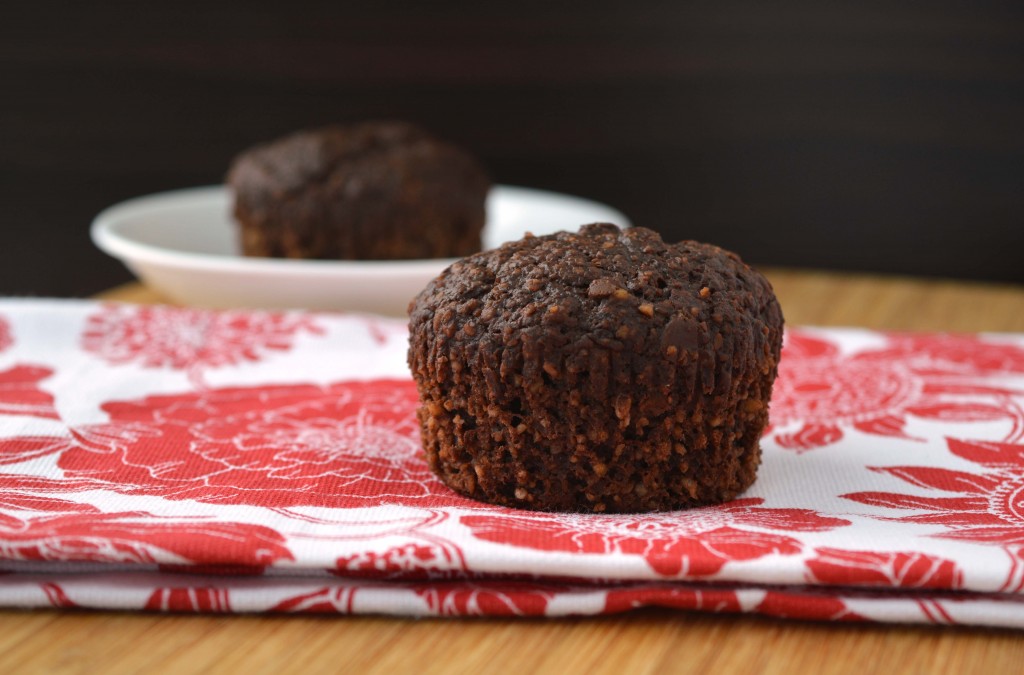 Heeeeyyy, I'm back and baking healthy muffins!
Just like scrapbooking I keep meaning to get back into documenting my Friday night baking sessions! Not because I get paid (remind me to look into this further) but because I need a hobby!  I feel as though my TV friends are taking over my entire night life – as if I have a night life!  But seriously, I need something ok?   These healthy chocolate banana muffins are really good.  Not "I'm on weight watchers good"  Legitimately good!
The muffins require oat flour, an ingredient I always thought I had to buy.  I'm telling you the knowledge I could grind old fashioned oats into flour in less than a minute was MIND BLOWING!  Just run the oats in a food processor until they look like flour.  So easy!