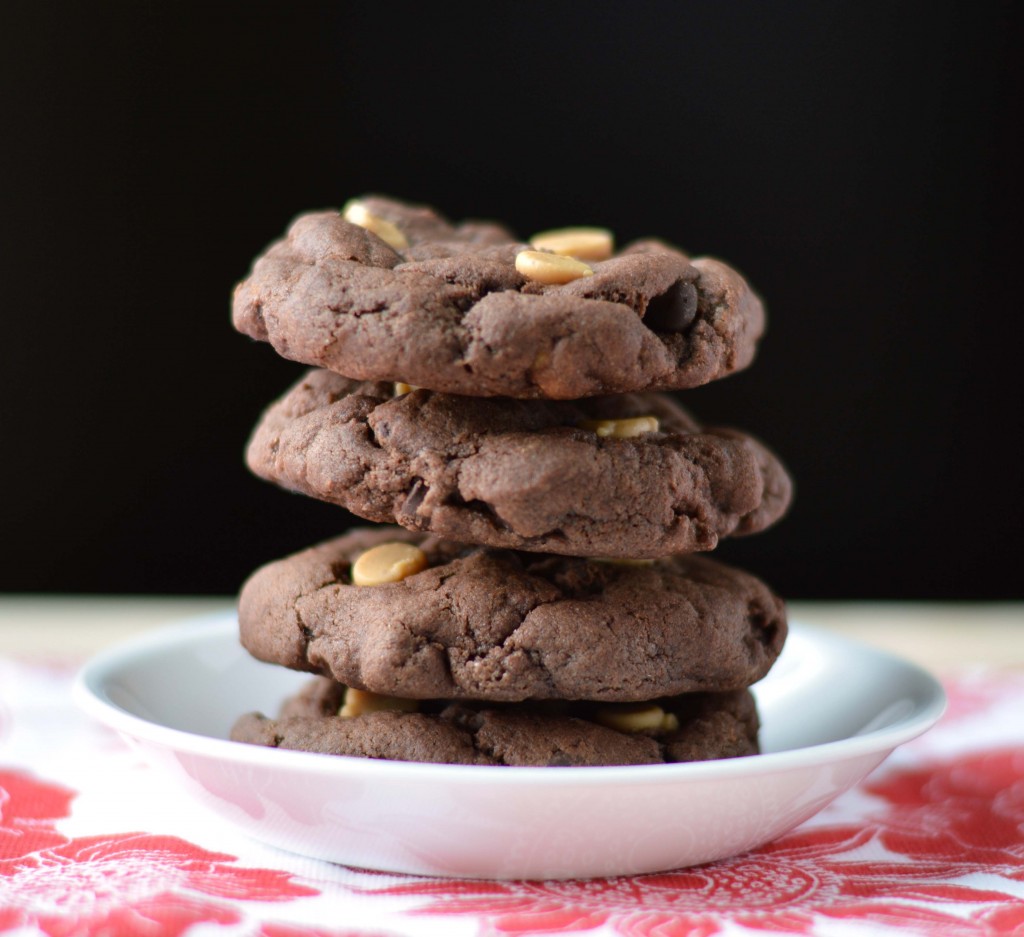 It snowed here again this week so I need something to make myself feel better.  Cookies!  Even though my site is called Cake Night, we certainly don't discriminate against cookies. In fact we accept them readily with open arms!
I've been longing for summer days and nights and that feeling of sliding my flip flops on instead of fighting how tight my boots are with jeans and socks. Since it looks like that's not happening lets get back to the cookies.  They're super soft and chocolate coma-like.  Sure to make any sunlight deprived, cookie loving person feel better!
This cookie is entered in the EatInEatOut Christmas in July Cookie Contest!