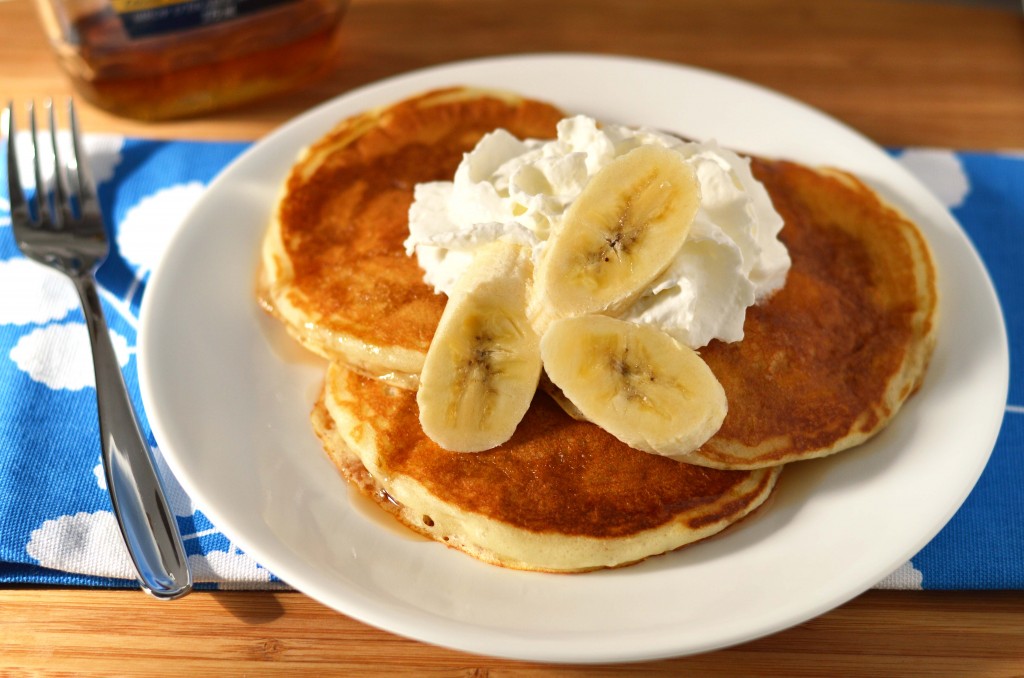 Run to your pantry, grab that box of pancake mix and toss it!  Run like the wind!  Well go ahead and use it up first.  Wasting food is such a shame.
I can almost guarantee you won't go back to a mix after whipping up a batch of these pancakes.  They're light, fluffy and oh so good!
Recently I found a stash of baking emulsions on one of my solo shopping trips, aka mini vacation.  I didn't know they existed but I'm sure glad I do now!  They create the most delicious smell while I'm flipping away at the griddle.  If you haven't tried emulsions check them out!
It's a mad rush to get these to the table.  You can speed up the process by combining the dry ingredients ahead of time.  Ready, set, breakfast for dinner!