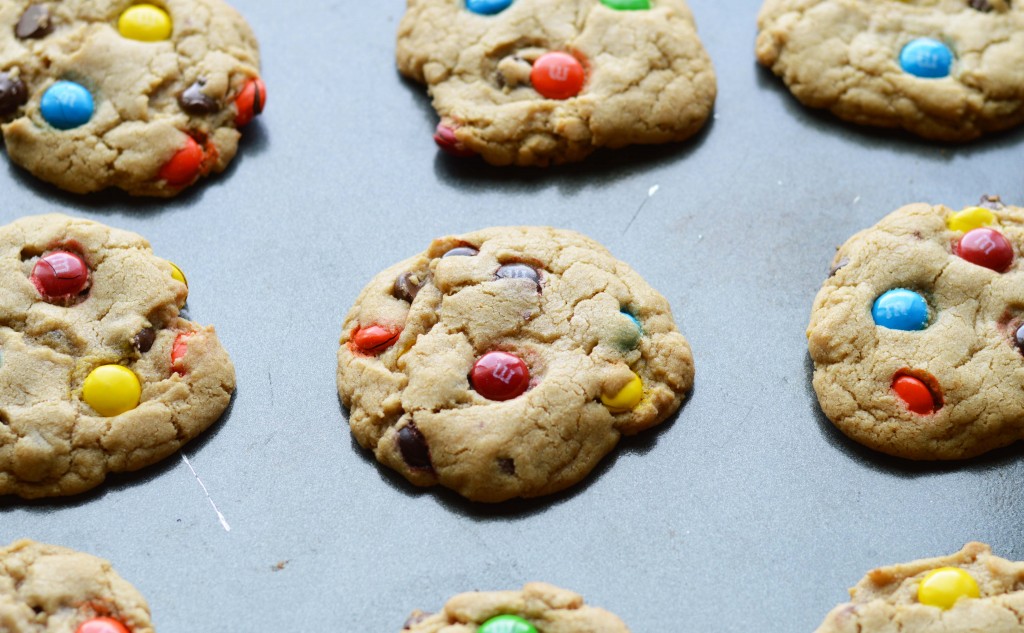 Things are back to normal at our house, break out the cookies!
My Son is bouncing back quite nicely after his surgery so we're slowly getting back to routine around here.  He'll be going back to daycare – which just happens to be my mom.  Lucky, I know!  We decided to make cookies this morning to bring to all his little buddies.  Brody helped me at the end, carefully adding the chocolate chips and M&M'sTasting as he went along, quality control I'm sure!
These cookies stay super soft for days, if you can keep them around that long!