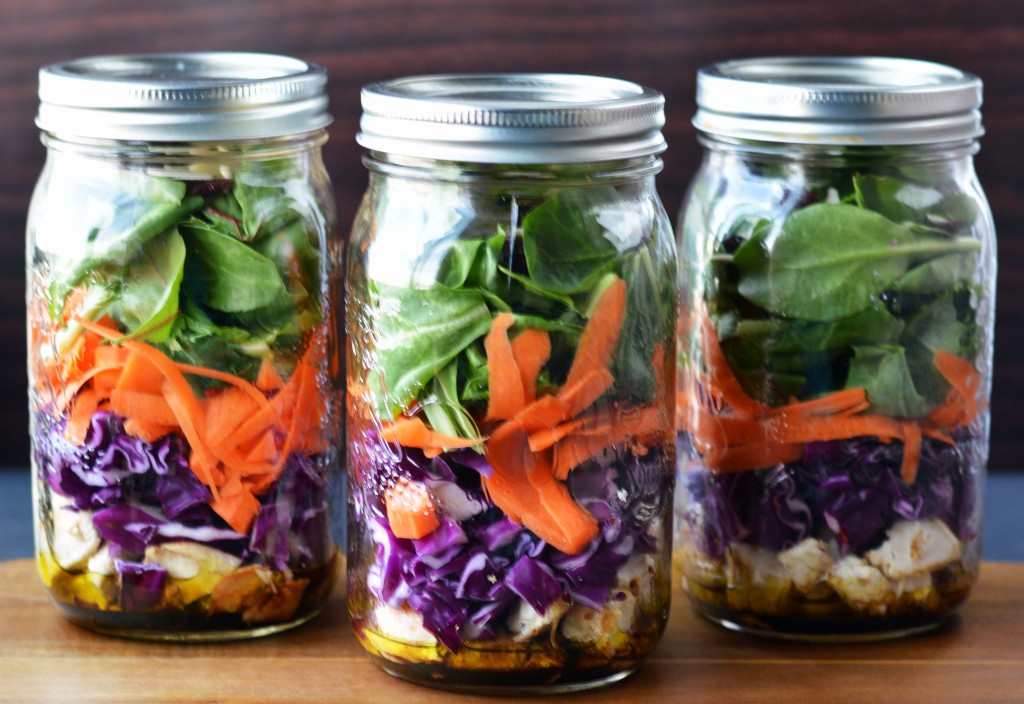 Hi it's me, the one who gained five pounds while away for work.  A few days of eating every meal at a restaurant always throws me for a loop.  I could really feel the fries when I put on a pair of jeans this morning!
A week of salad lunches is just what I need to get back to normal.  The best part of these salads is they can be assembled ahead of time and keep for up to five days!  This works out well for the Monday to Friday eating well plan I'm on.  Weekends are another story!
You'll need some 1 L mason jars which should be fairly easy to find this time of year.  I found mine on sale in the canning section at our grocery store.  You can add whatever you like just be sure to start with the dressing and protein. Then add any hard vegetables.  Finish off with the leafy greens and add any garnishes you like.