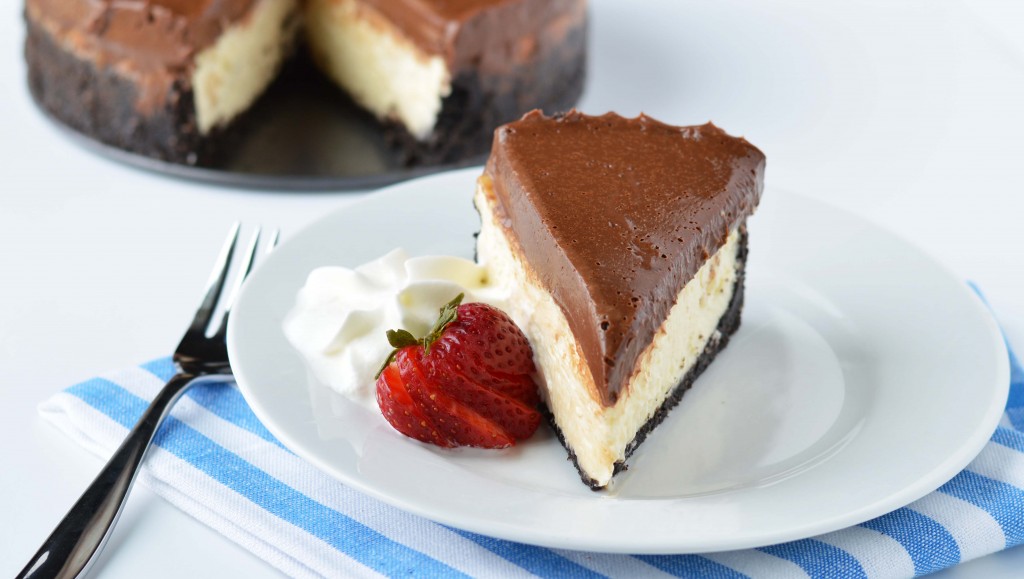 It's here!  Cake Friday!! 
I've been at home all week with my little guy.  He just had his tonsils out so my days have been filled with lots of popsicles and snuggles.  I've also had lots of time to figure out what I was going to make for Friday night.  We've got big plans once again for pajama pants and couch time.  It's a perfect evening if you ask me!
This is my favorite cheesecake of all time, forever and ever!  It starts out with a chocolate pecan base, a creamy cheesecake center and a smooth chocolate mousse topping.
There are a few steps in making it but the whole thing comes together pretty easy.  Just some cooling time in between the last two layers.
For this recipe I used a 7 inch Springform to create more height but you can use up to a 9 inch pan with the same baking time.  If you're looking to impress this Chocolate mousse cheesecake is it!