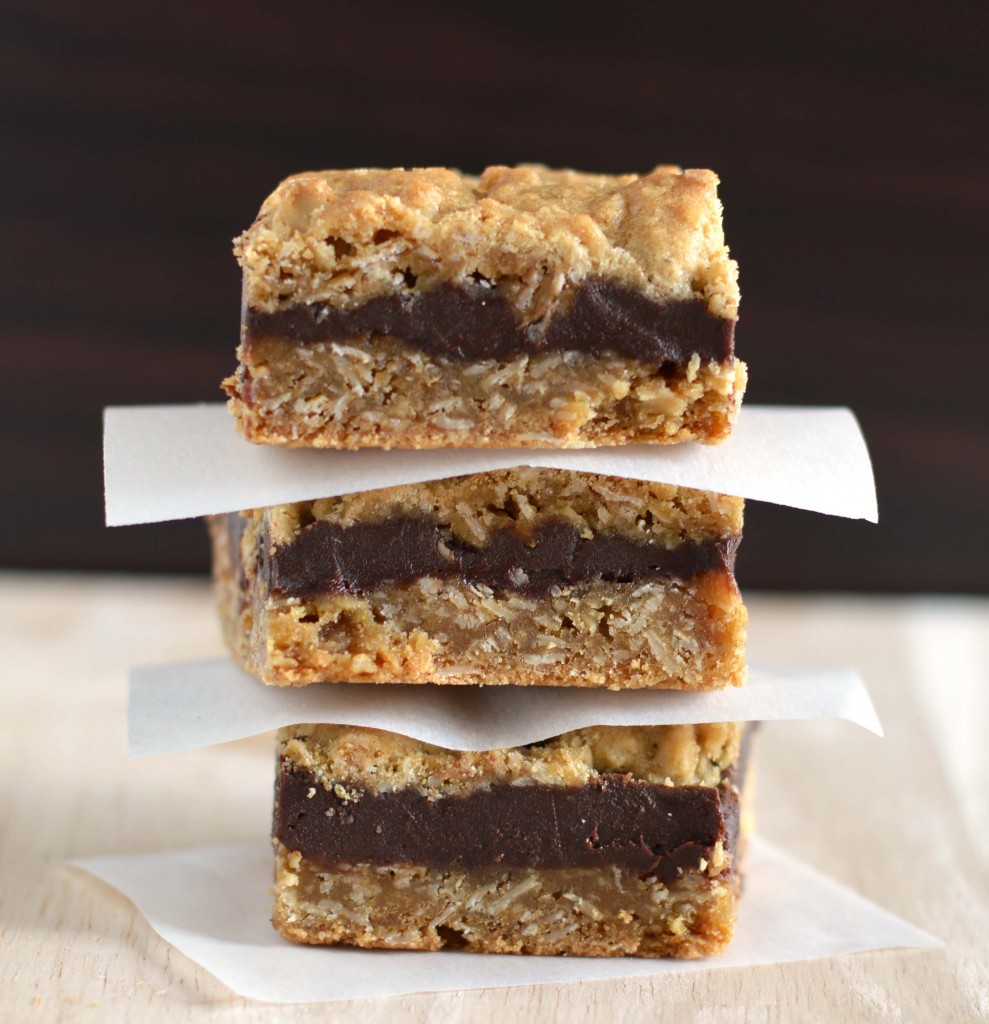 It's Friday, hooray!
I've got some travel coming up for work next week so this weekend will consist of staying home and doing as little as possible.  After our busy week I just want to park the car, get in something stretchy and not reappear to the outside world until Monday.  Of course I have something chocolatey planned for my escape from reality!
For your convenience I have taken this recipe and cut it in half.  Trust me it's not wise to have a full blown version of this lying around tempting you at every pass.
If you're willing to share, then by all means double it up, these go fast!  It might have something to do with their chewy oat base or creamy fudge filling.