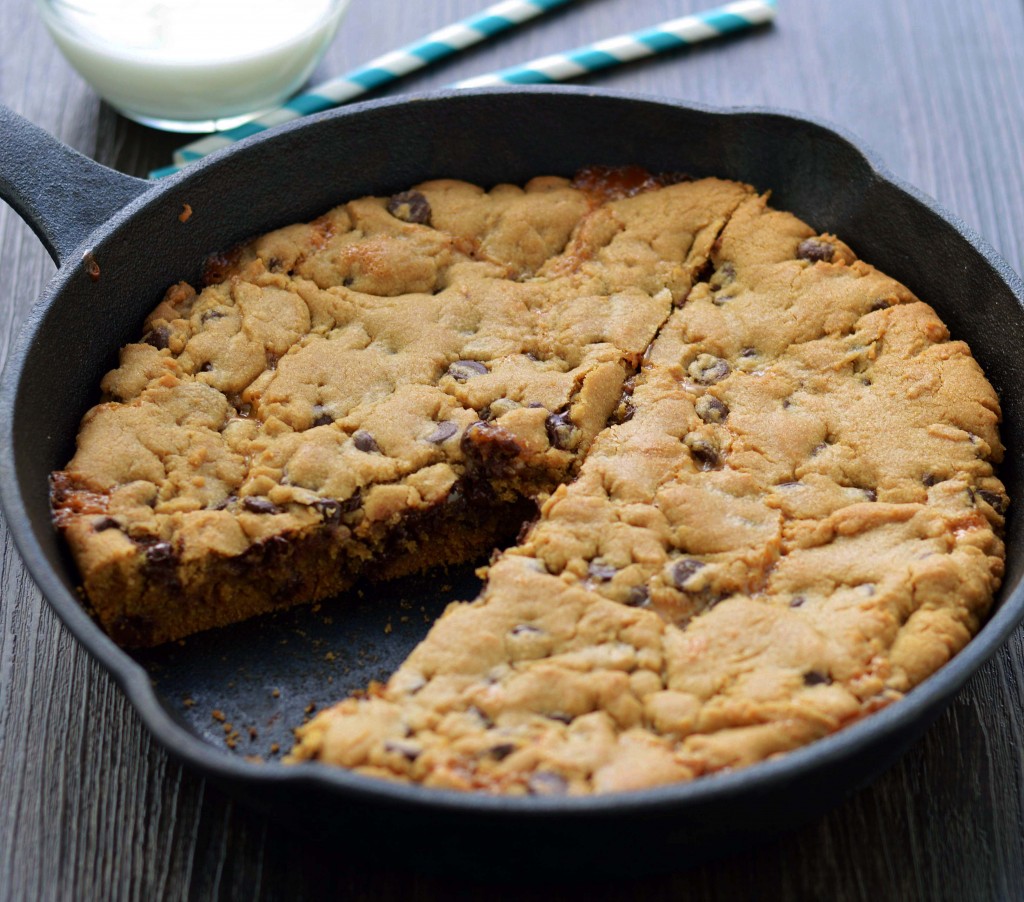 Skillet cookies are new to our house.  Roll your eyes if you must.  They're probably old news but as I've mentioned before, I'm a tad late when it comes to the food party!
I enjoy making regular cookies but when the method is even easier, like smoosh dough into a skillet and bake?  Sign me up!  I added a bit of caramel sauce in the middle so when you slice in you can see the glossy ribbon of golden yumminess.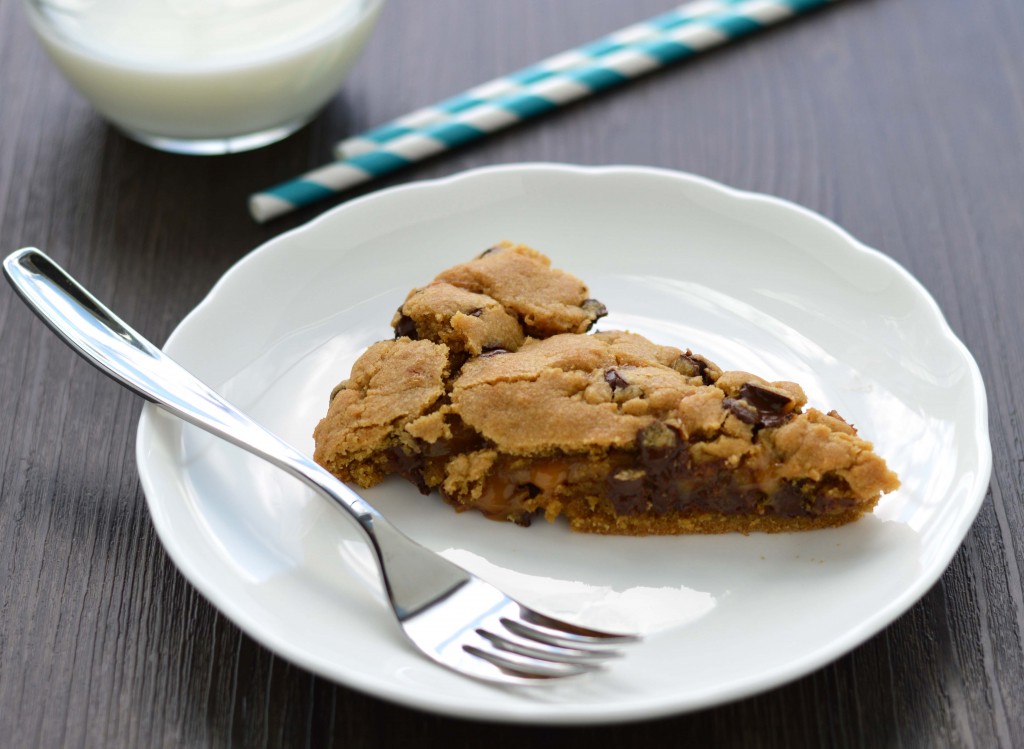 This cookie is entered in the EatInEatOut Christmas in July Cookie Contest!