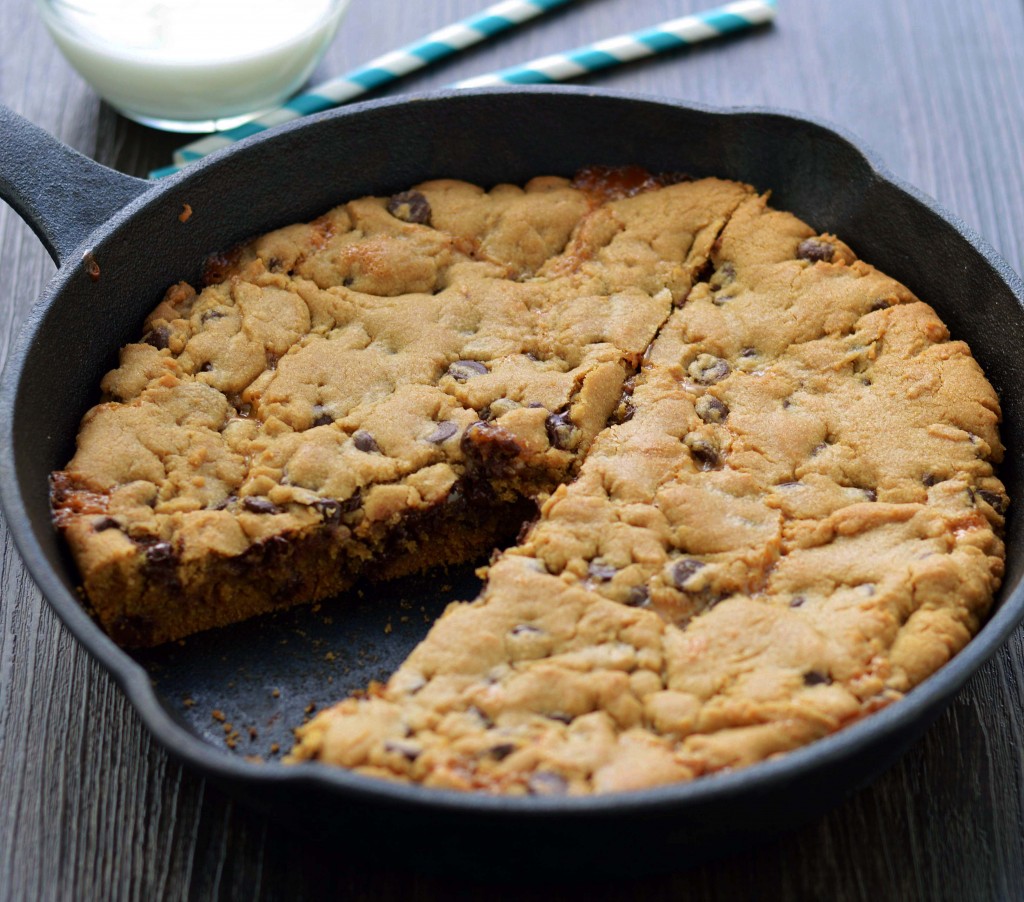 Skillet cookies are new to our house.  Roll your eyes if you must.  They're probably old news but as I've mentioned before, I'm a tad late when it comes to the food party!
I enjoy making regular cookies but when the method is even easier, like smoosh dough into a skillet and bake?  Sign me up!  I added a bit of caramel sauce in the middle so when you slice in you can see the glossy ribbon of golden yumminess.
Chocolate chip skillet cookie with caramel
Ingredients
For the caramel
15 caramels unwrapped
3 tbsp heavy cream
For the cookies
½ cup butter, softened
1 cup brown sugar
3 tablespoons sugar
1 egg
1 tsp vanilla
1¾ cups flour
½ tsp salt
½ tsp baking powder
½ tsp baking soda
1 cup chocolate chips
Instructions
Preheat the oven to 350 degrees.
In a small bowl combine the caramels and cream. Microwave for 30-40 seconds and stir until melted. Set aside.
Cream the butter and sugars. Add the vanilla and egg and mix until combined.
Add the dry ingredients to the butter mixture and mix until incorporated.
Stir in chocolate chips.
Press half the cookie dough into a 10 inch cast iron skillet.
Pour the caramel sauce evenly over the cookie dough.
Top with the remaining dough, pressing lightly with a spoon to cover the caramel.
Bake for 25 minutes. Slice and serve!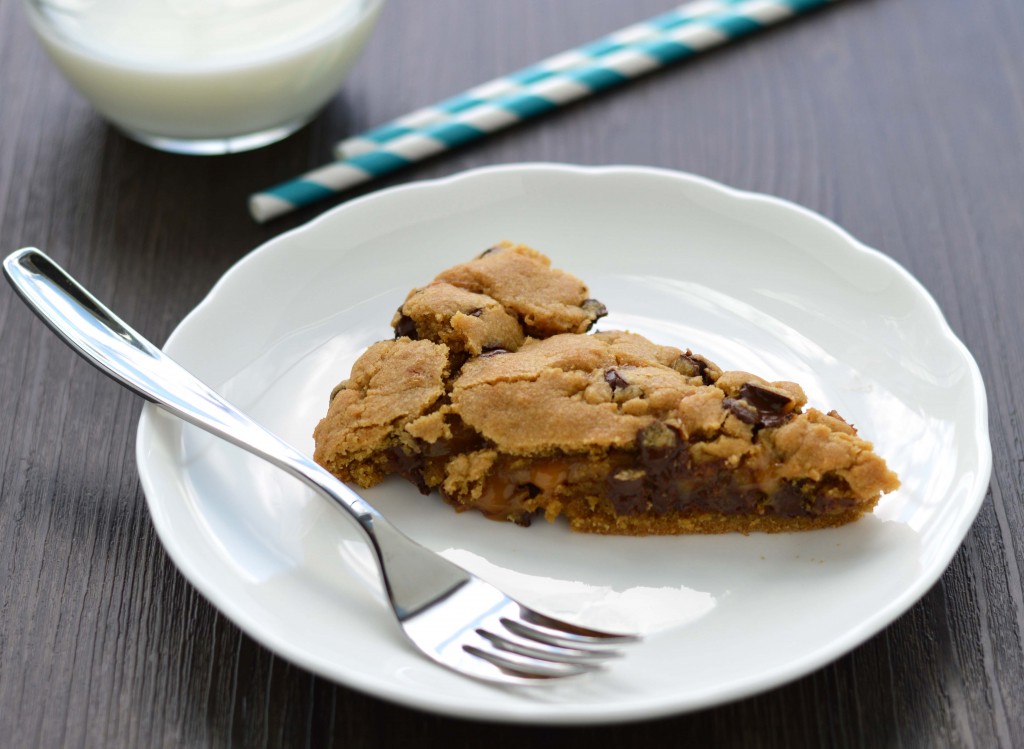 This cookie is entered in the EatInEatOut Christmas in July Cookie Contest!