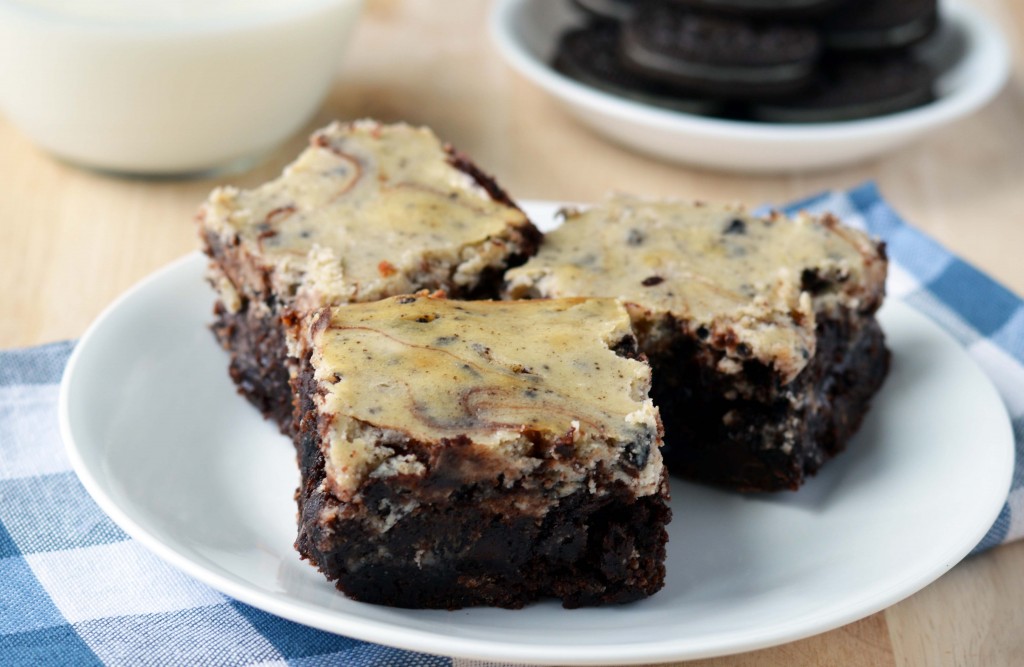 Alert!  Boxed mix ahead!
I assure you, I can make brownies from scratch but sometimes when I'm running around like a crazy person all week those mixes just speak to me!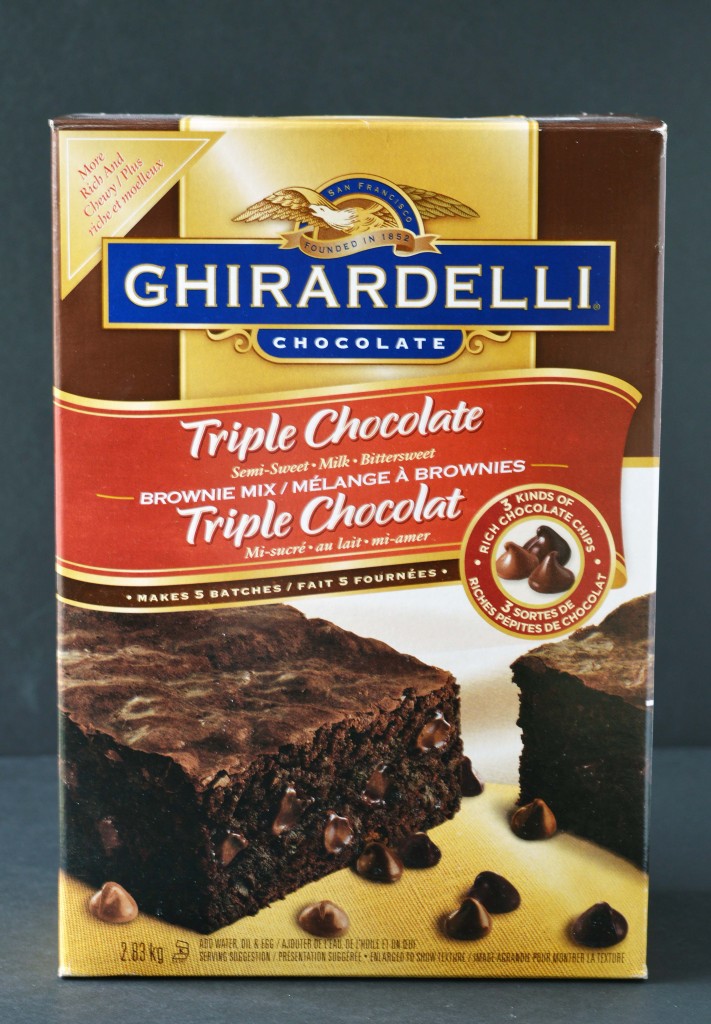 We're heading out this weekend, camping for the first time this season.  I don't know about you but when I camp all bets are off.  I want chips, cookies, chocolate – anything I can get my hands on really.
For this weekend of overeating I chose to make cheesecake brownies!  In order to get my cookie quota in there I added smashed up Oreos to both layers.  The cookies just melt right into the batter while it bakes making them extra gooey.  Totally lawn chair, pajama pants worthy.