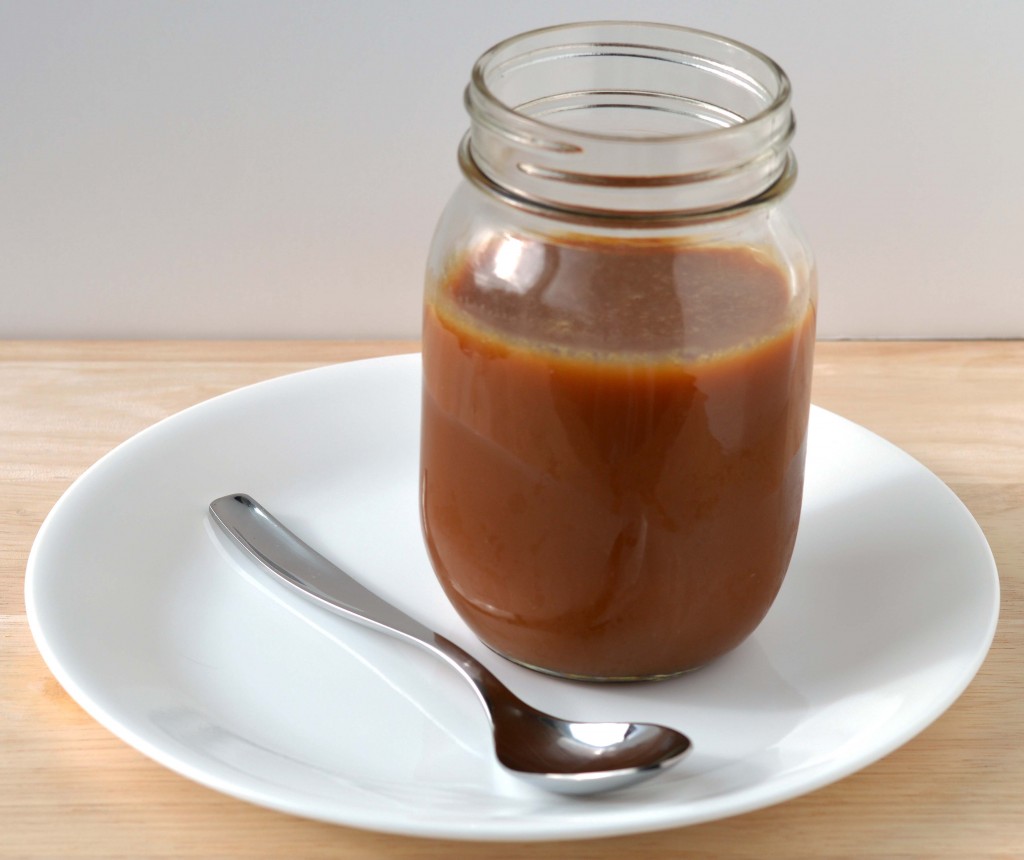 Hey guys, I just wanted to pop in quick and share this creamy caramel recipe with you!
Lately I've been trying to avoid excess trips to the coffee shop for my $5 latte fix.  Instead, I'm trying out the at home latte pods.  They're pretty good but I still miss the little extra's they swirl in so I thought I would make some caramel sauce, close my eyes and pretend!  My wallet thanks me!
It's not just for lattes.  This thick caramel sauce is perfect for apple or peach pie, iced coffee, cheesecake, apple slices or just on a spoon!