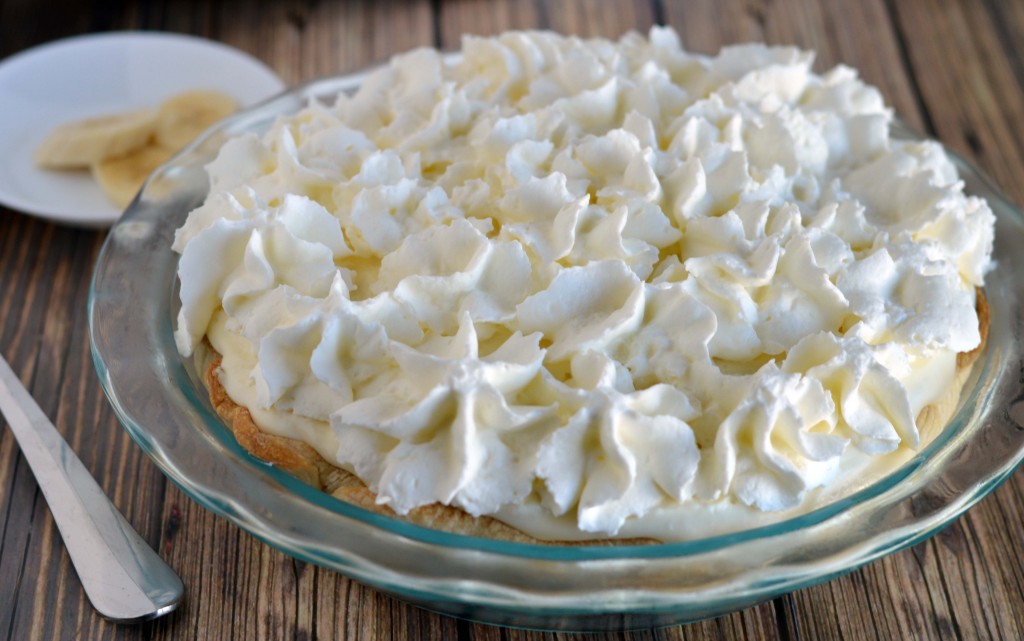 It was my Dad's birthday today and he has mentioned a time or two that he loves Banana Cream Pie.  He has memories of eating it when he was younger in one of our local Restaurants.  Unfortunately, most of the Restaurants he frequented are long gone.  All my favorites are gone too.  I have so many great memories of eating out with my family and friends.  Scoring a cherry in my Coke where my Uncle used to work, Getting pinched by a stranger when it was my birthday and welting instantly, making him feel really bad (hands to ourselves strange man) and nervously having dinner with my cousin while I got a tattoo at 16!  Food always seems to make it into my memories.  Now when I drive by, there stands a Stationary store, Sushi restaurant or it just sits empty looking all sad.  Why can't things just stay the same?
If we can't have the things we used to love then I'll do my best to recreate the recipe and make new memories.  Happy birthday Dad!
If Bananas are your thing, you'll love this cloud like cream with sliced Bananas folded right in.  It never hurts to add a layer on the bottom too!