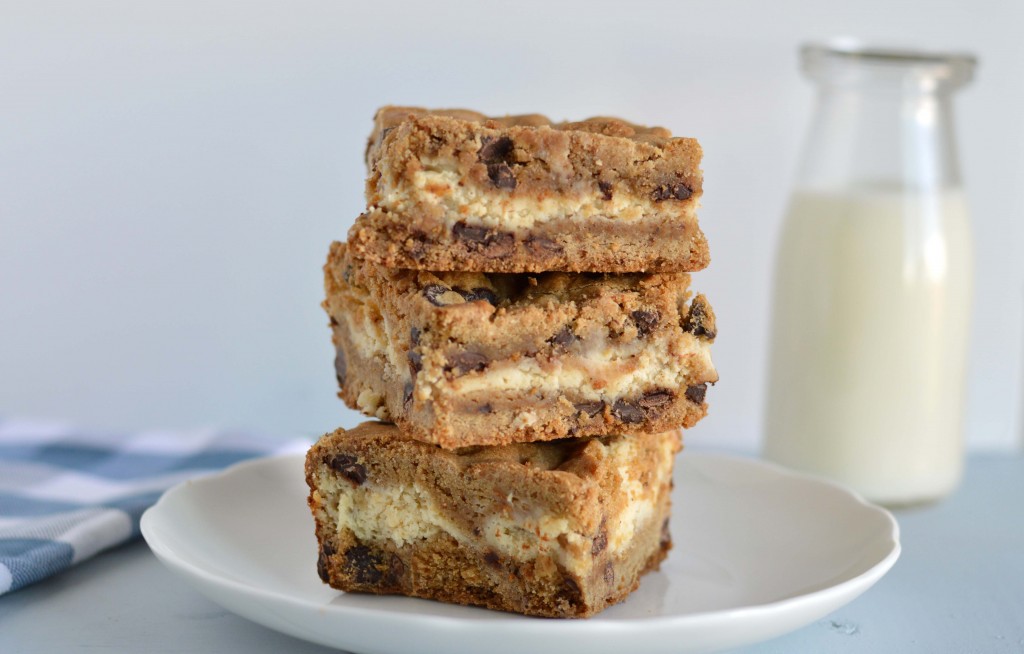 It's finally the end of the week and I've been eating salads the whole time!  I've been trying hard to be good since my holidays are coming up.  Buuuut I know if I don't treat myself here and there, things get ugly!  I better get some sugar in asap.
I'm no stranger to making chocolate chip cookies or cheesecakes but never together.  Why have I not thought of this sooner?  I see a trend starting.  I made a caramel stuffed skillet cookie not too long ago.  Now my mind is on overdrive thinking of other delicious combinations!
These Cheesecake stuffed chocolate chip cookie bars are best made in an 8X8 dish.  For the top layer you'll want to pat the remaining dough out and place it on top of the cheesecake layer.  The dough spreads out while baking so a few gaps won't be an issue.
This cookie is entered in the EatInEatOut Christmas in July Cookie Contest!