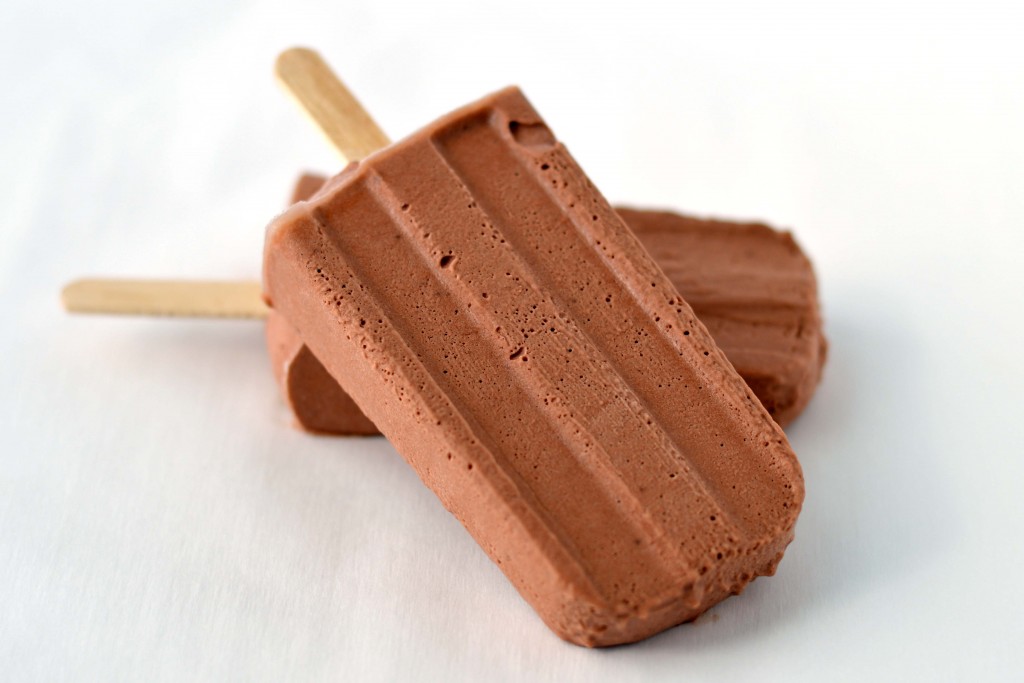 Hello weekend I've missed you!  I took the opportunity to stay in bed until 10 this morning.  I usually save all my sleep for Saturday and Sundays.  During the work week my mind is racing at all times.  Must finish up a project asap, Ugh need to get groceries,  What to make for dinner?  Oh look another birthday party!  There is a continuous cycle going on in there and I have three lists on the go at all times.  Unfortunately, like most over thinkers, this all happens at prime sleep time so when the weekend hits I just want to relax in bed as late as possible!
One thing I wanted to accomplish this weekend was to use up some mixes and a half used tub of whipped topping left over from a fruit dip binge session.  Yum!  Enter creamy chocolate popsicles.  Three ingredient magic!  The perfect thing to make at noon while still in my pajamas.  Remember, we are relaxing!
These creamy chocolate popsicles are so easy to make I brought the ingredients along and made them in the mini freezer of our Motorhome.