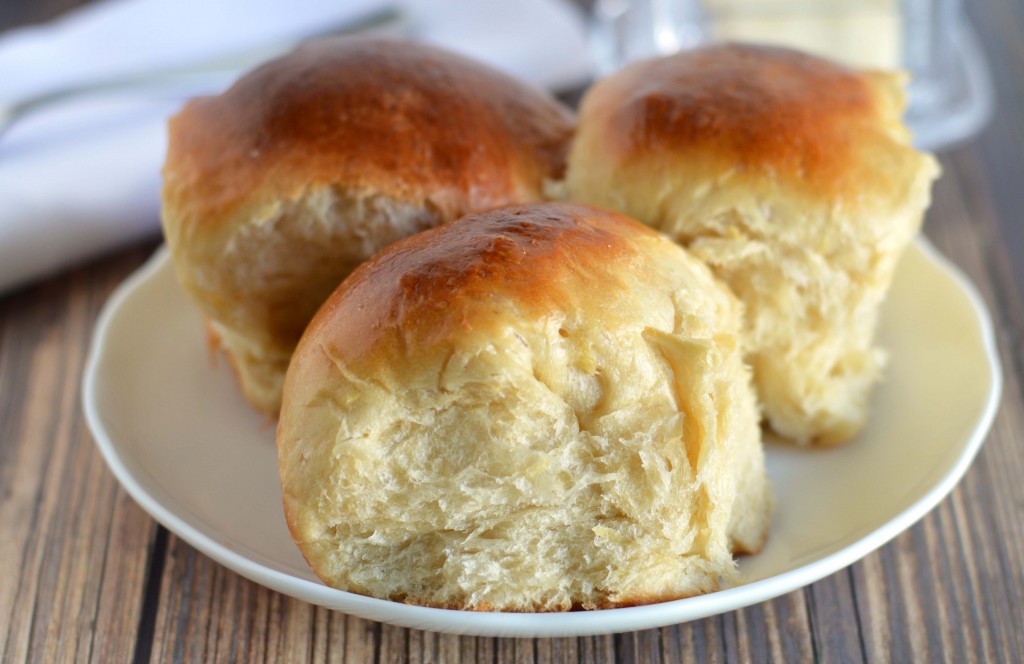 Hawaiian sweet rolls?  I've crawled out from under my rock home again and discovered another food I've never tried – or even heard of!  I'm so deprived you guys!  I kept seeing hints of these mythical sweet rolls all over the web.  Fluffy rolls consisting of pineapple and brown sugar.   I could spend hours and hours just discovering things on my laptop.  But oh, hi kids and husband!  I'll be back for you laptop.
This weekend we attended a memorial for my great Aunt.  It was a beautiful day catching up with second and third cousins, aunts, uncles and family friends we haven't seen in years.  We spent the day watching the kids become instant best friends and reminiscing about my dear great Aunt.  One of my favorite memories are the buns she would make for New Years day dinner.  My family would travel a few hours every January to her farm in Alberta.  She always made sure I left with a bag of her fluffy homemade buns.  It was mentioned this weekend how much I looked forward to them.  To which I had to confess my many failed attempts at making buns.  Hard as a rock usually!
I got home last night determined to make a bun worthy of a big family dinner.  I succeeded with these Hawaiian sweet rolls.  They're big, soft and perfect for any occasion!  To make it easier, I used my bread machine to do most of the work.  When the cycle was complete I simply rolled them out into evenly(ish) sized balls and let them rise.  Come January, it won't be the same but I think she would approve!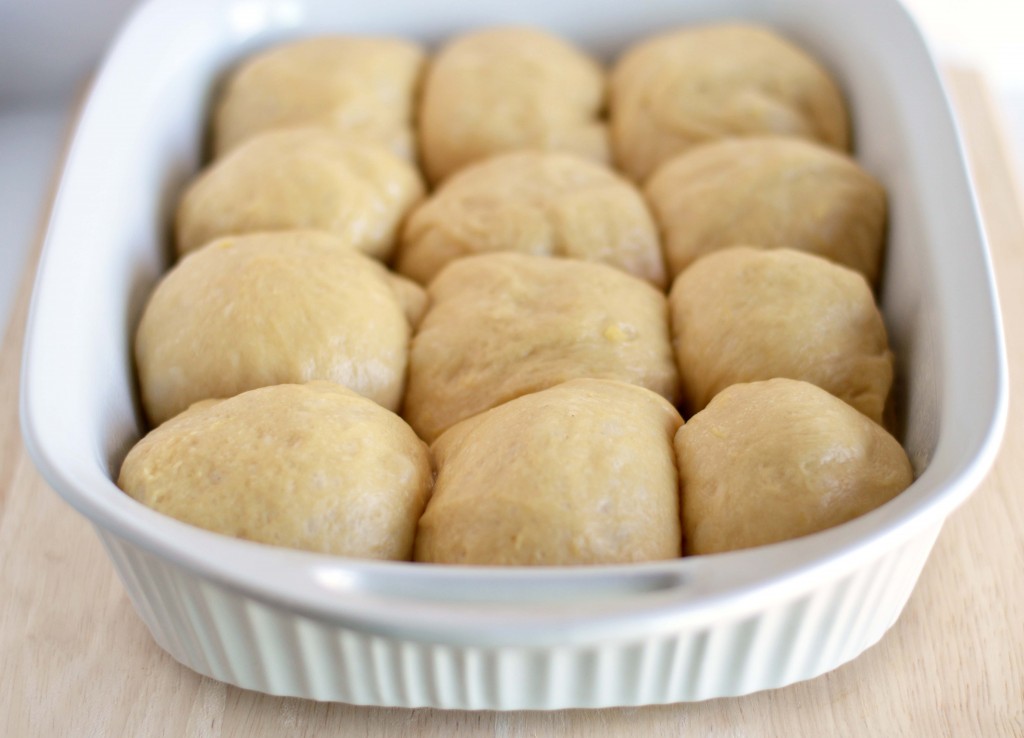 Hawaiian sweet rolls
Ingredients
⅓ cup milk
½ cup brown sugar
¼ cup vegetable oil
¼ cup butter, softened
2 large eggs, beaten
⅔ cup crushed pineapple with juice
4 cups flour
1 teaspoon salt
1 tbsp instant dry yeast
For the top
Instructions
Add the ingredients in order recommended by your bread machine.
Select the dough cycle.
After the cycle is complete turn out the dough and roll into 12 equal balls.
Coat a 9x13 baking dish with cooking spray.
Place the dough into the dish and cover with a towel. Let rise for 40-60 minutes in a warm room.
Preheat the oven to 350.
In a small bowl beat the egg with the water and brush on top of each roll.
Bake for 25 minutes.