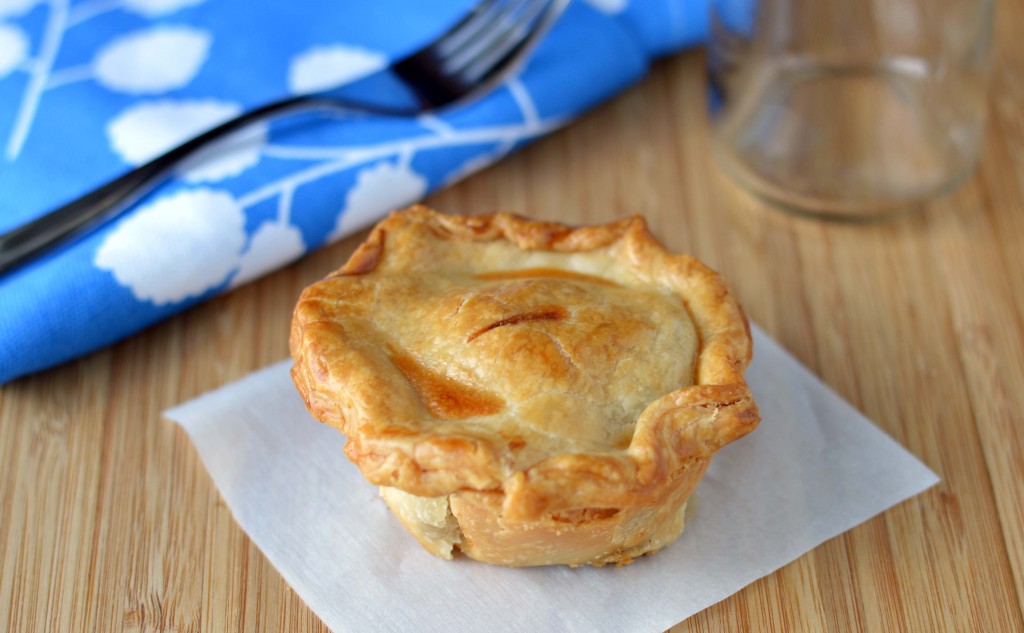 We are only a family of four but because I seem to shop and cook for ten (thanks Mom) I had lots of refrigerated pie dough left over from the Banana Cream Pie I made earlier in the week.  Which reminds me, set out a fork for later.
These mini peach pies are so cute and easy to make using a muffin pan.  You don't even need to slice the peaches.  Just peel, cut them in half and toss the pit.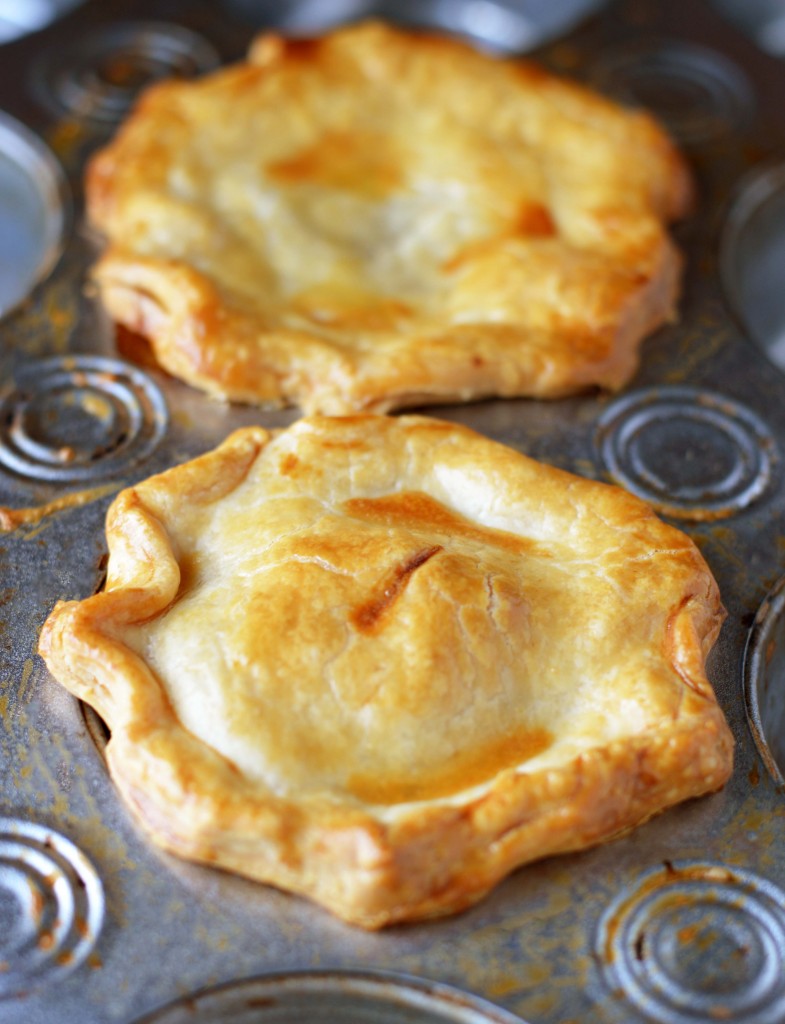 For the rounds I measured 5 inches for the bottom and 3 inches for the top.  For me it was a cereal bowl and a juice glass.  Whatever works!