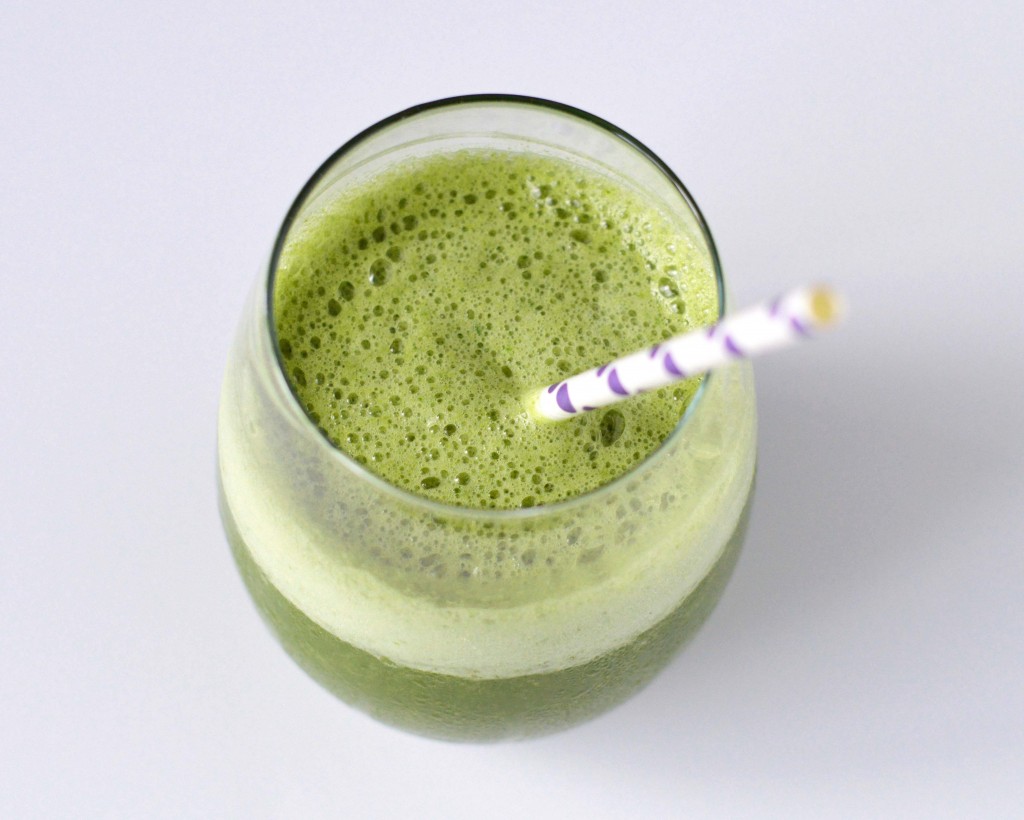 I'm still feeling pretty clever about my play on peaches and cream.  Oh how I love things like cream!  This is why I need to balance myself out with some healthiness!  It's almost holiday time.  That bittersweet moment when I realize I better get in my basement and do some work outs because bathing suit time is coming in only a few short weeks.  Someone please come pry the cookie out of my hand.  I mean, I can type just fine with one hand but for the sake of the swim wear, help me out!
I'm way overdue trying green tea powder.  I'm not sure what took me so long!  It has so many health benefits.  This Matcha tea is 100% Organic and has 137x the antioxidants found in a cup of brewed tea!  For this smoothie I added 1 tsp of powder.  It blended like a dream and added a subtle green tea taste.  I can't wait to try it out in baking!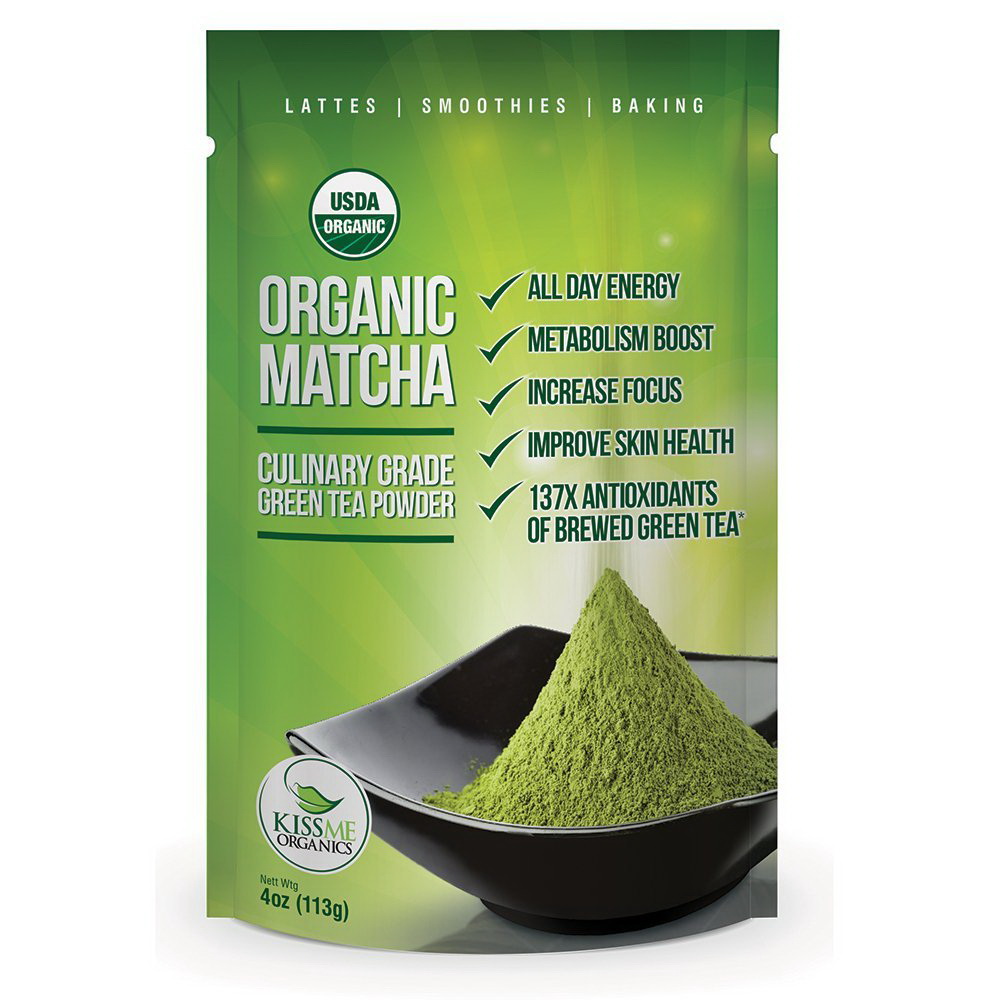 Kiss Me Organics has offered to give one Friday Cake Night reader one 4 oz bag of Organic Matcha Green Tea.  The giveaway is open to Canadian and US residents.  Just use the form below to enter.