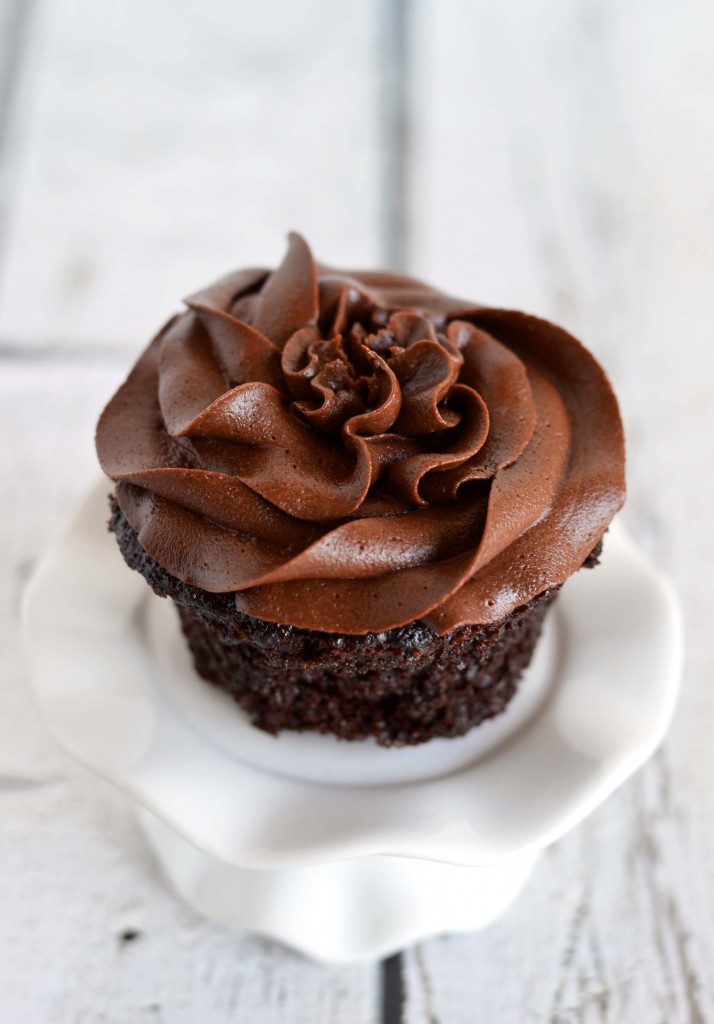 Gotta love a long weekend!
Normally this would be the time I get all the back to School lists checked off.  However, here in beautiful BC, it's not looking like the kids will be going back on schedule due to ongoing strikes that started back in June.  So this weekend I'm going to take the opportunity to kick back and do as little as possible.
It's just a matter of time before I'm making lunches, zipping up the backpacks and starting up my cab service again.  I really need to renegotiate my rates for the after School drop offs!
These chocolate Kahlua cupcakes are moist and very chocolatey.  Would we have it any other way?  Both the cake and frosting contain Kahlua because  I double love coffee flavored anything, especially desserts!
I foresee these being breakfast.