News of this hazelnut shortage have been flashing across my tv and computer screen, it's been keeping me up at night!  There I was lying in bed, not sleeping as per usual, planning my trip to the grocery store to pick up some Nutella in the morning.  I had thoughts of outrageous prices or worse, none on the shelf!
All my panic was for nothing.  They were all lined up on the shelf, fully stocked and reasonably priced.  I didn't want to chance it though, I stocked up.  It's the food hoarder in me.  I can't help it!
The cake doesn't require a bit of cooking so if it's still hot where you live, you're in luck.  Or if you live around here you'll be making it in a sweater because we woke up to 3 degrees this morning.  That's 37 F.  Either way, it's August and I'm freezing.  We're heading out camping this weekend and I'm packing the cake and some flannel pj's.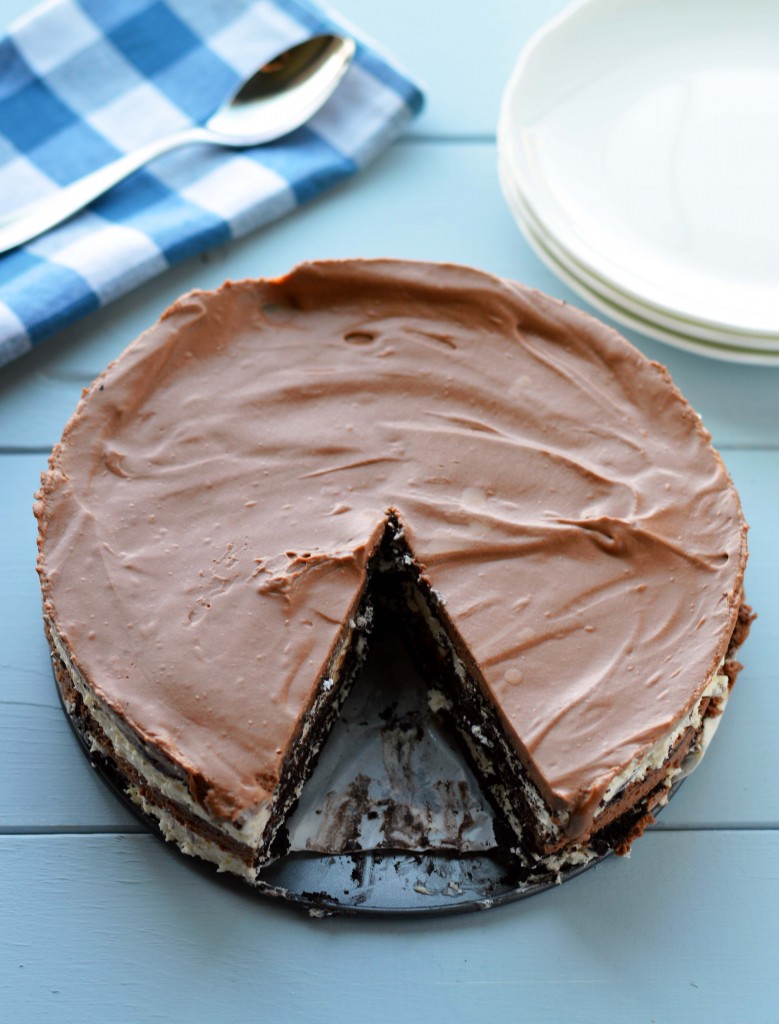 This chocolate hazelnut cream cake was inspired by my all time favorite cake that my Mom makes but hasn't made in a long time (major hint Mom).  I'm not totally sure what it's even called.  She makes it with layers of graham crackers, cooked pudding, and whipped topping.  This version here is more like a cheesecake.  Both are delicious!