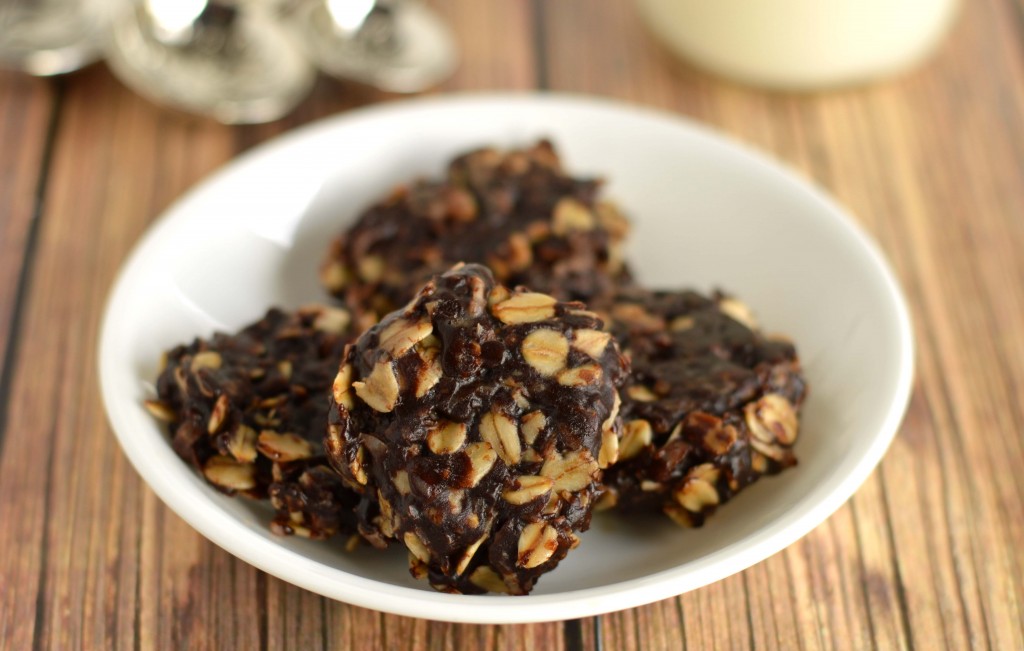 Sometimes I get this weird idea that I should cut out some sugar in my diet and make some healthier choices.  Thankfully it doesn't last long before I'm back to normal.
I've also been wanting to incorporate more coconut oil into baking since I bought a Costco size tub that's in stand by mode in the pantry.  Today I achieved a cookie that has no added sugar and reminds me of my favorite chocolate bar.  The Eatmore.  An odd choice I know!
I'm going to keep these chocolate peanut butter cookies in the back of the fridge labeled spinach.  Should be safe there.