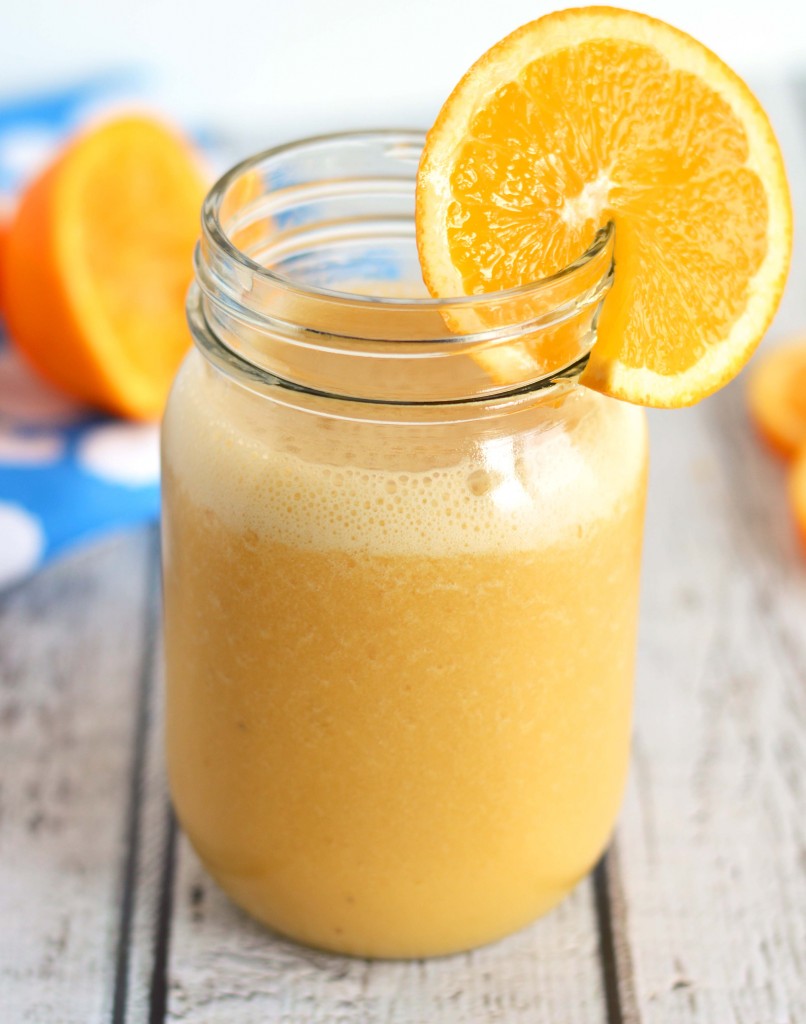 My mind has been taking me waaaay back this week.  I've been thinking about my first real job in the mall.  It was a one hour photo shop and I loved everything about it.  The people I worked with were fun, I got to develop photos and got my first taste of freedom in those pay cheques.   Sometimes I see people around town and think to myself, I saw you grow up!  Rolls and rolls of baby pictures.  I miss those 35mm days.
In this particular mall was an Orange Julius that me and my coworkers frequented quite often.  You know that place that charges $4 for a bit of fruit, ice, water and some sort of mysterious white powder?  I still drink those by the way.  I just tilt my head and squint my eyes every time I watch them make it.   Listen 16 year old boy behind the counter, Tell me your secret!
This orange freeze is a mystery free frozen drink.  Its a nice balance of sweet and tart without adding any extra sugar.