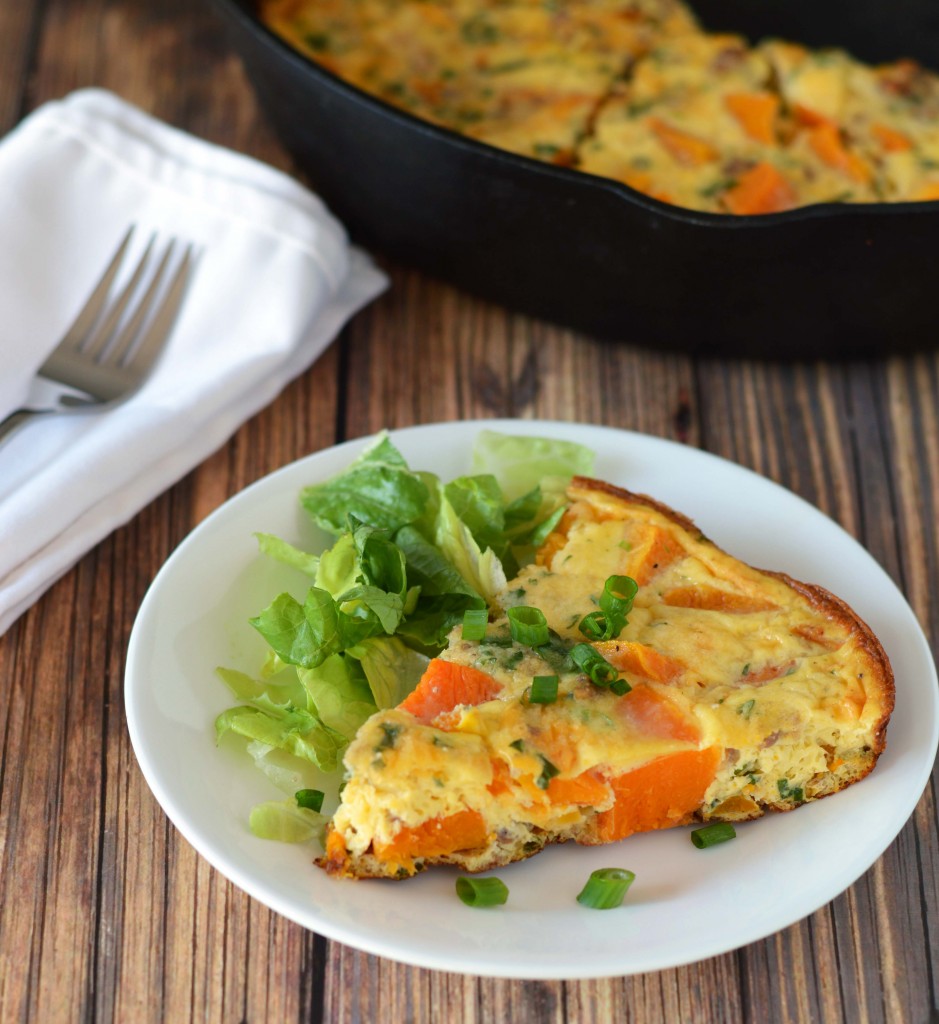 Some nights you just know dinner is going to be good.  Like, email my husband three times about it good.  I spent most of the day clock watching and waiting until I could get this sausage and butternut squash frittata on the go.
It wasn't until last year that I discovered my love for butternut squash.  Something about the texture makes me feel like I'm being really bad or maybe it's all in the name.  Butter.
Roasted is my favorite.  Just some olive oil, salt, pepper and a good bake in the oven.  I don't even mind the kids won't eat it yet.  More for me thanks!
Tonight I gave the squash a quick steam in my Epicure silicone steamer to soften it up.  How did I ever live without this magical purple square?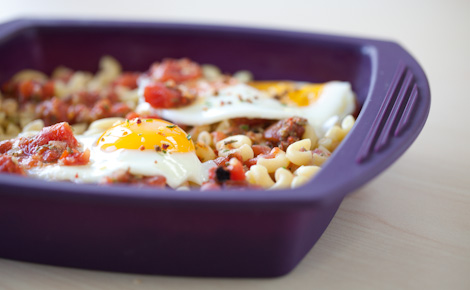 I have no ties to Epicure just a great product!