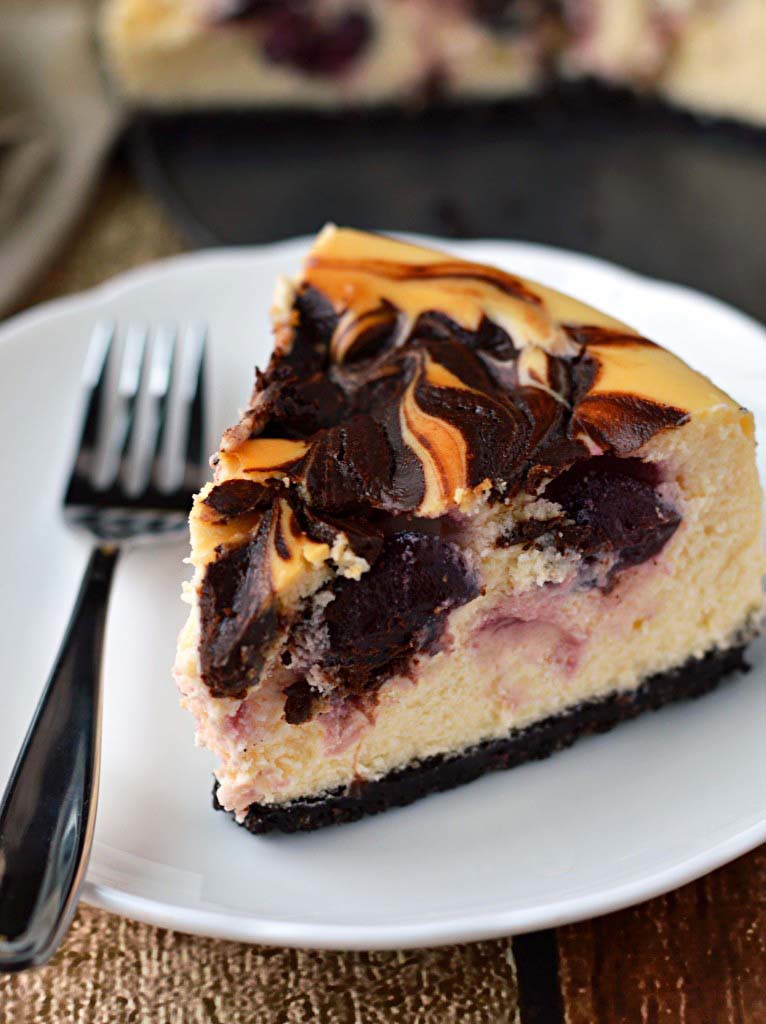 All my favorite tv friends are back this week!  This surely calls for cake.
What's happened to me?  I used to love getting dressed up and going out with all my real friends.  Now I'm just as happy staying home dressed way down in my pj's – which say "need coffee"  My favorite purchase from a recent weekend getaway with my husband.
Last Friday night we were walking downtown Vancouver when I suddenly remembered a place that has the best cheesecake.  We stumbled upon Tree's Organic a few years ago when the cafe was entered in a contest for the city's best cheesecake.  Obviously we had to make a major U turn after consulting my map app on the phone.  This a way!
We were lucky to get the last table and listened to some live music they had going on.
Here's our little table.  Thanks Blackberry, for taking the worst pictures!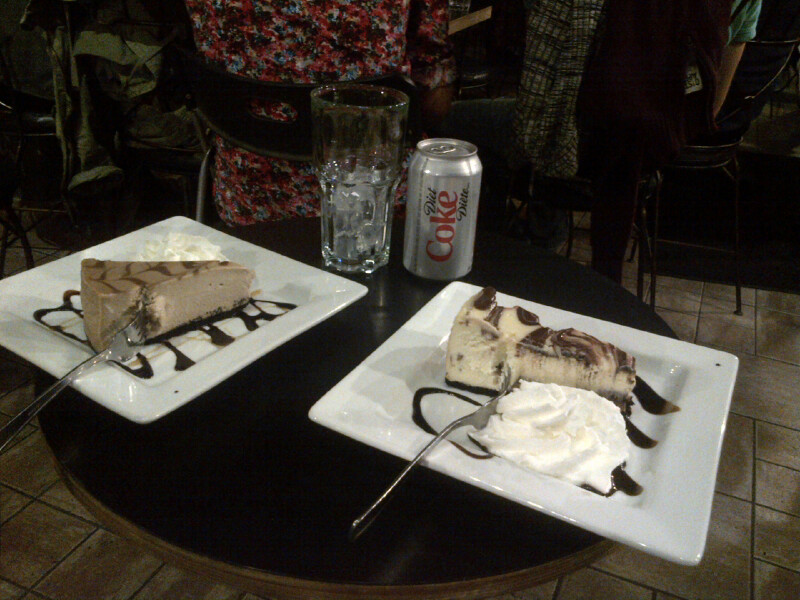 Two cheesecakes and a diet coke.  So typical of my ordering style.  I will have the large burger, extra fries and a diet coke.  You really gotta cut down where you can!
The cheesecake I ordered was named The Sin.  Cherries with melted chocolate drizzled in.  I'm not going to enter my chocolate covered cherry cheesecake in any best ever contest but paired with my wine, some comfy pants and Blue Bloods on the tv, it's just about as perfect as my Friday night can get!
I made my favorite cheesecake recipe and pressed some cherries in.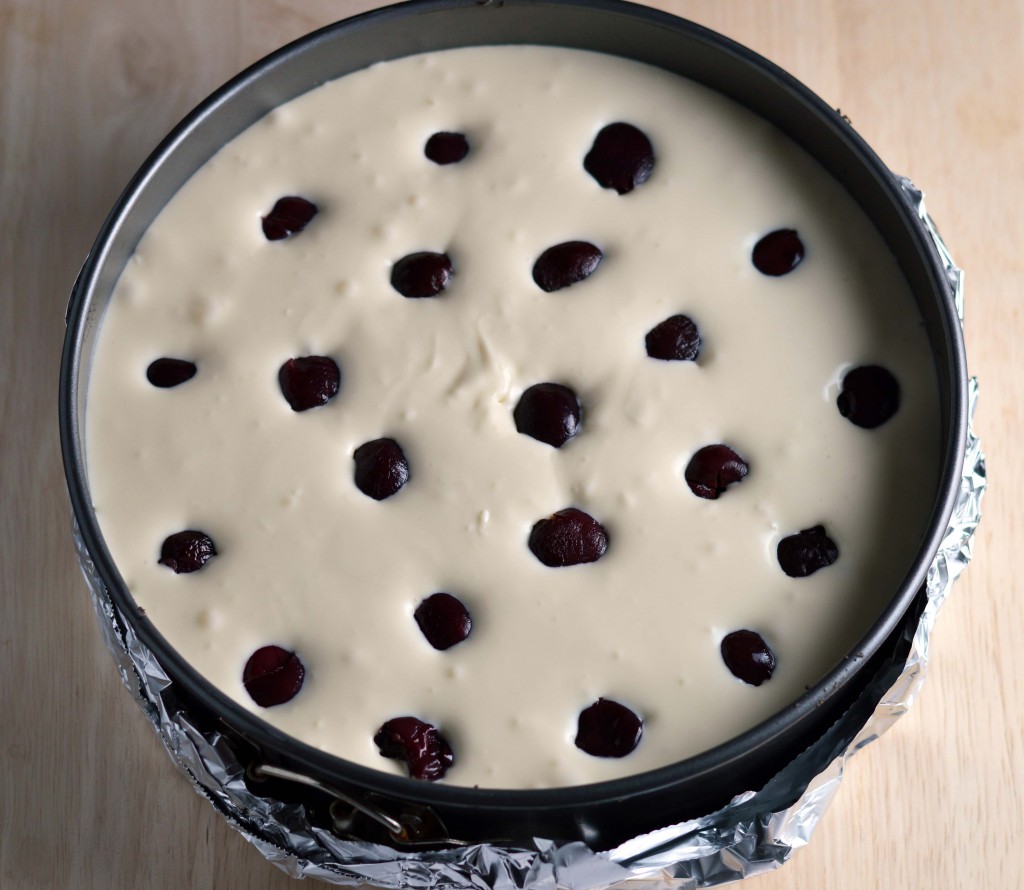 Then melted some chocolate and swirled it over top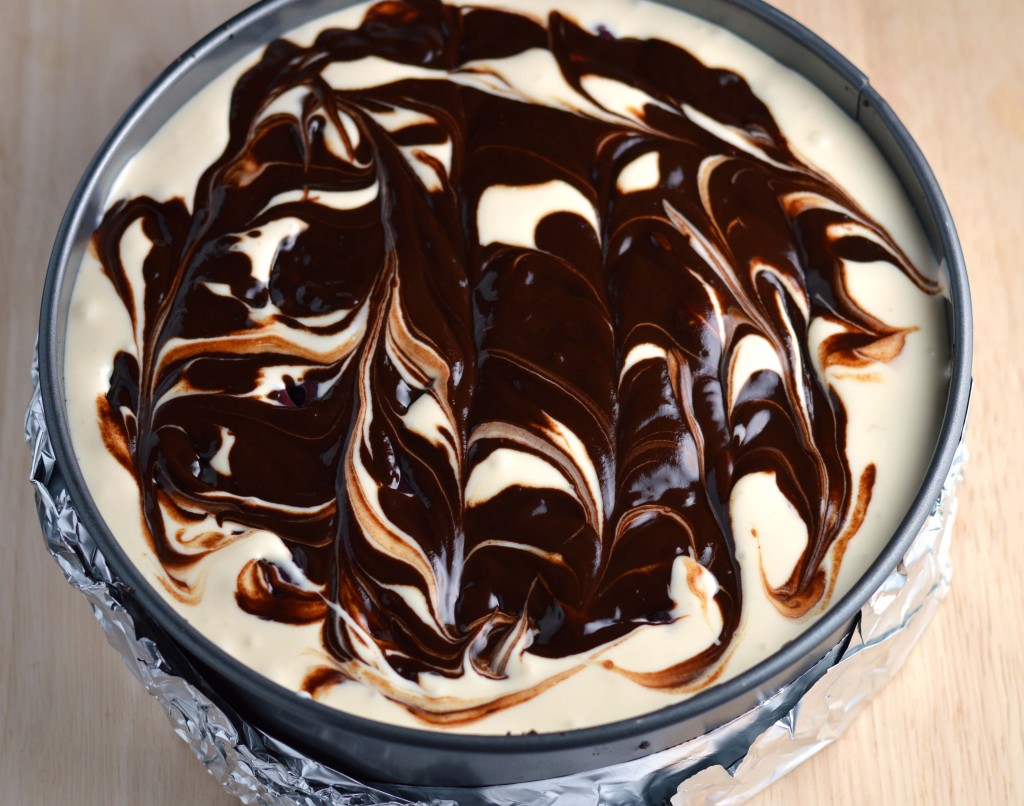 I do believe this is my best cheesecake yet!