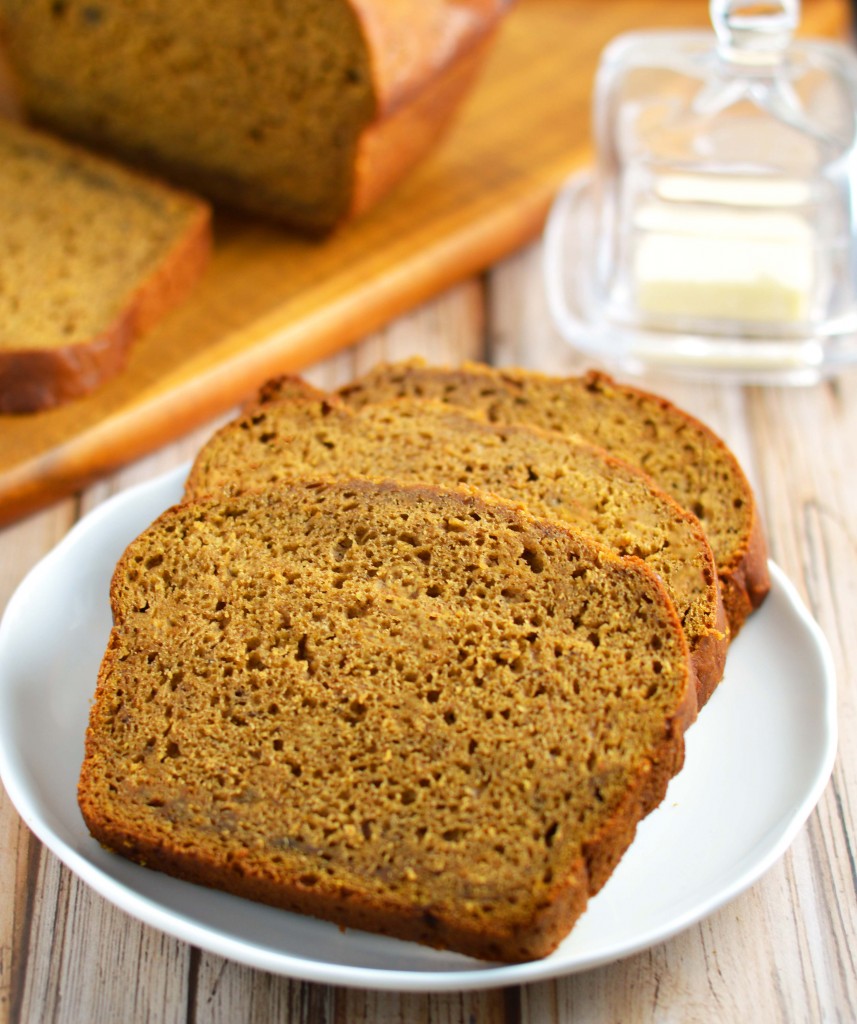 I'm doing it guys.  Opening up a big can of pumpkin.  No Mike, my older brother, not whoop ass.  I can hear him saying it. I can hear you!  It's ok I was saying it too.  We have a shared sarcastic under tone that shines through both of us.
This is the same brother that "Had to take me with him" when we were kids and used to make me sit a few seats away at the theater.  He's five years older than me, can you really blame the guy?  I think he's still secretly ticked I ruined his Quiet Riot tape.  I'm not even sure if he likes pumpkin.  I'll ask him later and mention the tape.  Long live the annoying little sister!
Hey can of pumpkin, how's it been hanging in my pantry all Summer, expiry date of 2015 you say?  Right on, lets get to it!  This is how you'll find me talking to things in my kitchen.  And not just normal talk, sing talk!  People at work can vouch for my sing talk skills.
I didn't want to get into pumpkin baking this early but the cool evenings and blankets on the couch tell me otherwise.  I guess it's acceptable, it's September now and the leaves are already starting to turn. I'm sure every year Summer flies by a little quicker.
If it's going to be fall then I'm welcoming it with open arms or at least an open mouth.  Pumpkin banana bread is loaded with fall flavor and stays completely moist with no added oil.  Give me all the pumpkin!