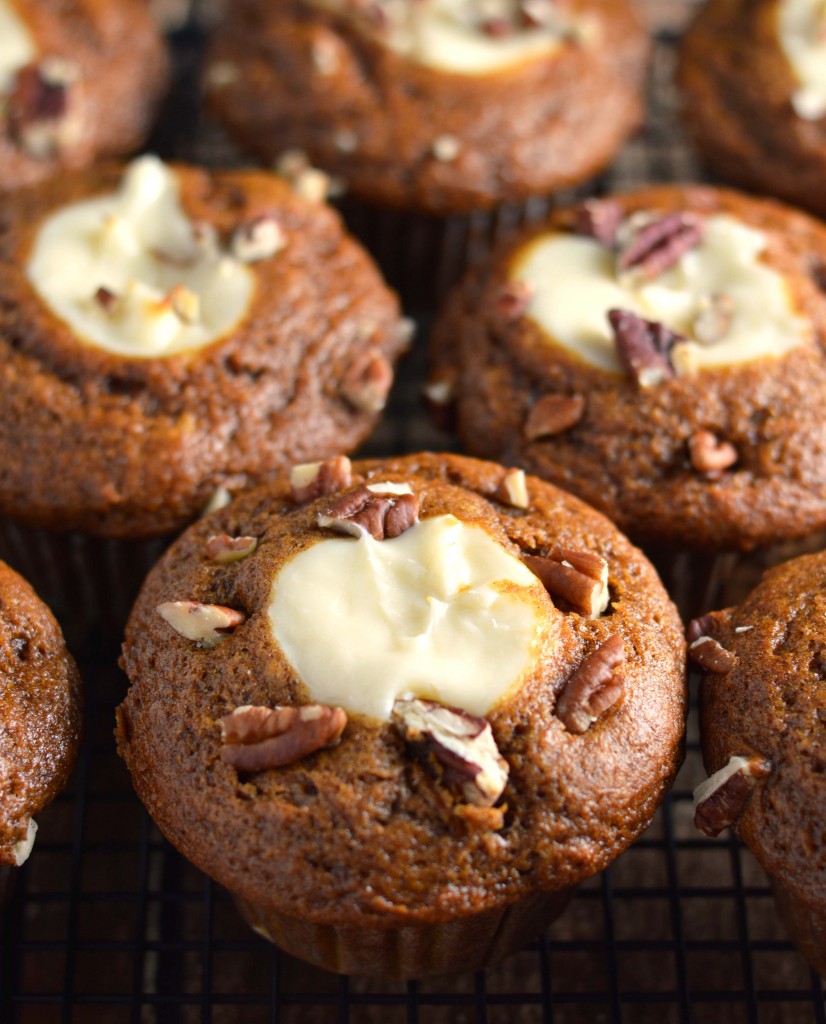 Pumpkins, pumpkins, everywhere!
I was in Vancouver for a few days with my daughter this week.  What a fun girls only trip we had!  Shopping, nails painted and the best part – the Katy Perry concert!  We couldn't have left at a better time since it was snowing at home while we were gone!  I was sure to update Instagram and Twitter with our "having a great time in the sunshine" photos. 
We walked around downtown and couldn't help but notice all the pumpkin themed displays and posters.  It definitely got us in the mood for trying some pumpkin baking.  On one of our outings we shared a Starbucks muffin, which I promptly made a dozen of when I got home.
I used my favorite pumpkin muffin recipe…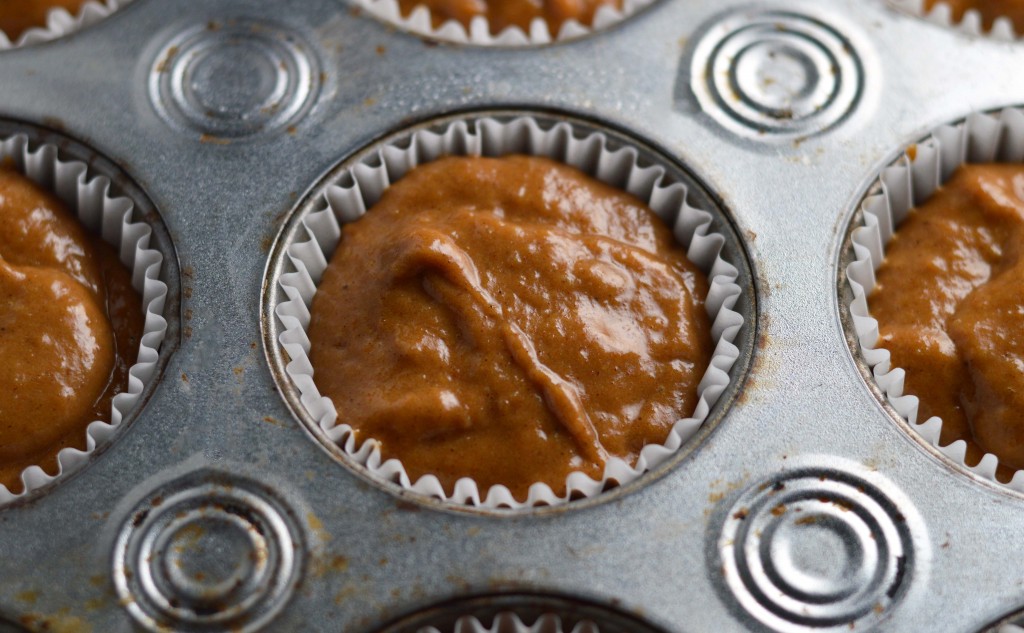 Added some cream cheese…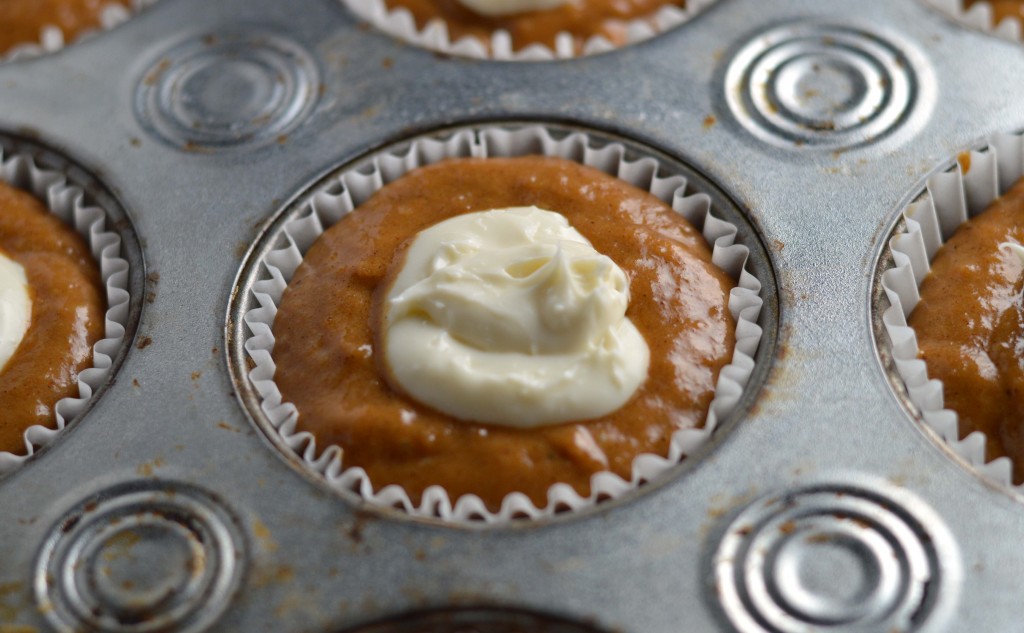 And topped with chopped pecans…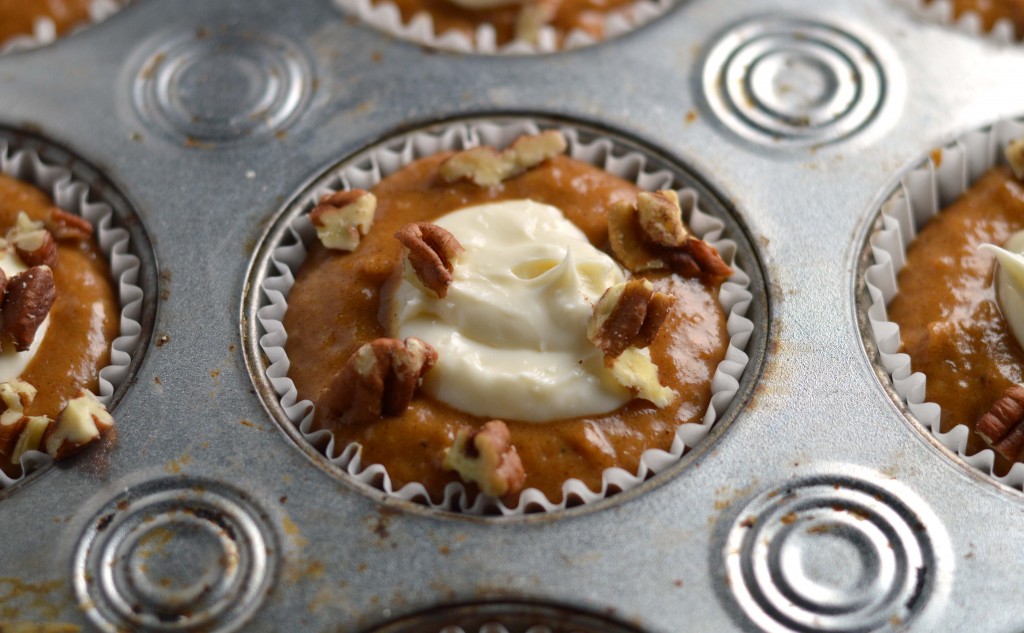 I froze the whole batch for camping this weekend.  The snow has melted and we are back to fall like temperatures.  These pumpkin cream cheese muffins will go nicely with some coffee on a chilly morning!