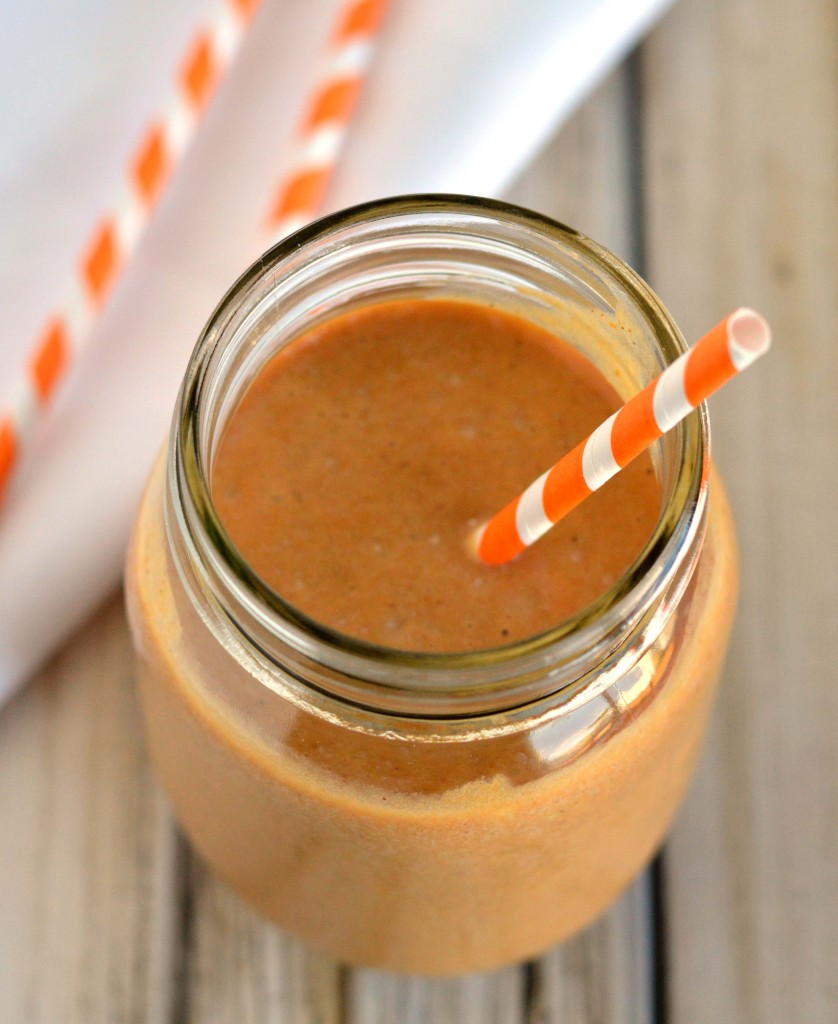 Like I said before, I have a lot of pumpkin puree in the cupboard.  Lucky for me there are four of us in the house on team pumpkin.  The kids and I planted one over at my parents house in the spring that's supposed to turn out a nice blue color.  We were all relieved the recent snow didn't freeze the poor thing.  It's just little!  What do you make with a blue pumpkin anyway?
Some of my regular old orange pumpkin plans include pancakes, pancakes with chocolate chips, scones and of course our favorite pumpkin pie x 5!
I've already made about 10 pumpkin spiced lattes so I needed to change it up!  Now I'm on to the pumpkin spiced frappe.  Really easy to make when you have perfectly portioned ice cubes ready in the freezer.