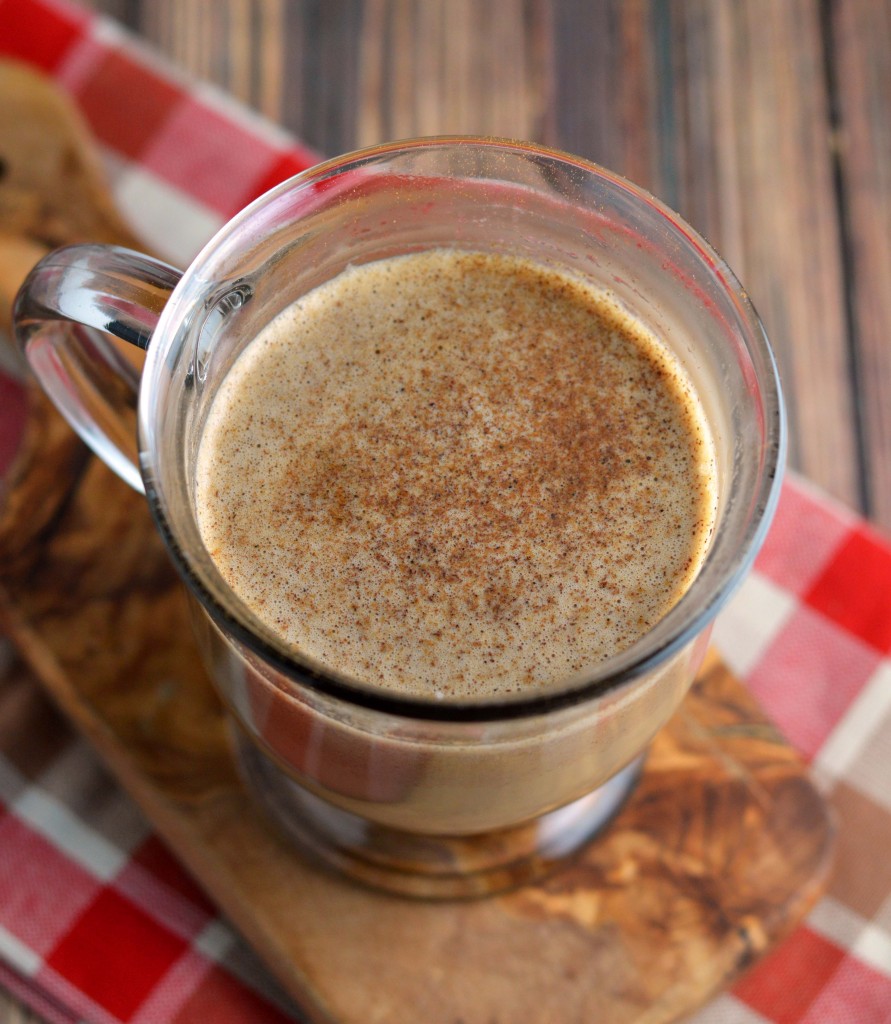 This at home version has pumpkin puree in the latte!  It wasn't really that surprising to read the starbucks latte doesn't have any.  I don't remember ever seeing any cans lying around behind the counter.
I buy the large cans of pumpkin for baking because I cannot buy the small version of anything.  I'm still trying to figure out my need to cook for 10.  No matter the recipe I'm always left with a bit in the fridge.  Perfect for making a pumpkin spiced latte.
You don't need any fancy equipment.  I used my Keurig to make the espresso.  Double strength coffee would also work well.  The sugar and spice blend can be customized to really make it your own.  Now you just need to decide.  Whip…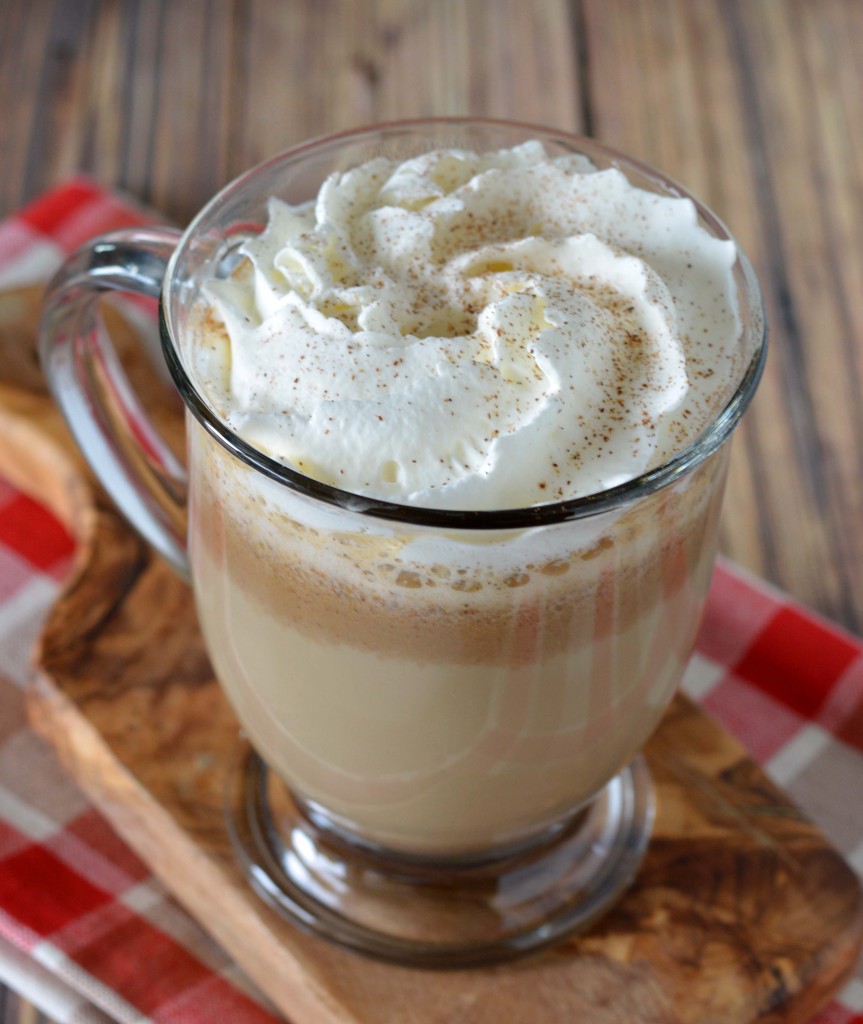 Or no…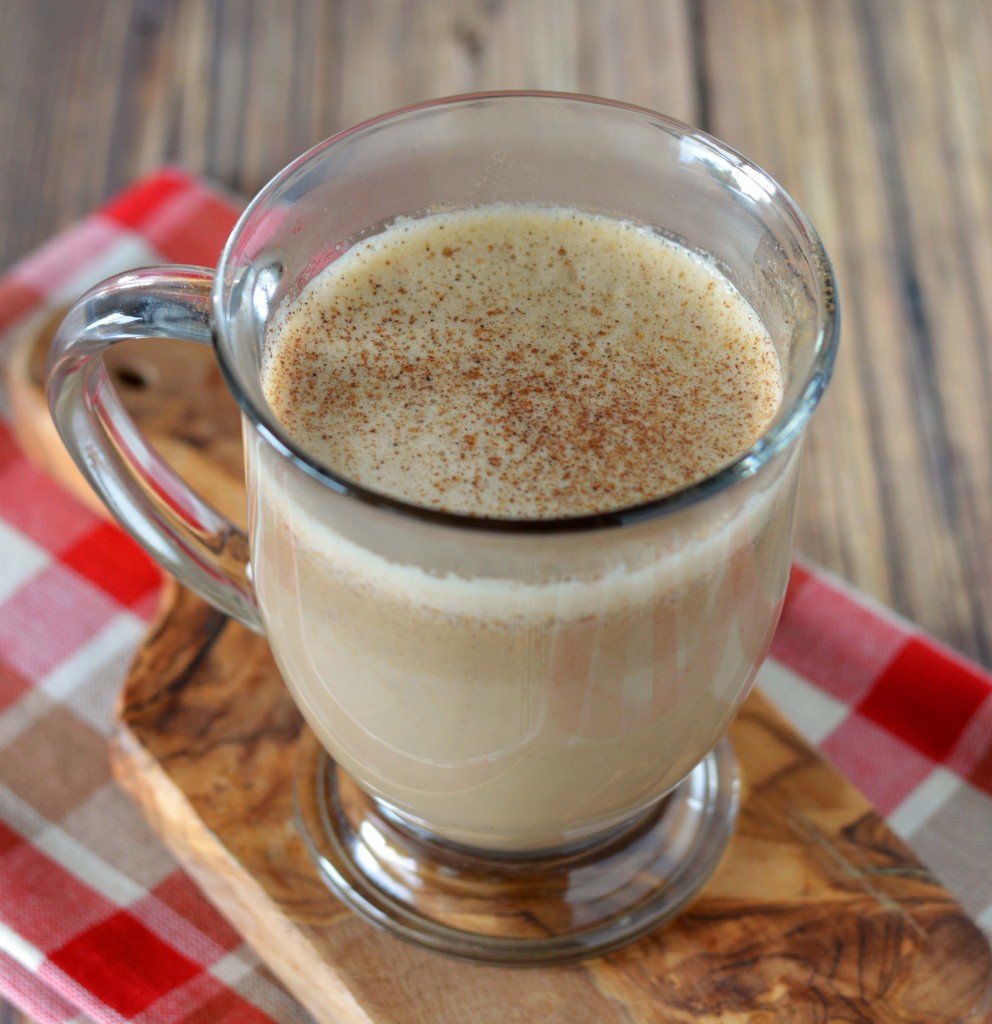 I choose the whipped cream every time.  We have a saying in our family when it comes to food.  We don't judge.