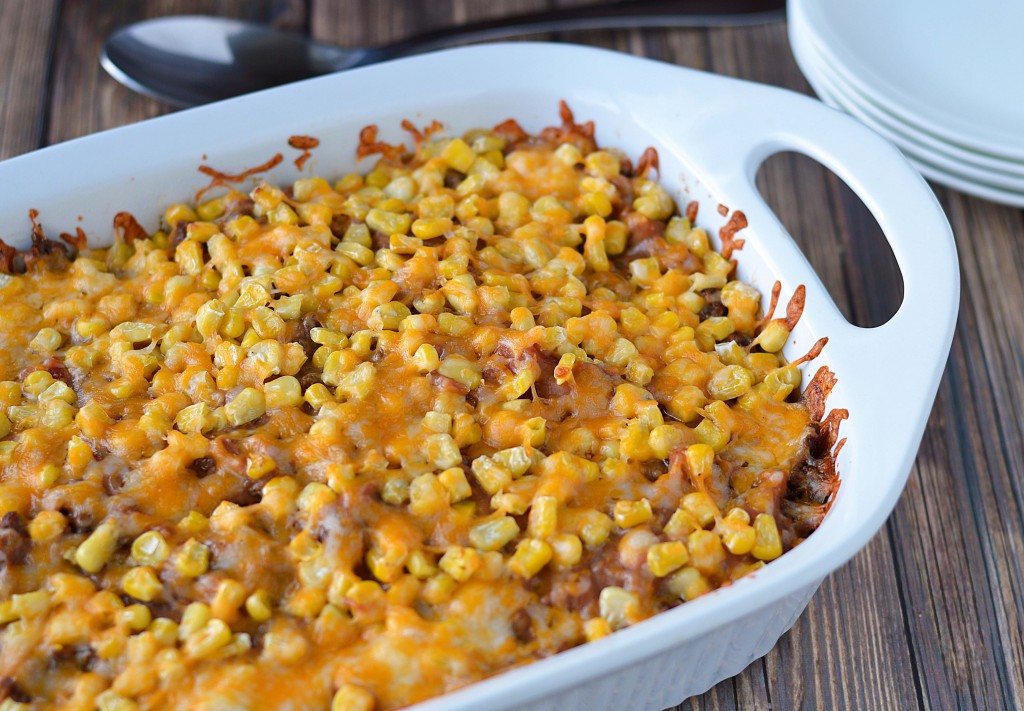 I started to tally up my weekly trips to the store to grab yet another bag of shredded cheese and it was shocking!  Even on sale this stuff is expensive!  The  reason I never liked to shred my own was the gummy little balls of cheese I ended up with in the processor.  Which I happily eat but that's beside the point.
Today I placed the cheese in the freezer for about 10 minutes and then ran it through my 15 year old food processor.  This thing's never going to quit!  The results were non gummy, perfectly shredded cheese!  I used a half block and ended up with a huge amount.  Waaay more bang for the buck!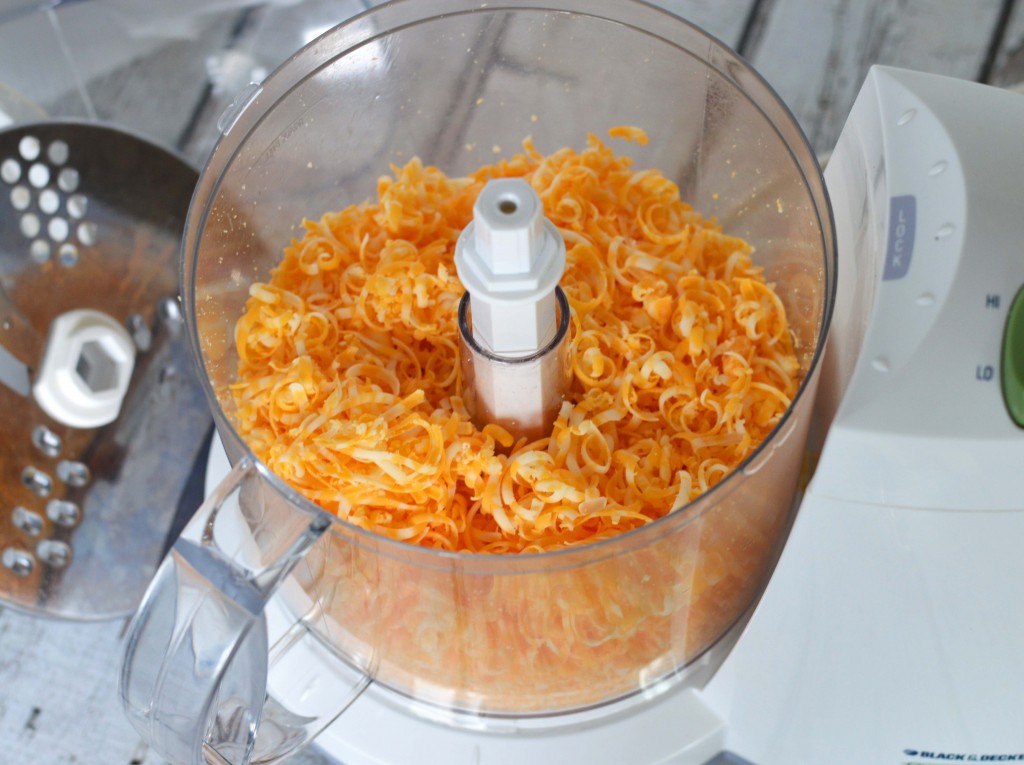 This soft taco bake is great for using up odds and ends in the fridge and freezer.  You can substitute ground turkey for beef, black beans for refried or change up the cheese.  Whatever you have on hand.  Remember though, we are self shredding now.