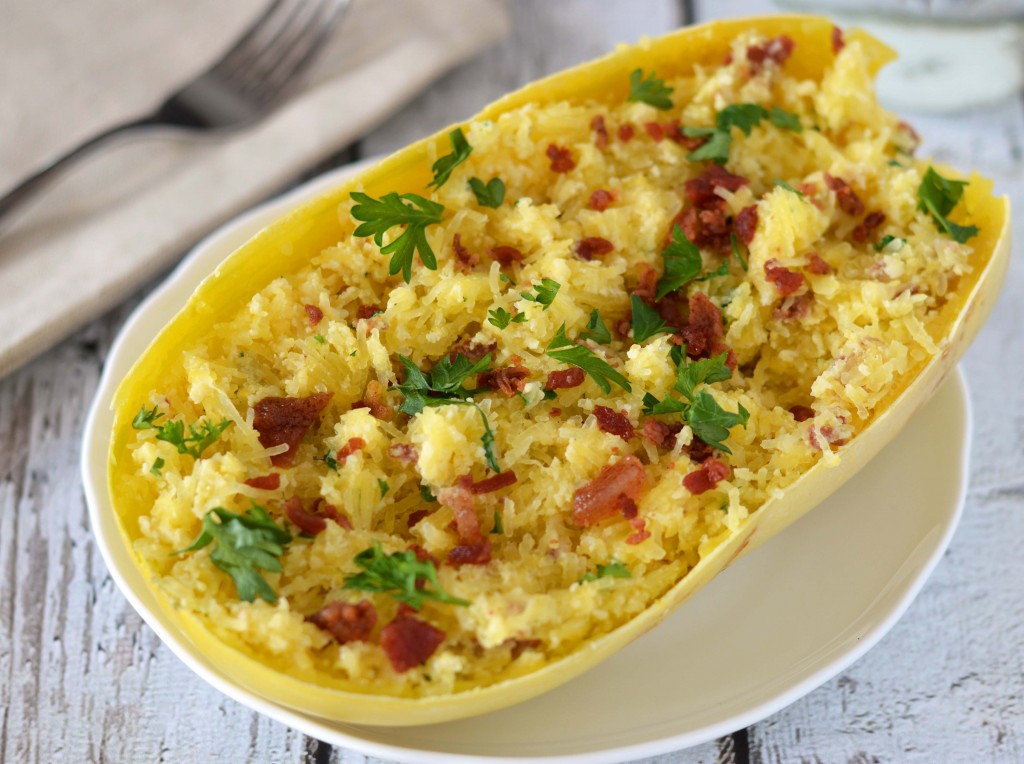 Bacon and cheese.  Who doesn't love that combination?  This spaghetti squash carbonara is an easy dinner made with only a handful of ingredients and it's ready in 15 minutes!
In the time it takes to steam the squash in the microwave, you can prep and cook the other ingredients and simply toss them all together.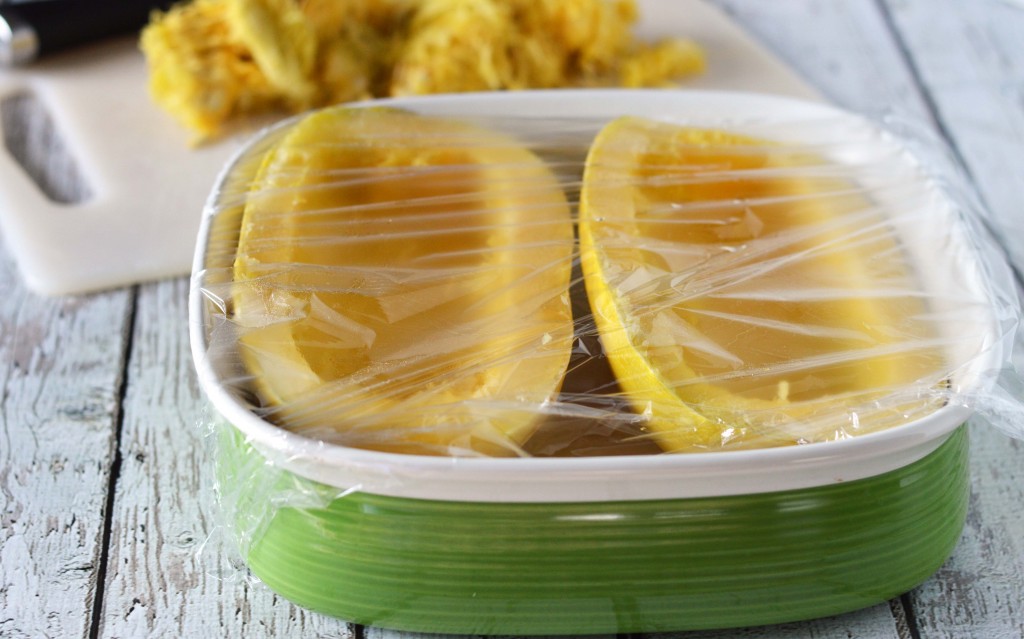 Don't worry about the raw eggs, they get cooked right in but make sure to stir quickly so you don't end up with little bits of scrambled eggs.  Even if you do.  Still good.