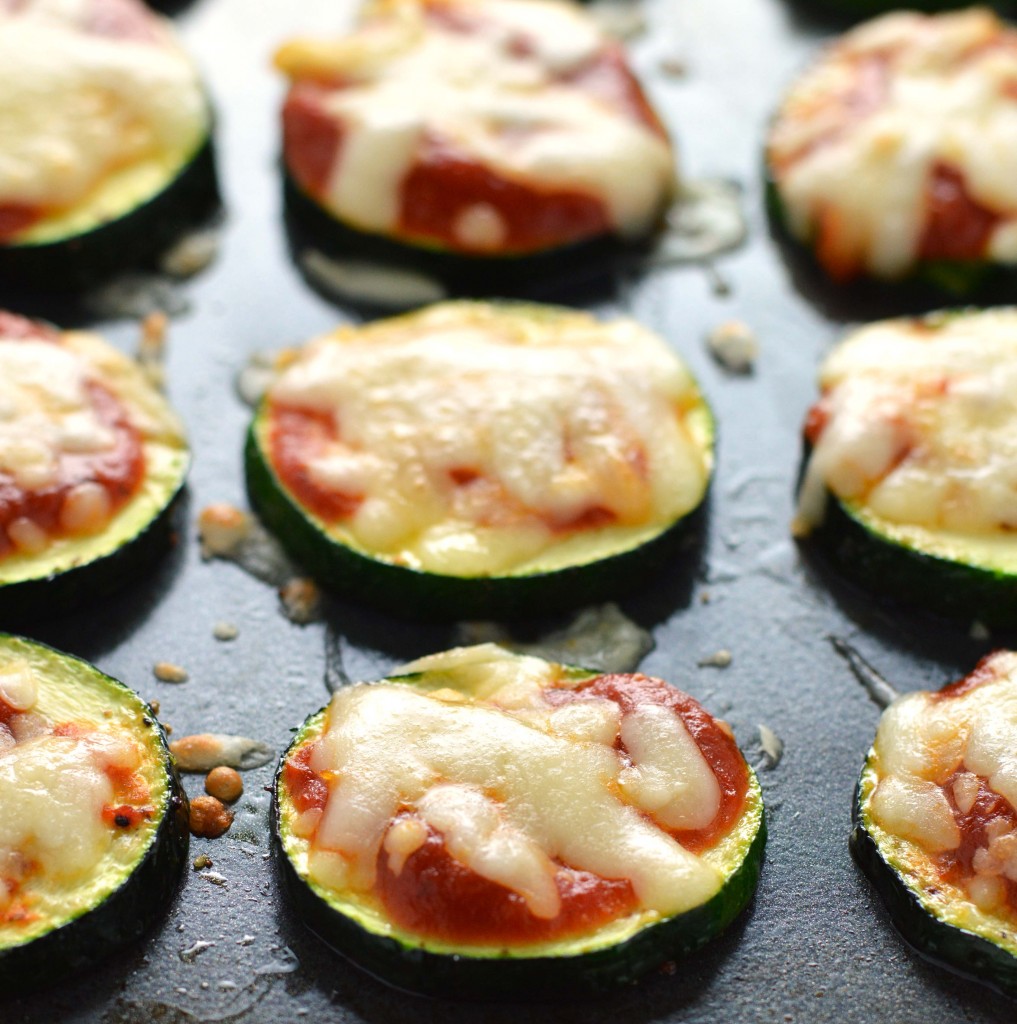 Show of hands who overate this weekend.
Both my arms are waving wildly over my head.  Me!  You name it, I ate it.  Muffins, smokies, chips, cookies, the list goes on.  I won't even get into the beverages consumed.  Something about camping makes me feel as if I can eat whatever I want and make that two of everything!
When I got home I knew I had to whoa hold it on dinner.  In ten minutes I had these zucchini pizza bites whipped up with a salad on the side.  This little recipe only takes a few ingredients and hopefully balances out a few cookies!