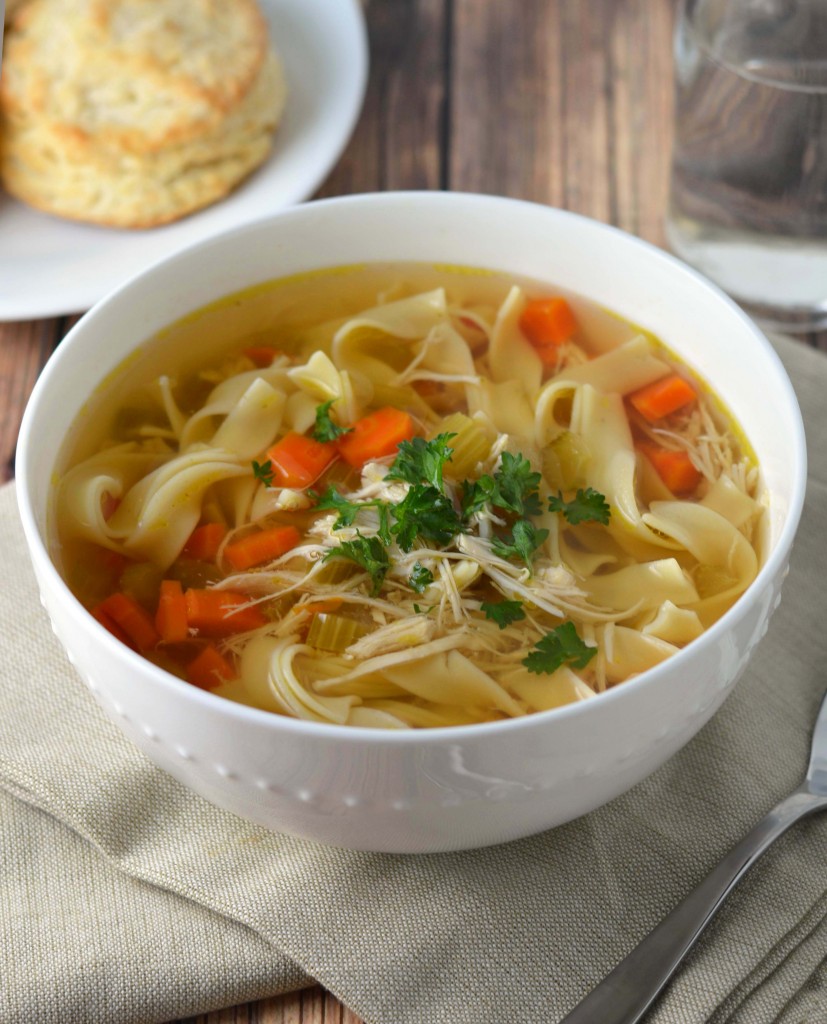 We are back into the swing of things!  The kids are in their second week of school and fall activities have started up.
All this means is germs be flyin'!
I've got one currently down with a cold.  Coughing in my face and hand swiping across his nose.  I'm sure you can picture that maneuver.  Boys are so gross!  I'm just really hoping the other bigger boy in the family doesn't follow suit.  Ladies!  You know what I'm referring to.  I will send signals if that happens.  The signals will be for wine.
Since we're all back to our regular routines and the weather is far from nice I brought out the slow cooker and let it do most of the work for me.  Plus chicken soup and colds are kind of a thing.
This slow cooker chicken soup is so easy.  Chop, chop, chop, place all the ingredients in like so..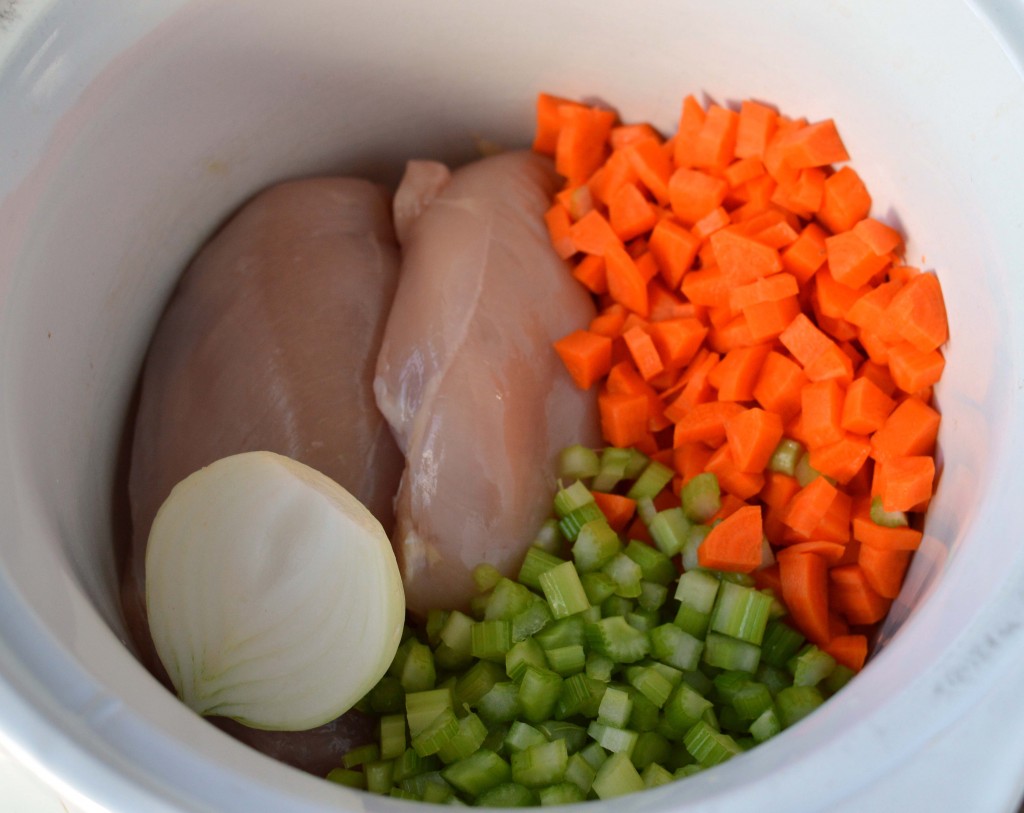 Then pour some broth over the whole thing.  I have two that are anti-onion so I left it intact and removed it before serving.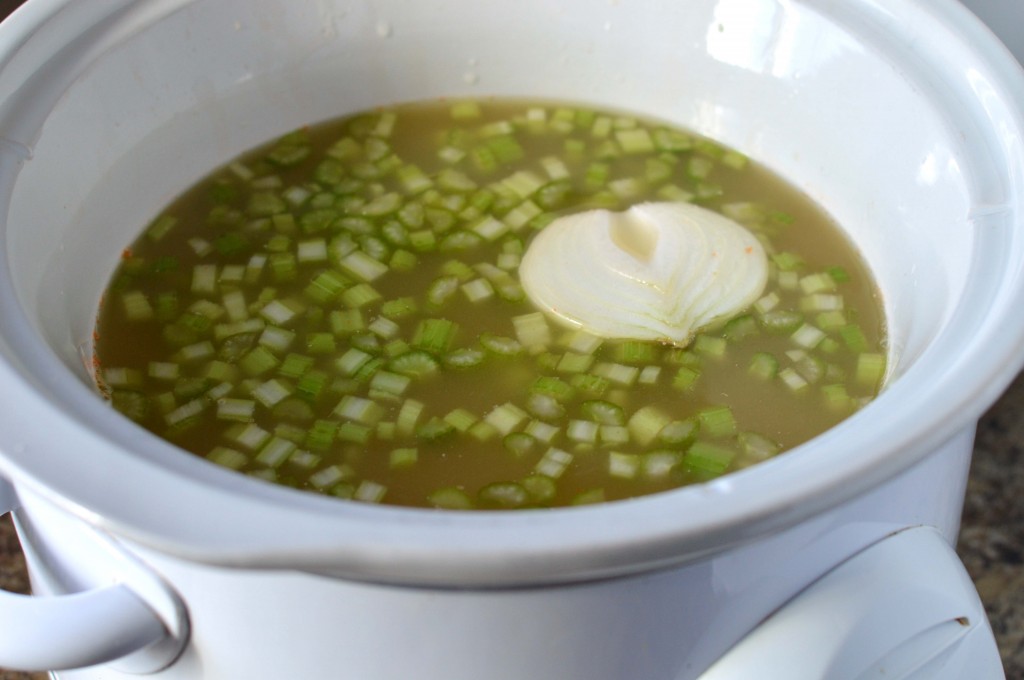 When you return 6 hours later your house will smell amazing and you'll be minutes from having dinner on the table.  I had some cold cooked noodles in the fridge we tossed in each bowl before adding the soup.  It's a quick way to help cool the soup down.  Frozen peas work well too.