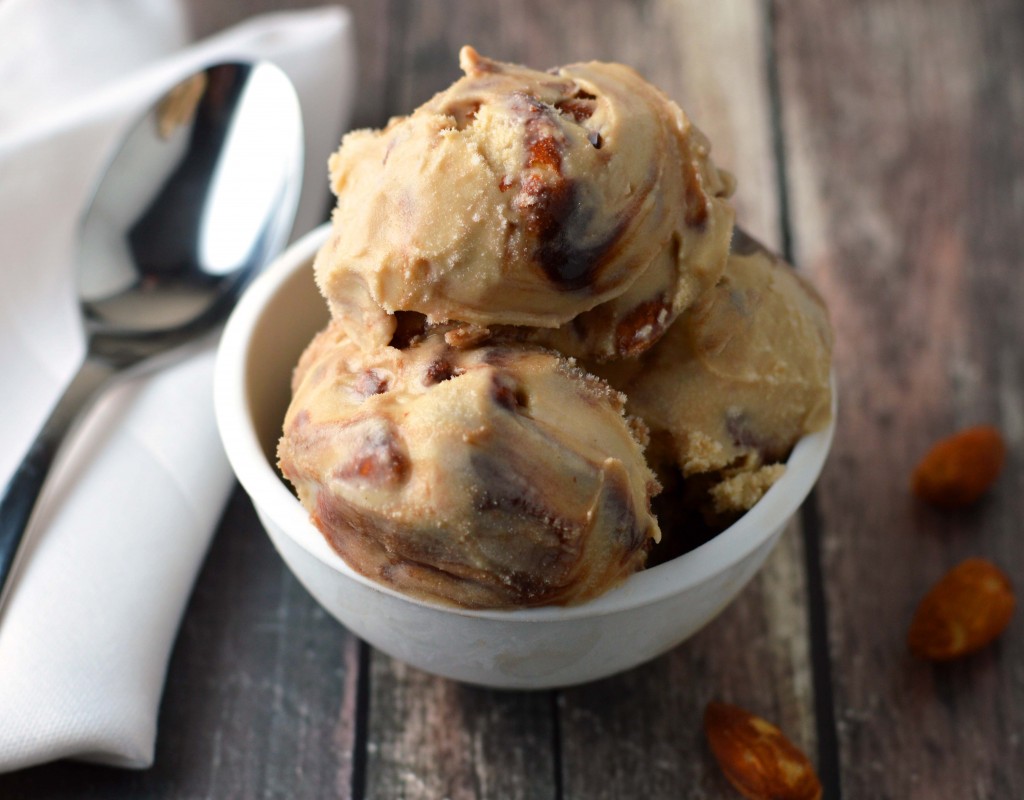 Yay it snowed out.  Not!
What better thing to make when it's freezing cold out?  This was my husbands idea.  "We should make ice cream"  By we, it turns out it was me.  He did start the fire place (Electric) so I guess we're even.
I was not complaining while we watched tv though.  Curled up on the couch, pj's on and ice cream in hand.  Perfect night in! 
A few notes about this Kahlua chocolate almond ice cream.  Some recipes don't specify to cook the egg.  For safety first reasons, I always cook the base to 160 degrees.  It only takes a few extra minutes.  Also, you may be tempted to just glug glug glug the Kahlua in but any more than listed in the recipe and the ice cream will take FOREVER to freeze.  Trust me on that.  This is not my first Kahlua ice cream rodeo.
I wonder what "we" will be making next.