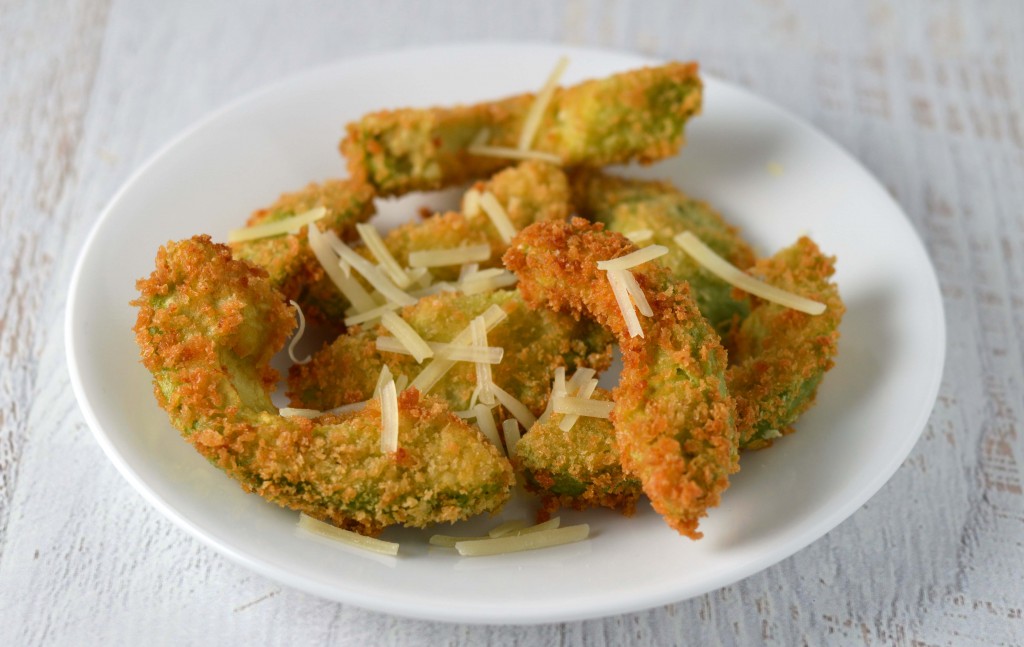 I did it.  Made the thing I said I wasn't going to start making!
Avocado fries weren't even on the radar until I was in Calgary eating at a restaurant with my work buds.  They always take me to the best spots and introduce me to things I should not be introduced to.  Thanks friends.
I knew as soon as I started busting these out there would be no turning back!  Obviously chicken and fries (my kids) would not eat these.  So we were left with quite a few between the two of us.  Good fats I was reassured.
This "recipe" couldn't be easier.  I air quote here because it's just a simple egg wash, dredge type of deal.
When you pick out the avocado at the store, grab the ones that are ripe but still a bit firm.  The soft ones just fall apart and are better left for guacamole.  Each one will give you 8 pieces.