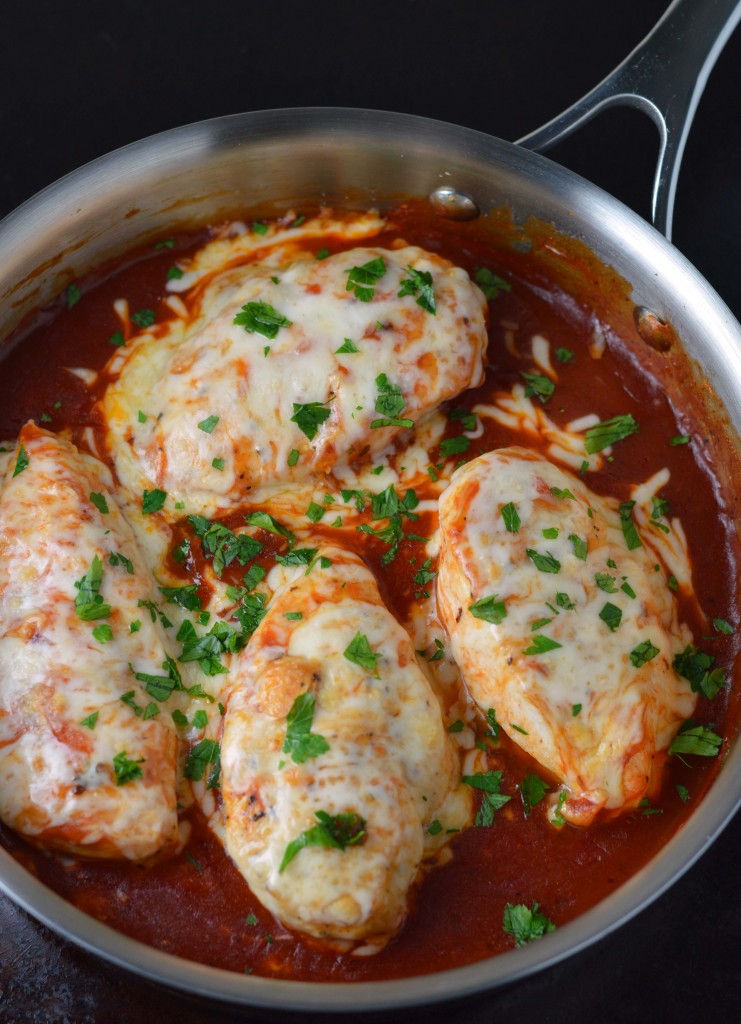 Exciting news!
I have been given the opportunity to be a part of the Campbell's Canada ambassador campaign!
Cooking with Campbell's sure isn't a stretch in our house.  We buy it by the case load!  You know that happy dance moment,  5.99 case lot sale.  Score!  Growing up we certainly had a number of recipes using Campbell's soup.  I'm sure pork chops in mushroom soup rings a bell with everyone.  When the boys were away my mom and I would make a simple noodle casserole using the cream of chicken soup.  Delish!
This campaign couldn't have come at a better time as we've been in a dinner rut for some time now.  If it was up to my kids it would be taco, spaghetti, chicken nuggets, repeat.  I am so ready for some changes around here!
In the following months I'll get to try a selection of their recipes and share my results.  All the recipes are listed on the Campbell's website and are simple to make, easy to love!  My first recipe is the Easy Skillet Chicken Parmesan
Take a look at the ingredients.  Could it get any easier?  I was able to make this in 15 minutes!  Perfect for dance night.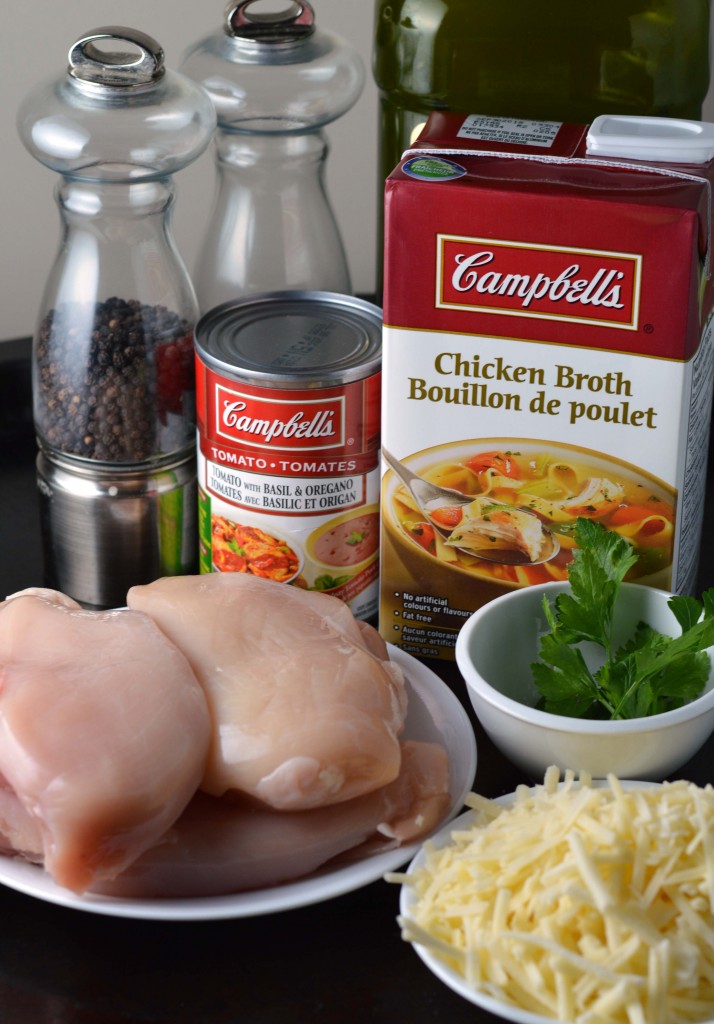 All I had to do was brown some chicken, set it aside, whip up the sauce and finish cooking the chicken.  Then the best part – cover it with cheese and broil.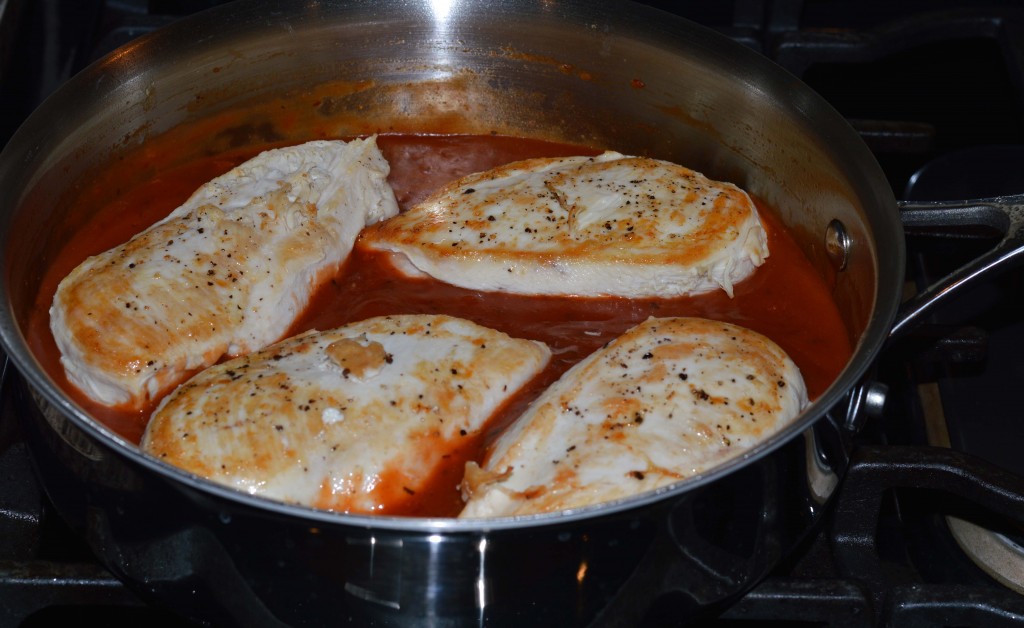 Dinner came together so quick we had plenty of time to enjoy it before hurrying out the door.  Brody was still a bit ticked that we weren't having spaghetti but gave this meal two thumbs up.  Especially since I let him add some extra cheese on top!
Disclosure: I am part of the Campbell Company of Canada Ambassador program with Mom Central Canada and I receive special perks as part of my affiliation with this group.  The opinions on this blog are my own.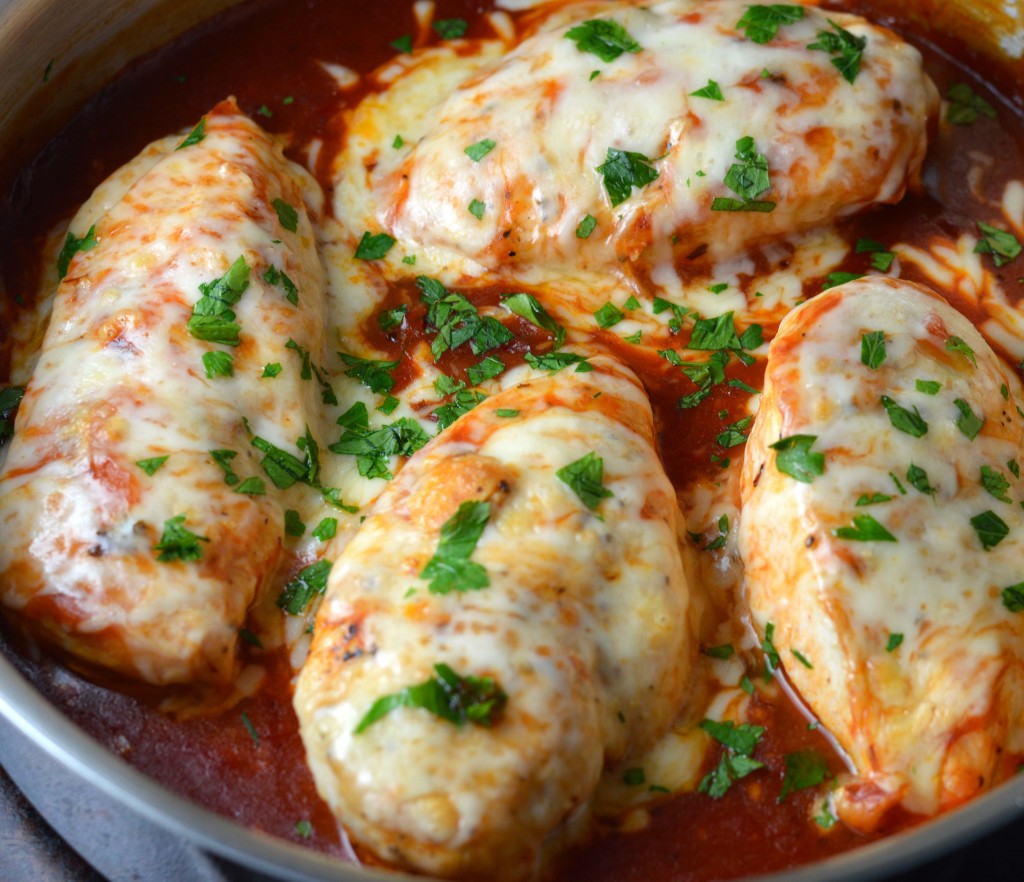 Campbell's easy skillet chicken parmesan
Ingredients
2 tbsp (30 mL) olive oil
4 (454 g) skinless, boneless chicken breasts
¼ tsp (1 mL) each salt and freshly ground pepper
1 can (284 mL) Campbell's® Condensed Tomato with Basil and Oregano Soup
½ cup (125 mL) Campbell's® Ready to Use Chicken Broth
1 cup (250 mL) shredded mozzarella cheese (about 6 ounces)
¼ cup (60 mL) grated Parmesan cheese
2 tbsp (30 mL) finely chopped fresh parsley
Instructions
Preheat broiler to high. Heat olive oil in an ovenproof, large non-stick skillet set over medium-high heat. Season chicken all over with salt and pepper. Cook chicken for 3 to 5 minutes per side or until browned; transfer to a plate.
Stir soup and broth into skillet; bring to a simmer. Return chicken back to skillet and cover with sauce. Cook, covered, for 7 to 8 minutes or until chicken is cooked through.
Toss mozzarella with Parmesan; sprinkle over chicken. Broil for 2 to 3 minutes or until cheese is melted and golden. Sprinkle with parsley before serving.