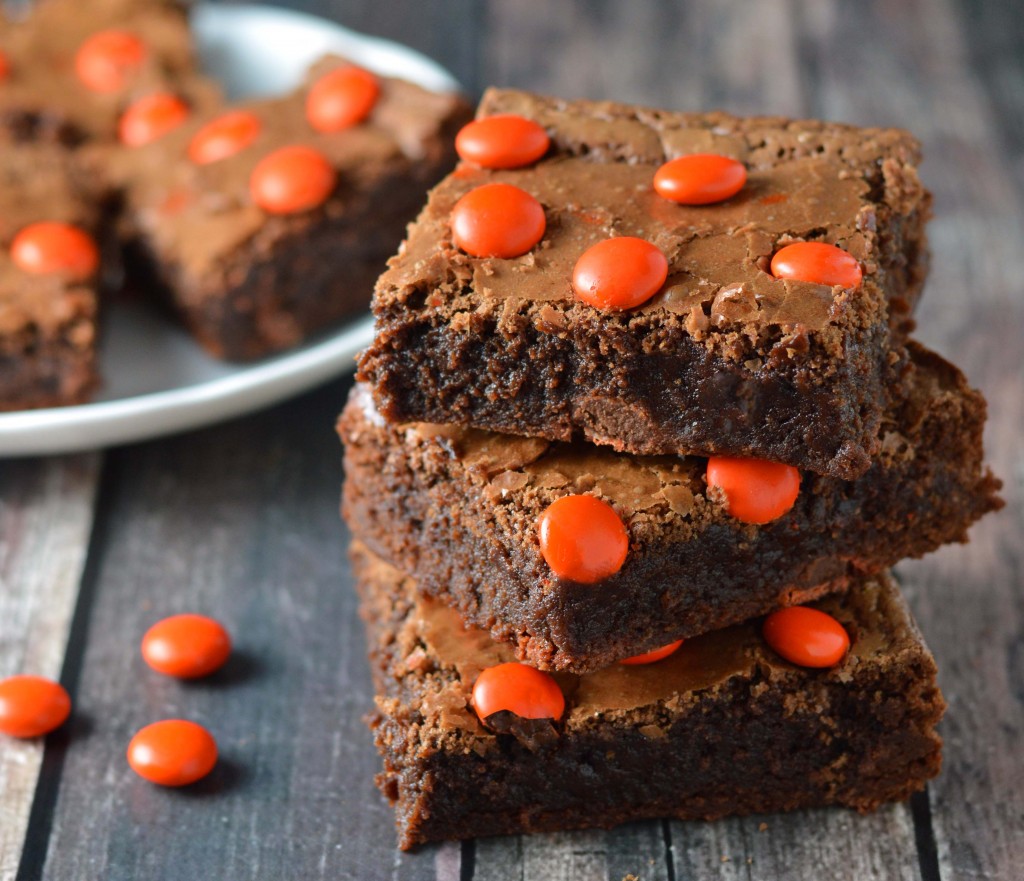 Sinful because it was just Halloween and I already made brownies!  I guess the bag of mini chocolate bars weren't enough.  Also, they might have only lasted two nights in the house.
What else am I going to do with the left over m&m's packages?  Seriously, kids in my neighborhood – I would have hooked you up!  This is what happens when you have trick or treat aged kids at home.  We're out going door to door and miss most of the kids.  Except for those that come around at 9pm.  Ummm sure, these pj's are totally my costume.
Actually I was Queen Elsa earlier in the night and my daughter was Princess Anna.  Most popular costumes for 2014?  Check!  Shout out to Optimus Prime who held his own out there, bag in hand and determined look on face.  Good haul.  The Lego man is my husband, who got treated like a celebrity out there.  He got some serious thumbs up and high fives!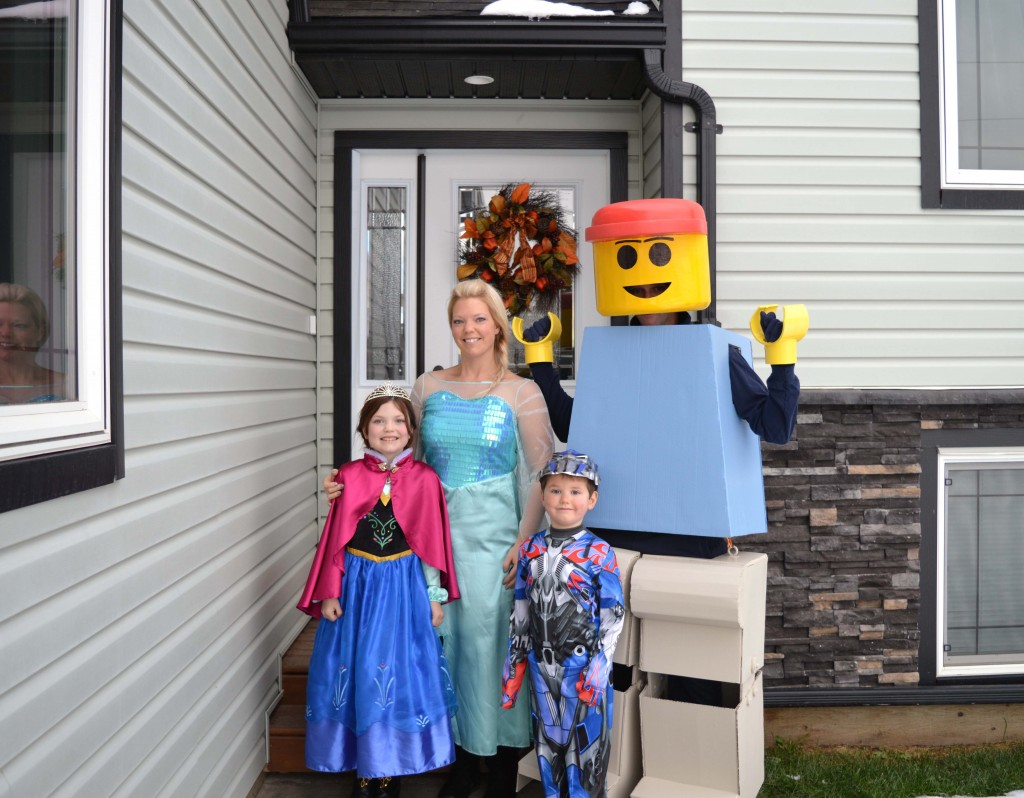 These sinful brownies started out with m&m's on top before they went in the oven.  As you can see they sunk so once I pulled them out of the oven I pressed more on top.  I have lots to go around!  Usually I go with a Ghirardelli mix for brownies as I did with the oreo cheesecake brownies and peanut butter brownies but these ones are my new favorite.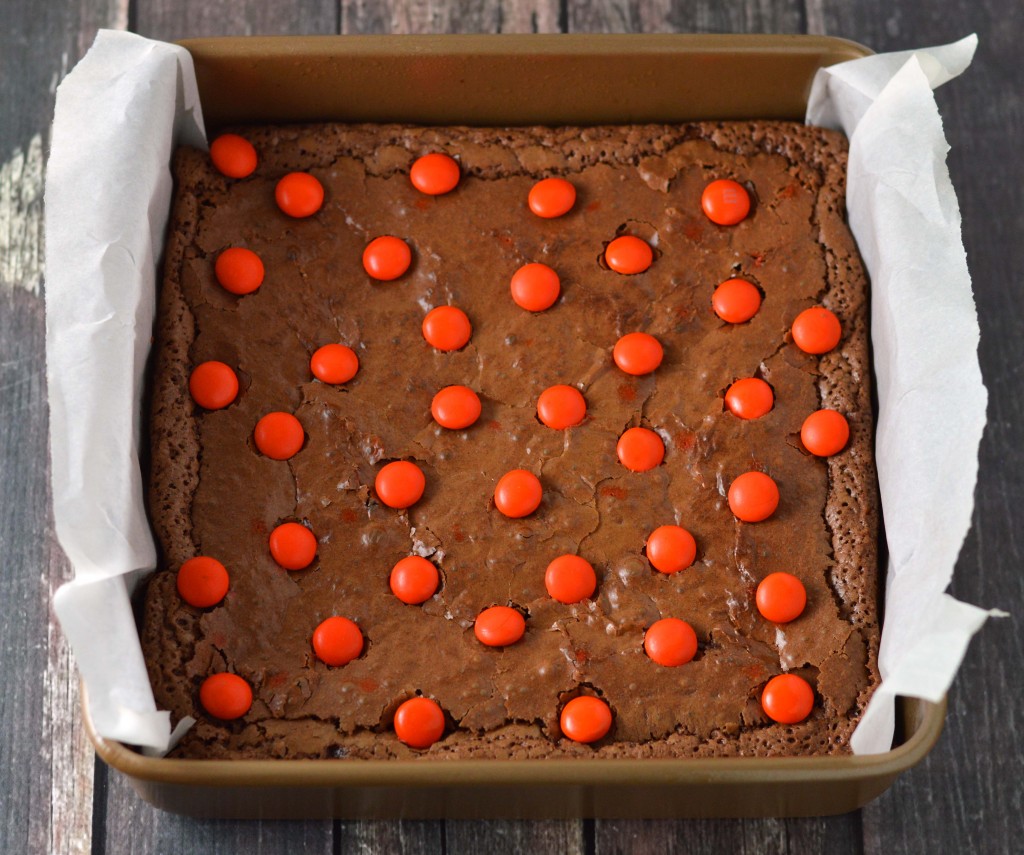 Rich, gooey and sinfully delicious.  Anything that disappears that fast has to be a winner!
Here's another batch in blue…