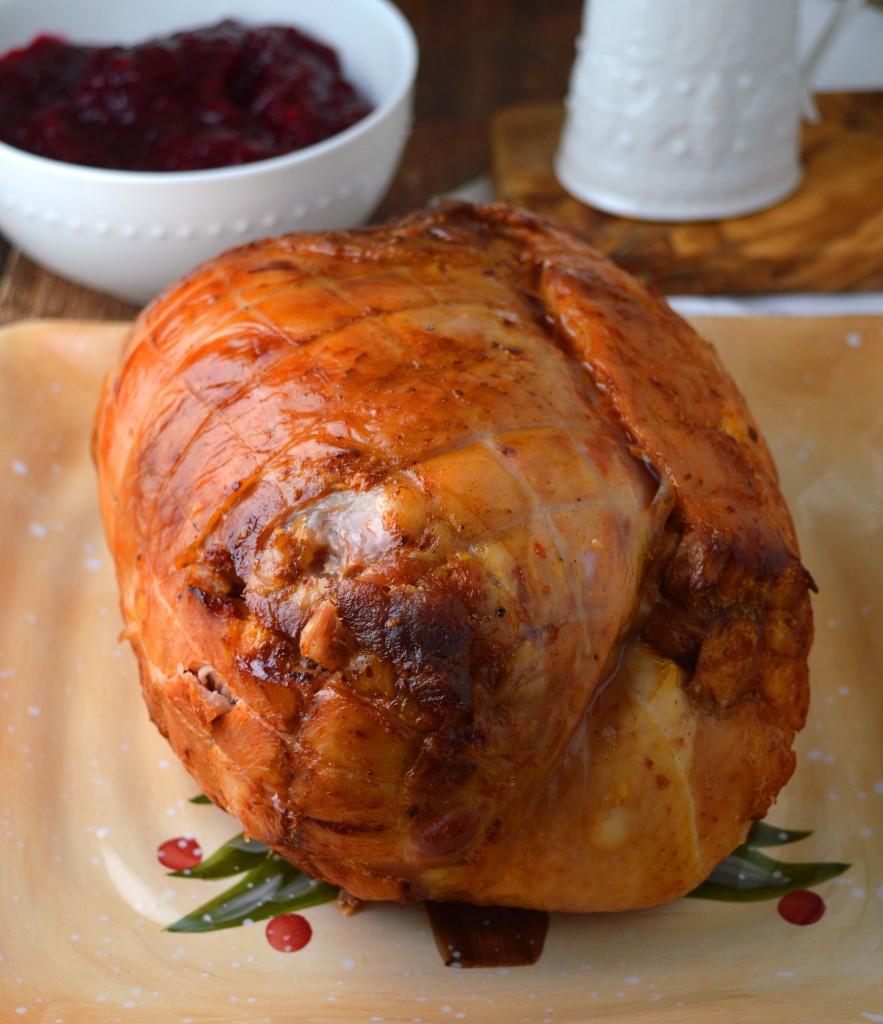 Awhile back I was contacted to see if I'd like to give a Turducken a go.  I had heard of it but thought it was such a mythical sounding creature.  Did I have to stuff it?  How would you even do that?
Turns out Echelon foods does it all.  And I mean all!  It was as simple as preheating the oven, placing it on a roasting pan and leaving for the day.  Which I did.  My daughter had a Christmas dance recital at 1 pm so there was no time to babysit the Turducken.  I chose this weekend to cook it since I would also be hosting my mom's birthday dinner.  Usually I don't try new things on guests but my family is pretty easy going.  If things didn't turn out we have pizza on speed dial.
The Turducken was really good and so convenient!  If you're not familiar it's Turkey, chicken, duck and stuffing all in one.  Each slice had all four and with the exception of the kids finding the stuffing a bit too spicy – everyone raved!  I chose the premium roast which is completely deboned and a cinch to carve.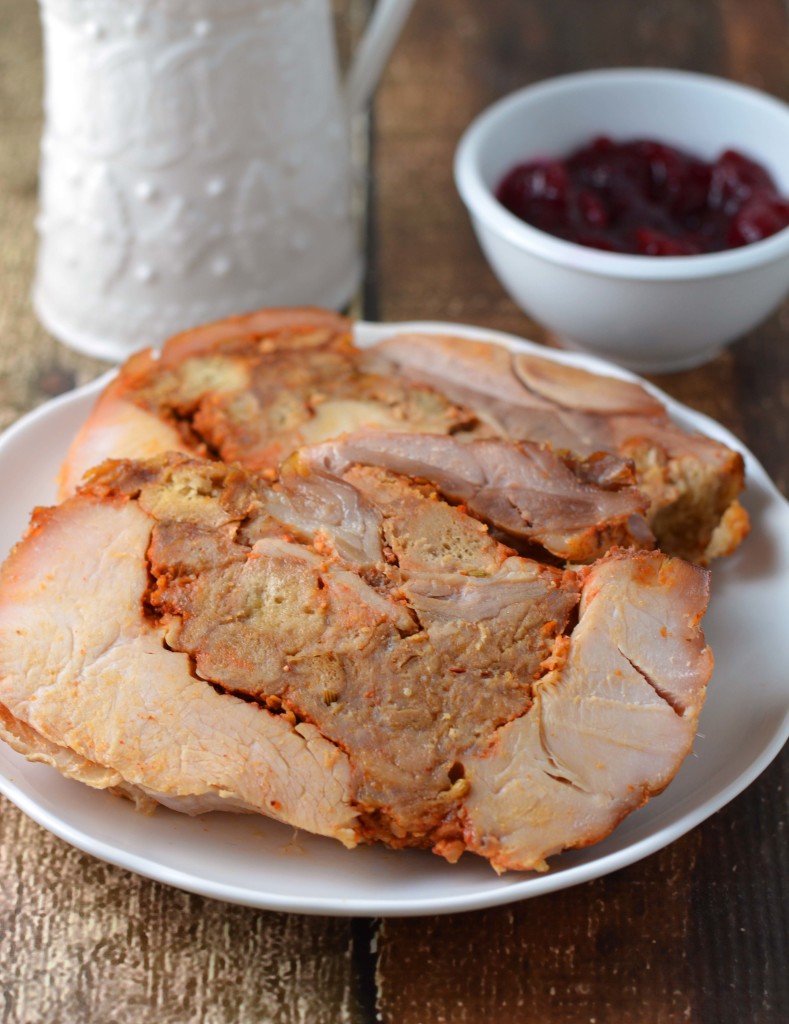 My whole theme was "stress free dinner" and "no time."  Literally because of the recital and since I really don't like to take a whole day fussing about in the kitchen.
If you follow me on Instagram you would have seen a picture of the Turducken in the oven with a hashtag Still in pjs.  I didn't really get cooking in the kitchen until 5pm. The night before, after the kids were in bed I made my pumpkin pie.  In the time it took to bake I had everything else prepped and ready to go in the fridge for the next evening.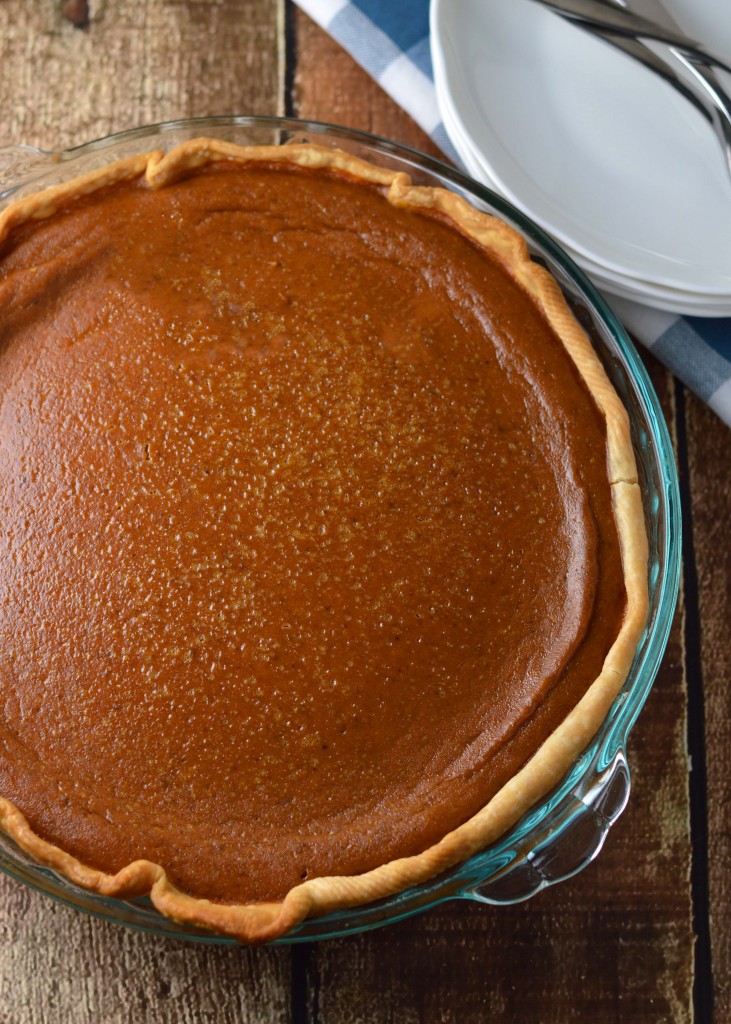 Homemade cranberry sauce prepared the night before:  Recipe to follow.
Mashed Potatoes:  Peel, slice and fully cover the potatoes with water in a large pot.  Place in the fridge and boil the next evening in the same water.  Works every time!
Roasted Acorn squash:  Slice each squash in half, take out the seeds, slice in 8 pieces.  Place in a baking dish and cover with plastic wrap.  Store in the fridge.  I used the Pioneer Woman recipe.
Steamed Broccoli:  Wash and cut into small pieces the night before.
Helper items:  Gravy mix, buns and cheese sauce with additional sharp cheddar.
This whole dinner was served at 6 pm.  An hour was all it took to serve an amazing holiday or birthday dinner for 8-10 people.  We had 6 adults and 2 kids at our house with plenty of leftovers. To make things go even more smooth, I set out all the large bowls, serving spoons and dishes the night before.  I also had the cook times and temperatures written down on my trusted yellow sticky note!