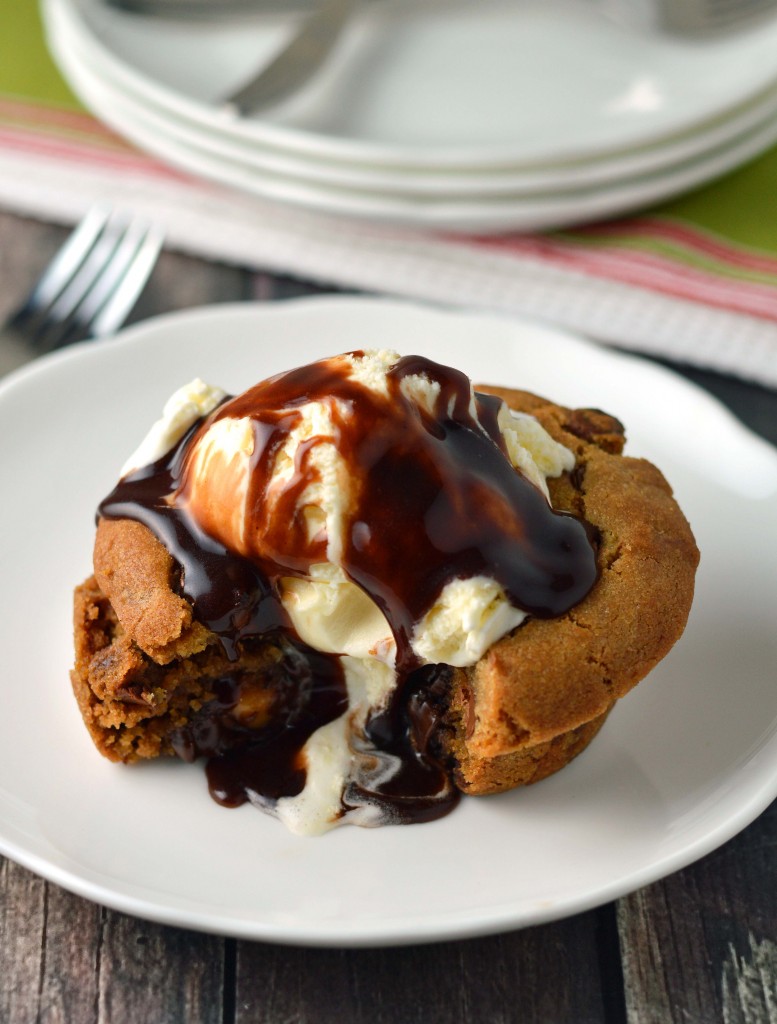 It's December, let the serious baking begin!
I am so thrilled to be baking with CHIPITS this year.  Hershey's Canada has sponsored this recipe and I couldn't be any happier about sharing these cookies made with two different varieties with you!  They're a perfect addition to all the holiday recipes I'll be making.  Whether it's the classic semi sweet and milk chocolate or any of the fun skor, peanut butter or butterscotch flavors – they're always a great fit for cookies, bars or any other yummy recipe I've got in mind.
I'm also excited to bring you a giveaway at the end of this post.  You'll be able to throw your name in for 20 assorted bags sent right from Hershey's.  That's right 2-0!  It's a lot of chocolate!  The giveaway is open to Canadian addresses.
Let's get to the chocolate caramel lava cookies.  You'll notice I went ahead with ice cream and chocolate sauce too.  These cookies are decadent by themselves but since the holidays are upon us I tend to go overboard.  January is right around the corner, I'll put the reigns on then.
I started by using my trusted recipe for chocolate chip cookies and added milk chocolate CHIPITS.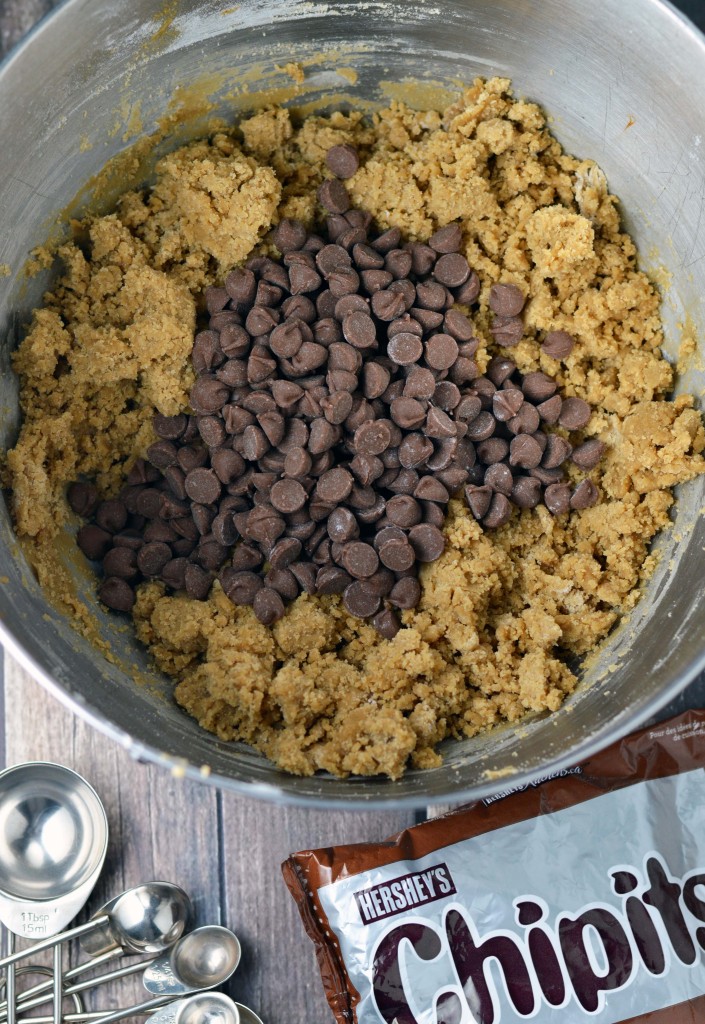 I slightly melted some semi sweet CHIPITS for the lava and cut some caramels is half.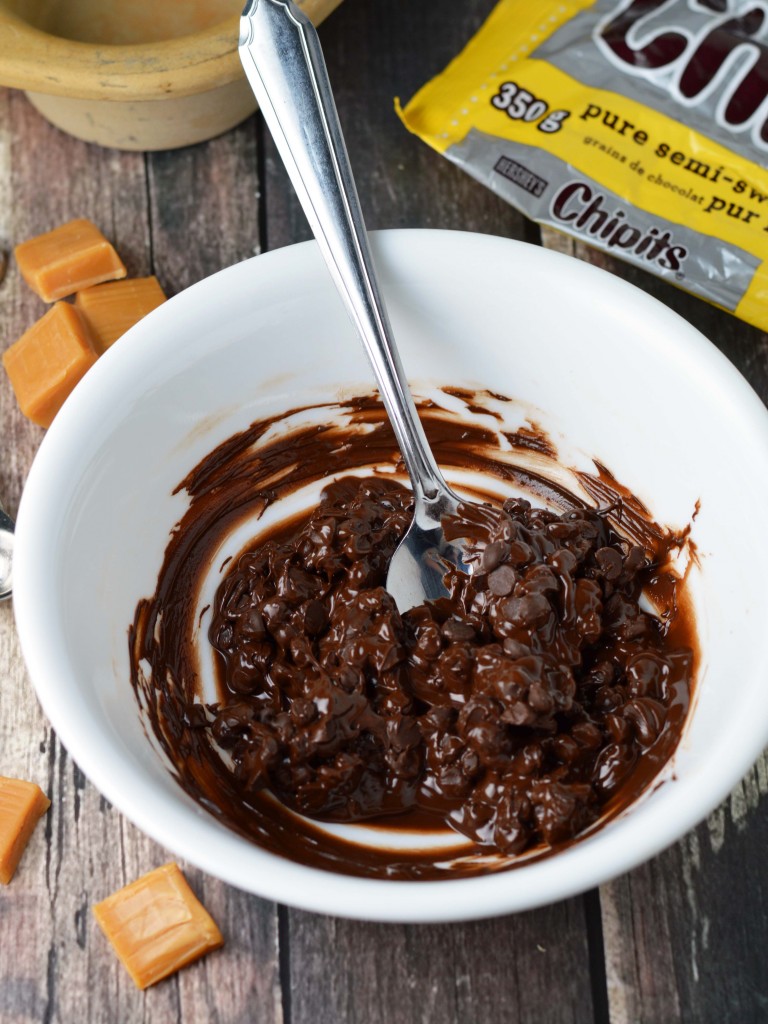 Press some dough into the muffin tins and place some chocolate and a caramel on top.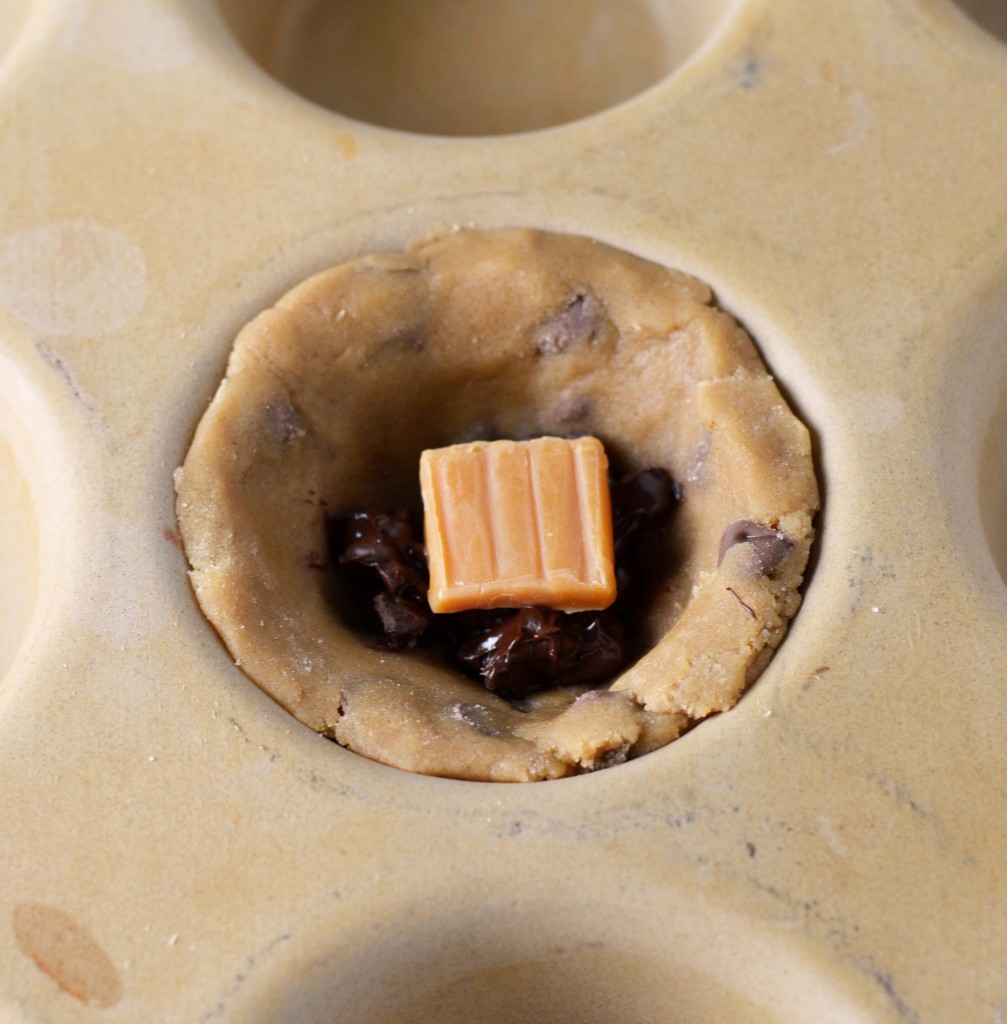 Flatten some dough out and place on top of the caramel.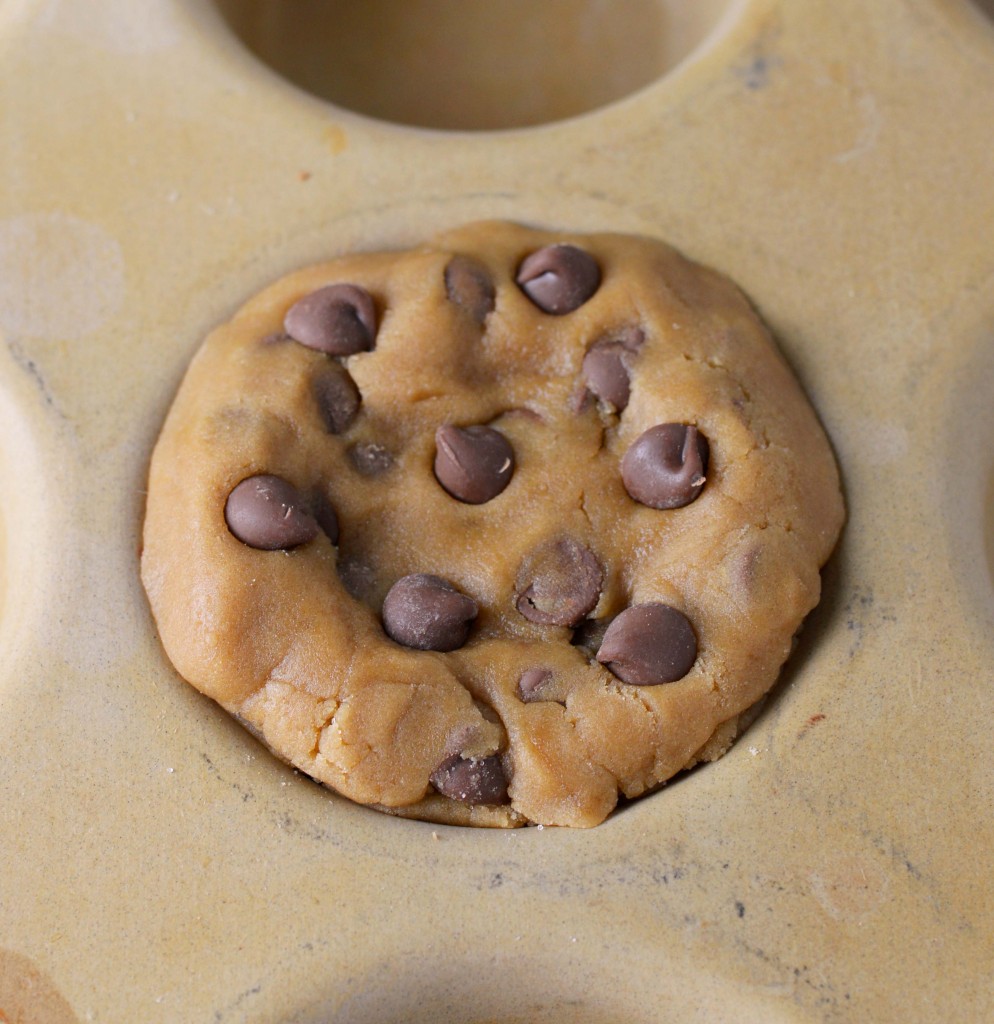 Bake for 20 minutes.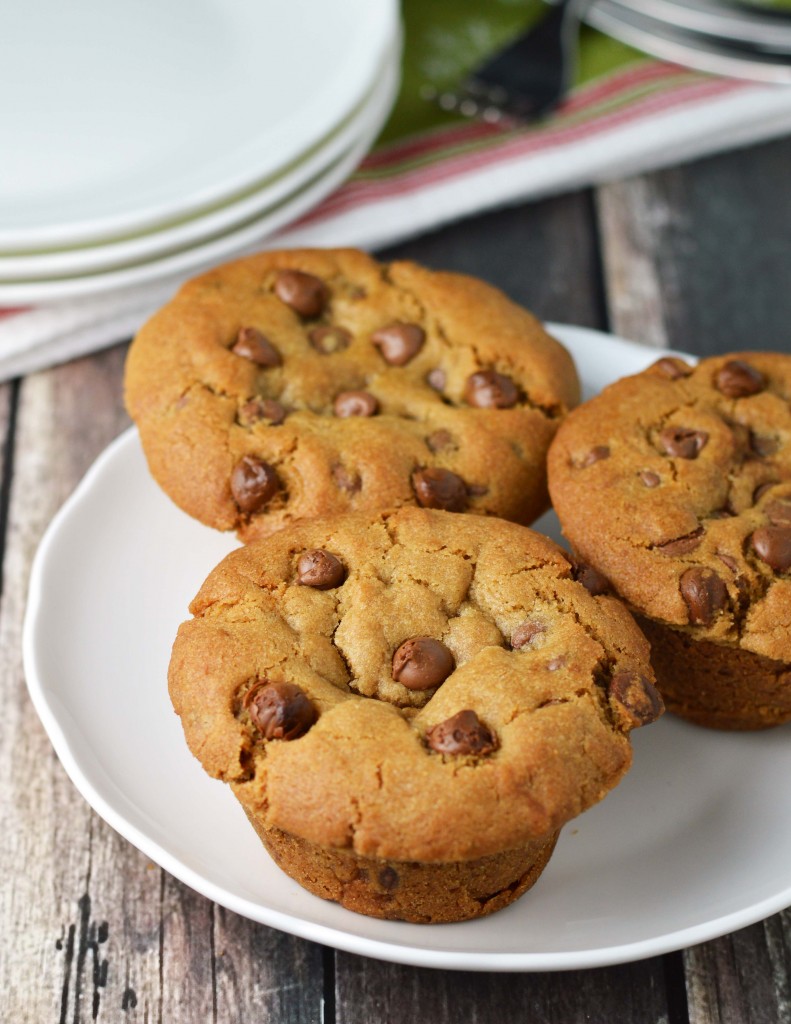 The lava cookies are best served warm from the oven.  Any leftovers can be warmed up in the microwave to get the lava flowing again.
Please note the giveaway is only open to Canadian addresses.  Here's the box I was sent.  You could receive one just like it…