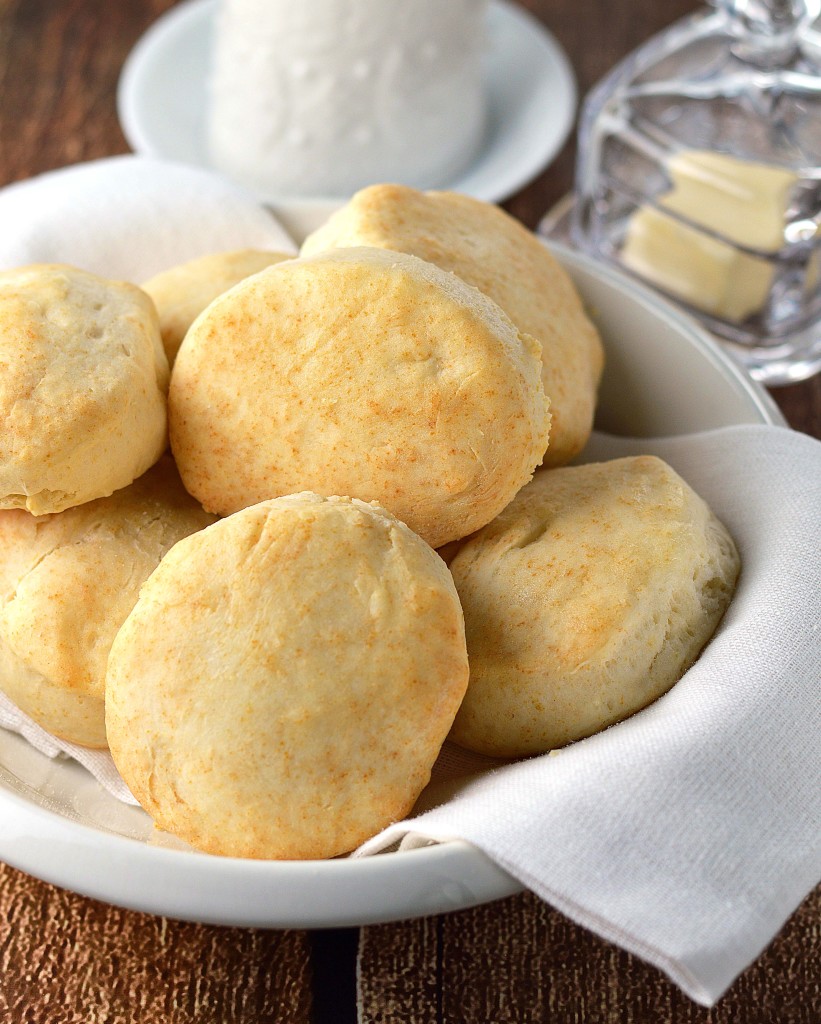 I made these mayonnaise biscuits completely out of guilt.
There I was making dinner when I decided to multitask and also put the dishes away.  Slip went a plate and shattered into a million little pieces.  "No one move!"  Poor Brody was held prisoner on a chair while my husband grabbed the shop vac.  Just in case he also followed with the Dyson. 
I was busy stirring away at the oven and couldn't help much since I was surrounded with tiny little glass pieces that threatened to slice and dice my feet with any sudden movement.
Here's the mess I made…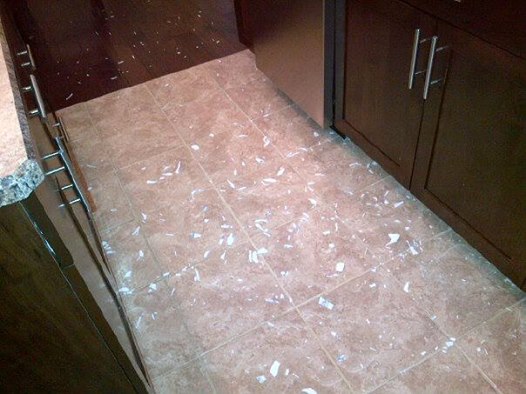 The back of the plates say chip and break resistant.  Perhaps on carpet.
I figured I better raise the dinner stakes with biscuits.  I can always get these ones whipped up, pressed out and on the baking sheet before the oven finishes preheating.  Since there's no butter to cut in they come together really quick.  They're ultra soft and fluffy.  A sure fire way to say thanks for cleaning up my mess!
If you're not a fan of Mayo, you'll never know it's in there.  My kids HATE mayo but each ate two of them.
Inspired by Company's Coming, perfected by my mom.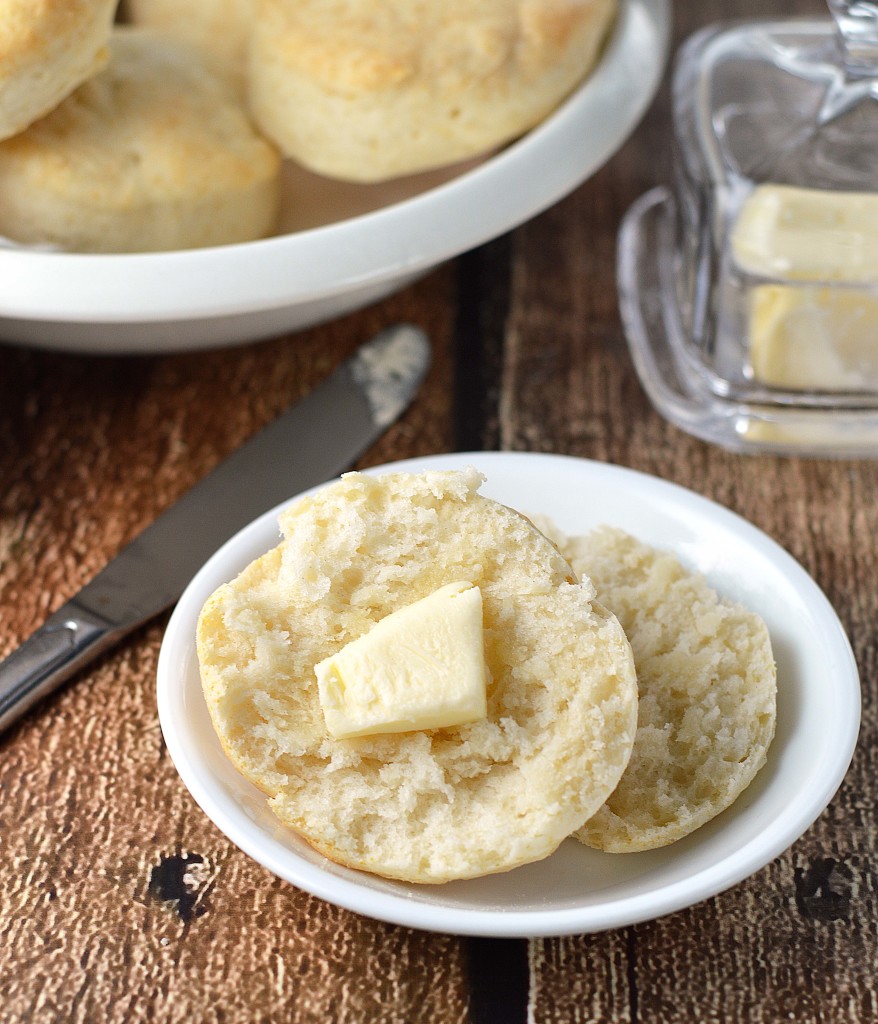 Easiest ever mayonnaise biscuits
Ingredients
2 cups all purpose flour
2 tsp baking powder
½ tsp salt
½ cup mayonnaise
1 cup milk
Instructions
Preheat the oven to 400 degrees.
Combine the dry ingredients in a medium size bowl.
Add the mayo and milk and stir until a soft dough forms.
Dust the counter with flour and turn out the dough. Add additional flour if it's feeling too sticky.
Roll or pat out and cut with a juice glass or biscuit cutter.
Place the biscuits on a baking sheet and bake for 12 minutes.
Makes 12 biscuits
Easiest ever mayonnaise biscuits
Ingredients
2 cups flour
2 tsp baking powder
½ tsp salt
½ cup mayonnaise
1 cup milk
Instructions
Preheat the oven to 400 degrees.
Combine the dry ingredients in a medium size bowl.
Add the mayo and milk and stir until a soft dough forms.
Dust the counter with flour and turn out the dough. Add additional flour if it's feeling too sticky.
Roll or pat out and cut with a juice glass or biscuit cutter.
Place the biscuits on a baking sheet and bake for 12 minutes.
Makes 12 biscuits