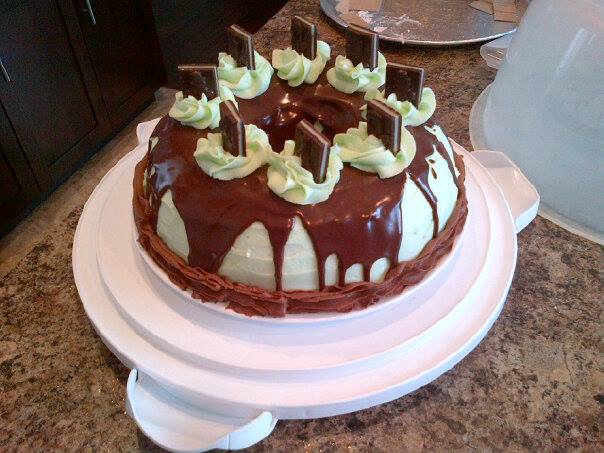 Well I sure didn't plan this post.  I quickly snapped a picture of the mint chocolate cake on my blackberry and hit the road!
These cake carriers are a life saver.  We travelled about 25 minutes from town and other than a little bit of chocolate ganache on the side, the cake made it in one delicious piece.
I had a request on my facebook page for the recipe – which couldn't be easier since I just doctored up a boxed cake mix.  If you've never tried this method you're in for a treat!
I made the cake on Christmas eve and finished it up the next day with mint frosting, ganache poured on top and a little border of ganache frosting on the bottom.  For the top I used extra mint frosting with Andes chocolates pressed in each little swirl.
This cake is definitely going on my make again list!  You can use any size pan.  Just follow the bake time on the back of the box.