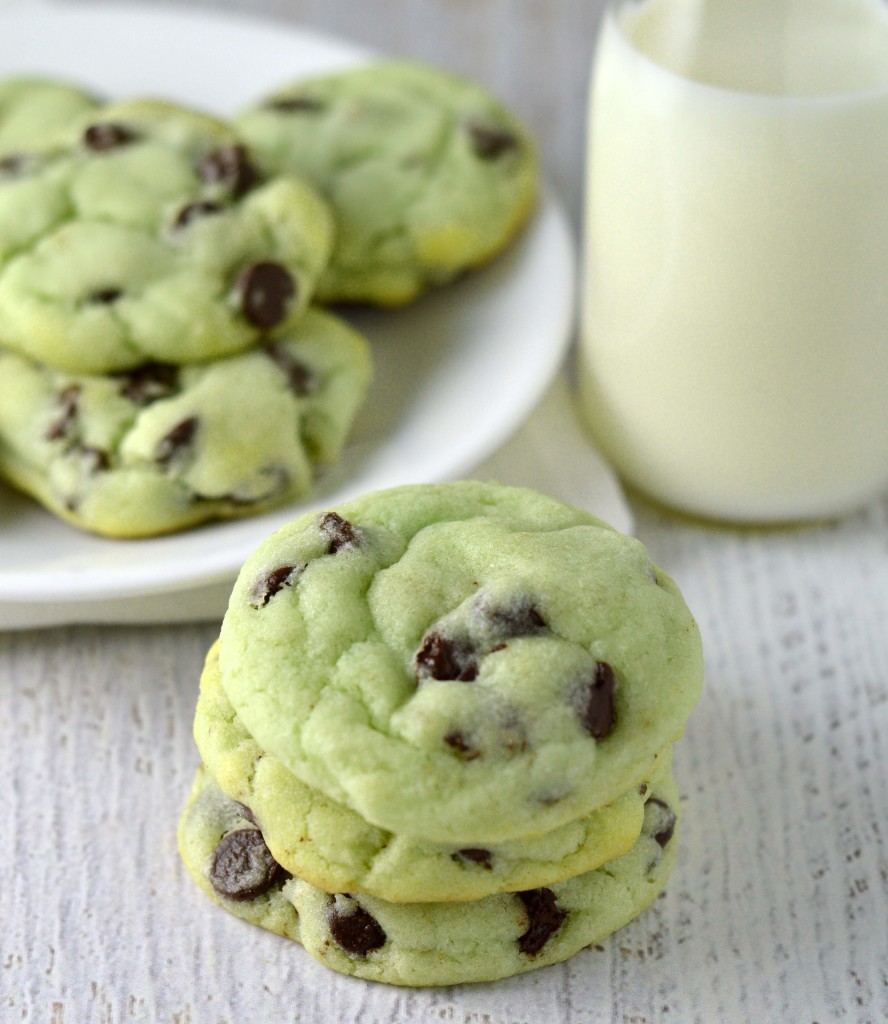 Our Elves paid us a visit last night and dropped a big hint.  Clearly they wanted us to make cookies!  Imagine their surprise climbing in to find an empty cookie jar.  Shame on me!  It's December, that thing should be filled to the max!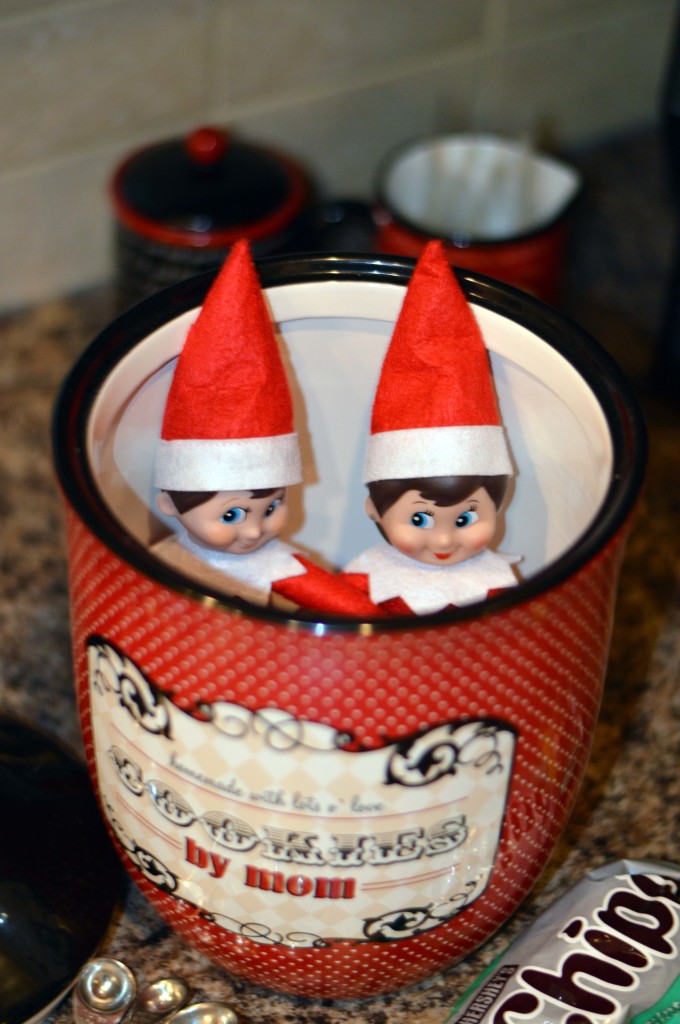 We all like mint so we quickly grabbed our aprons and went to work making these mint chocolate chip cookies.  Super soft, fluffy and just the right hint of mint.  I used some peppermint extract and mint flavored chips and added a few drops of green food coloring.  It's up to you how green they turn out.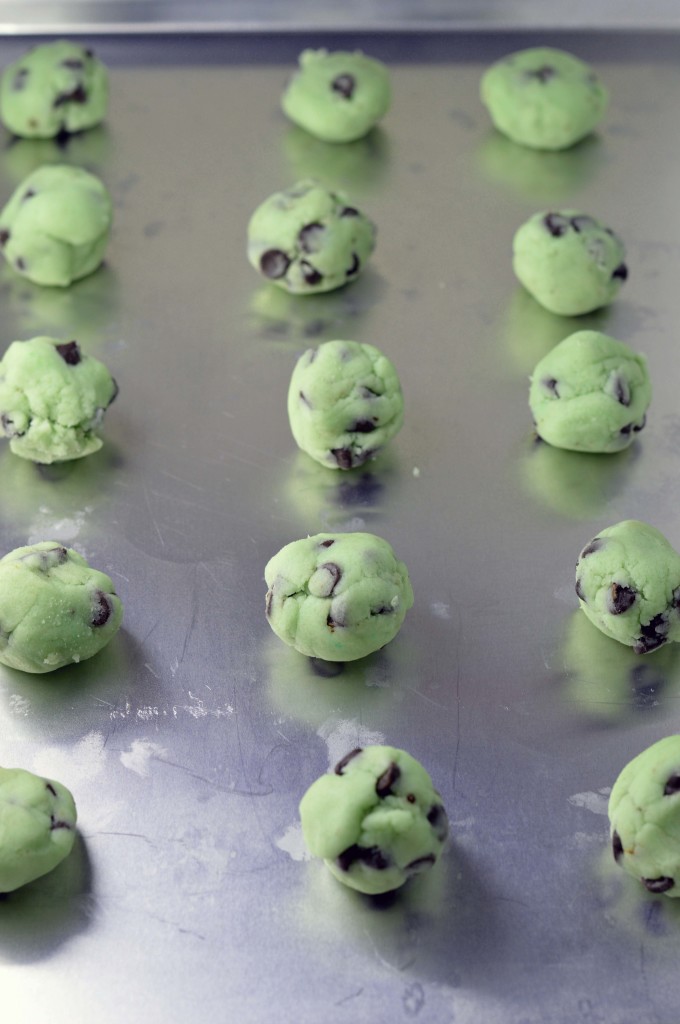 This recipe makes 24 cookies.  A dozen to keep and a dozen to give away.  Tis the season!