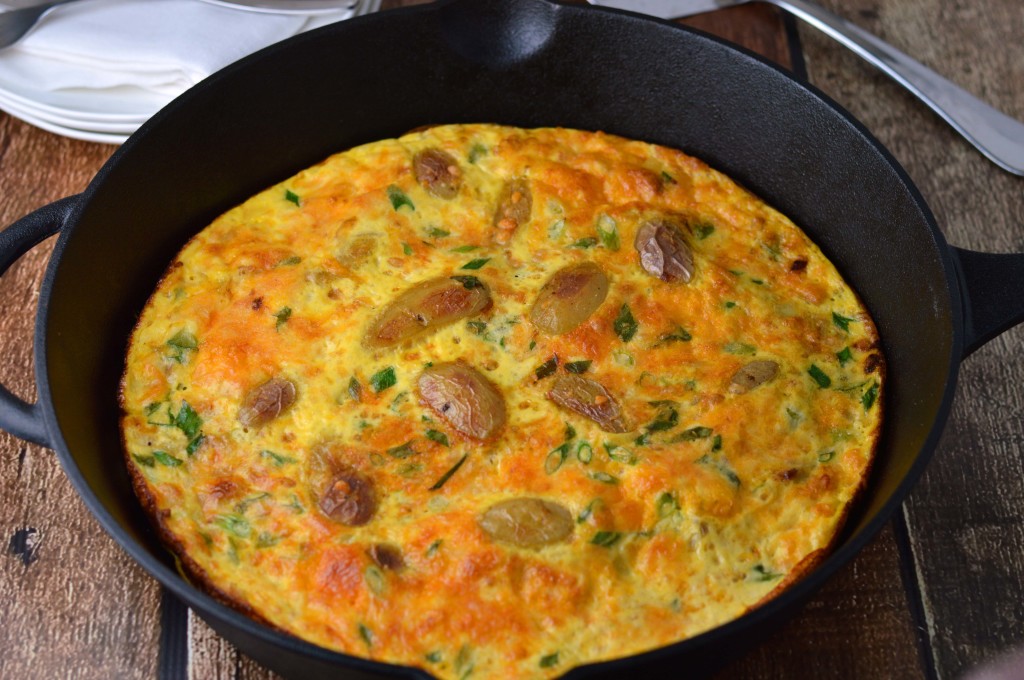 The Little Potato Company started outside of Edmonton, Alberta.  Not far from where I live.  Just their name makes me think wholesome growers with real family values.  And that's exactly what they are!  It's a family based company that donates over 25,000 pounds of potatoes every year.  I love reading stories about companies that give back!
My favorite variety has to be "Something blue"  What a great addition to the dinner table this was.  When you cut into them they're yellow and streaked with purple.  So unique!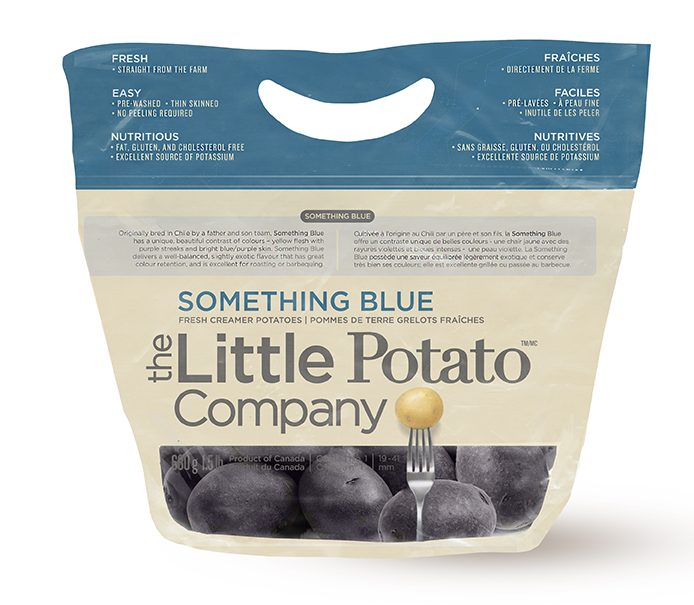 I wanted to keep the blue ones super simple and roast them.  I just tossed them in olive oil, salt and pepper.  Then roasted at 400 degrees for 30 minutes.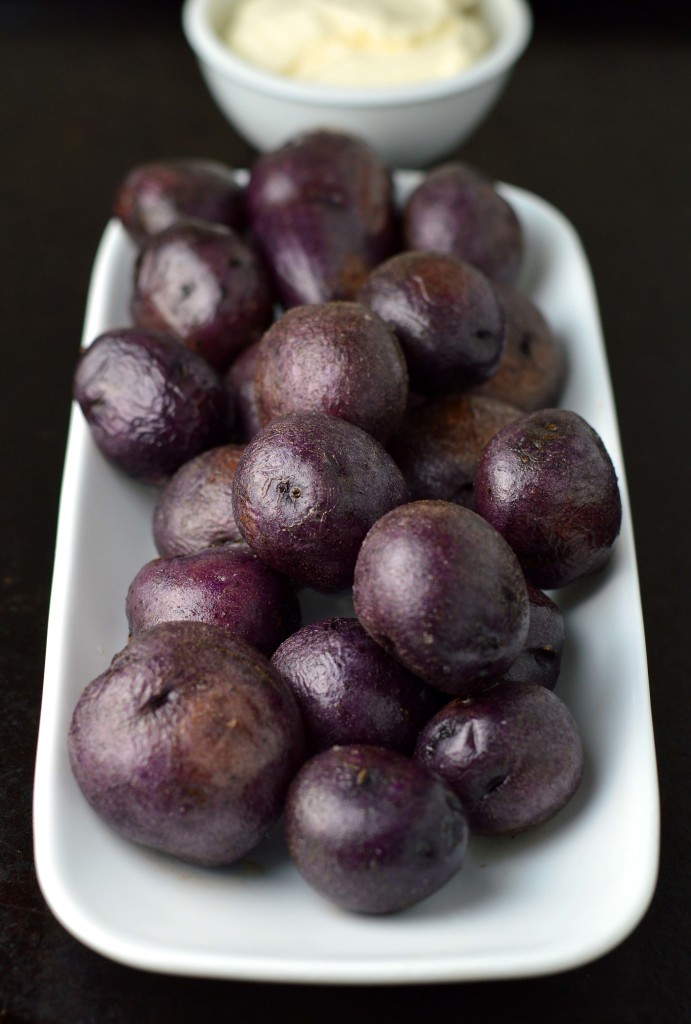 You can read more on all their six varieties on the little potato company website.  They have a creamer club that offers monthly potato recipes and a chance to win prizes!
Since these mini potatoes come from a family based business I also wanted to share something our family loves to eat.  Frittata!  This egg based dish is an easy meal that can be prepared even on the craziest nights.  It makes a nice brunch item as well.
For the frittata we used the fingerlings.  They're already pre-washed and ready to go as are all the varieties.  One less step in the kitchen works for me!  The great thing about Frittata is you can literally throw anything you have on hand in there.  We had some cooked bacon hanging out in the fridge so that definitely went in.  You just can't beat the combination of potatoes and bacon!  I also add some spinach for a fresh green color but called it lettuce so the kids would eat it.  Tricky!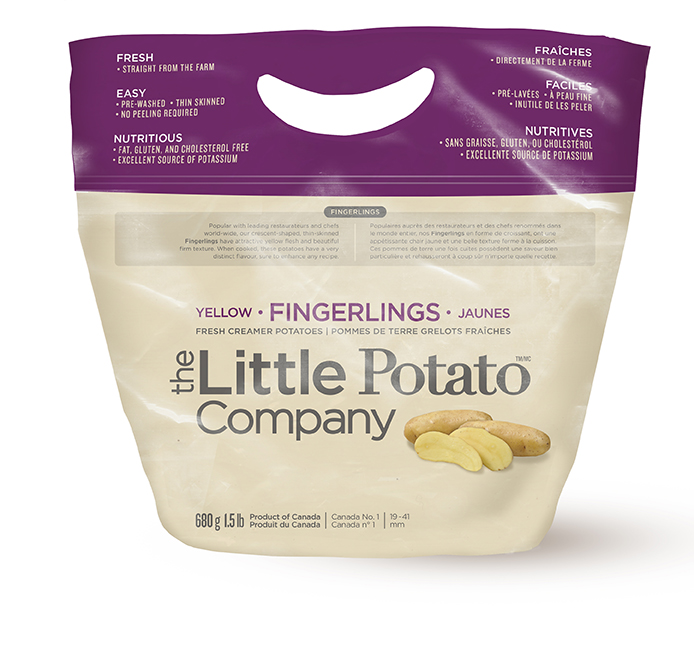 Frittata can be served hot or room temperature.  They also make great leftovers for lunch.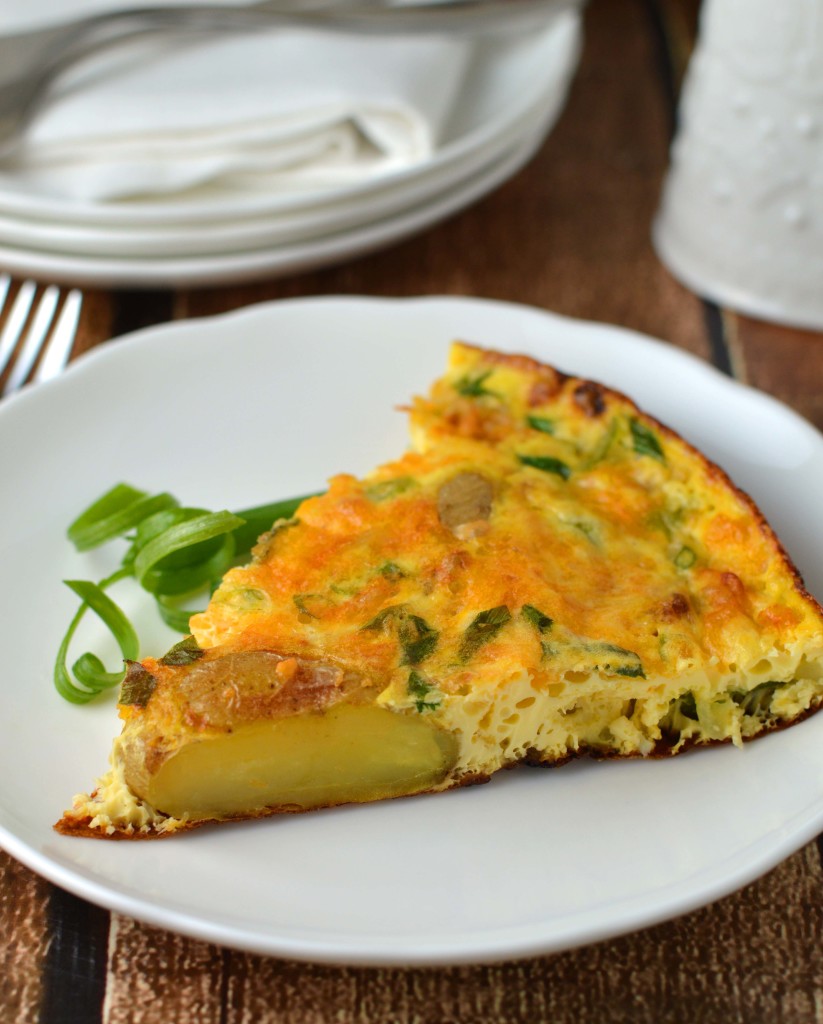 Disclaimer:  The Little Potato Company was kind enough to provide the potatoes featured in these recipes.  All opinions are my own.