Rich chocolate brownies with a coconut and almond filling, covered with chocolate ganache.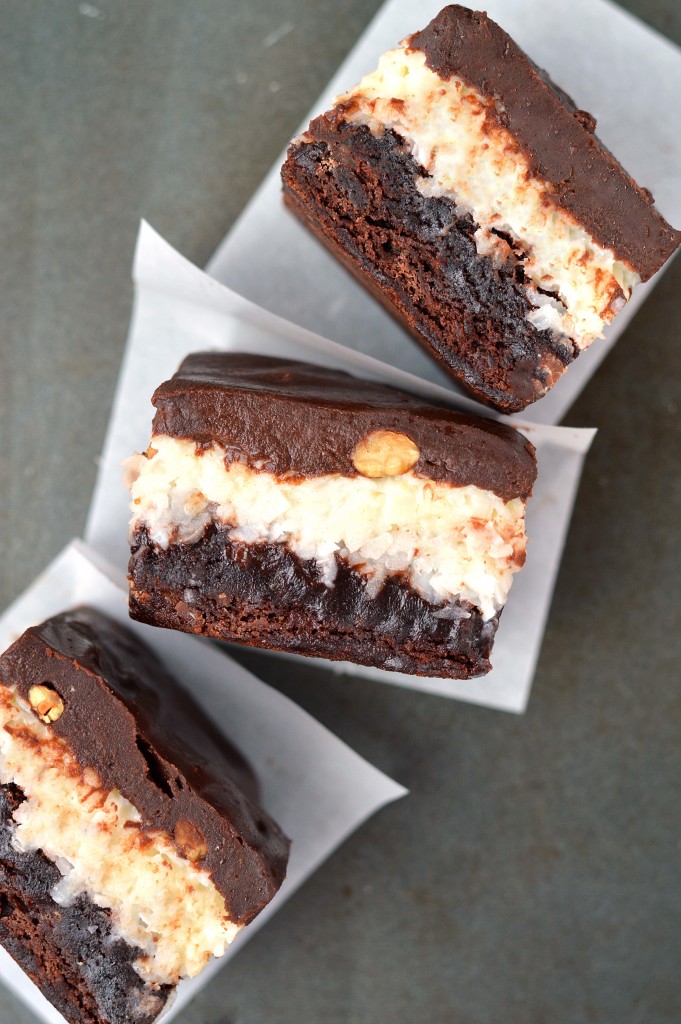 Heyyyy high five, it's the weekend!
I've been eating oatmeal and salad all week trying to get ready for our trip across the border.  I lost two pounds so now it's time to celebrate with brownies!  And that is why I'll be on Weight Watchers for life.  I lose a few pounds and automatically go for chocolate!  Although with WW you do get those precious flex points so all 49 of mine will be allocated to these almond joy brownies.  Probably in one sitting.  That's why I've stuck with it for so long.  Any plan that allows cake is a plan for me!
To make these super easy I used my last Costco pack of Ghirardelli brownie mix.  Added a creamy layer of coconut filling and topped with roasted almonds.
Then covered the whole thing in chocolate ganache.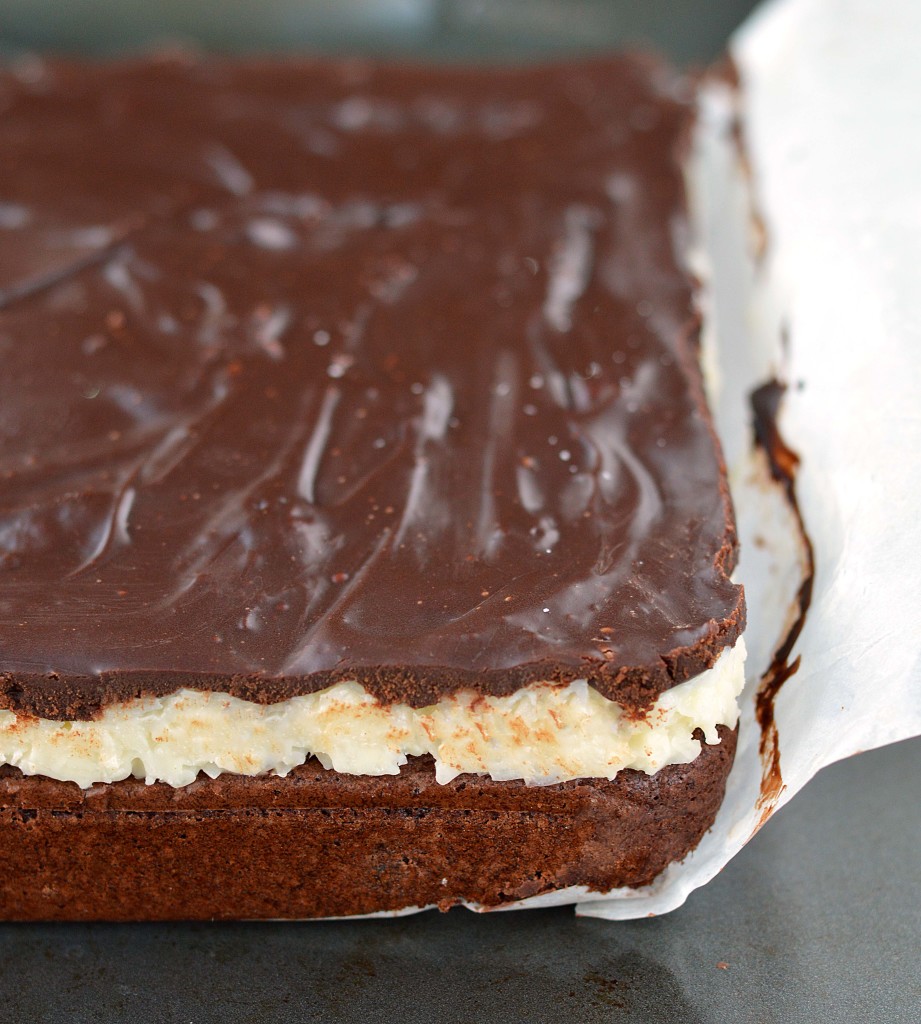 You could certainly use a homemade brownie base like this recipe but if you have a mix lying around taunting you from the pantry, why not?