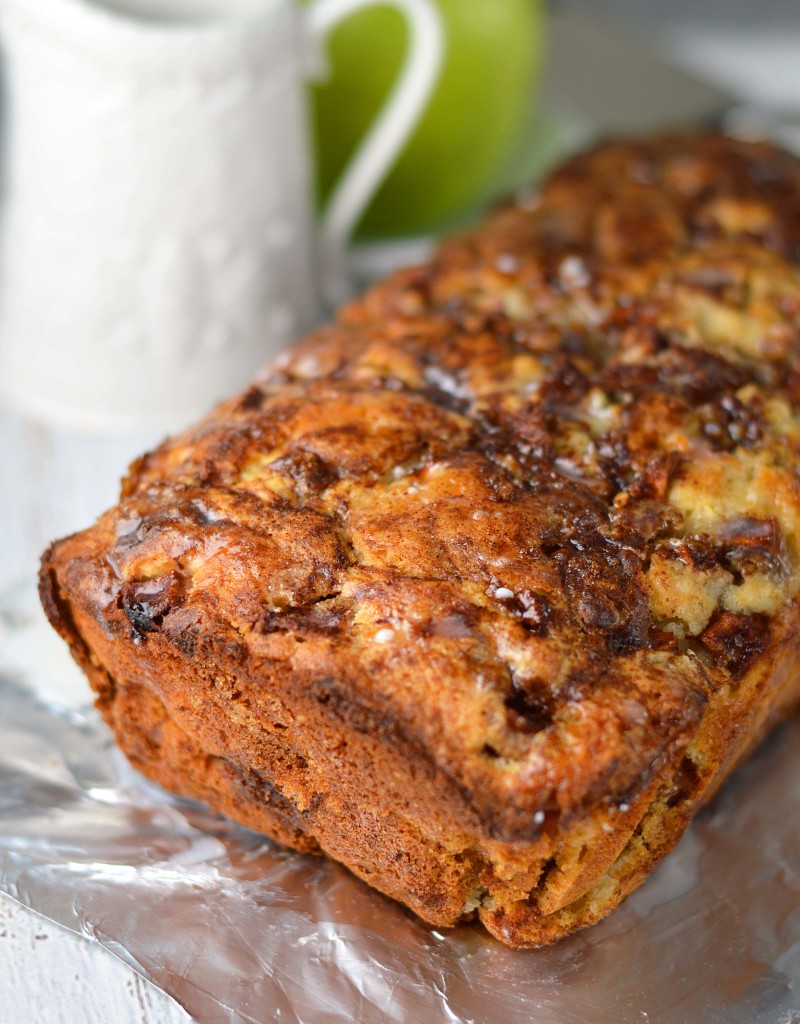 One week closer to my family vacation in the sun!  I think we should high five about this.
I've been entering my weight watchers points every day and I'm getting close to breaking!  Something about almost hitting my goal makes me self sabotage every year.  Just about to that magic number on the scale?  Lets eat a donut!  Who am I kidding, I'm about to enter the world of all inclusive.  The donut should be the least of my concerns.  Watch out slushy drinks, I'm coming for you!!
Donuts are right up there with cake in my books.  I don't eat them often though, soley due to the lack of donuts I can find in town.  However, when I do seek them out I go straight for the apple fritters.
Every time I have one I'm left to wonder…  Are we sure there's actually apples in here?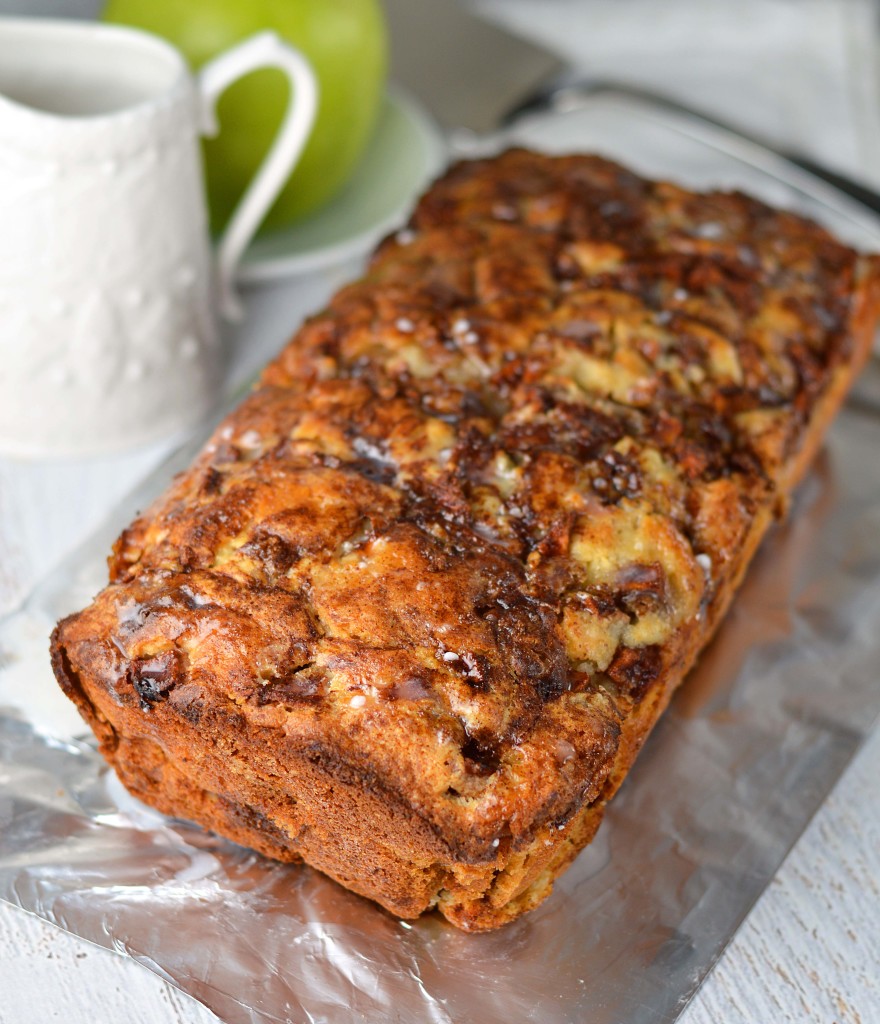 This apple fritter bread is everything my favorite donut is lacking.  There's a layer of diced apples in the middle and on top so no shortage here!  I will have one slice.  one!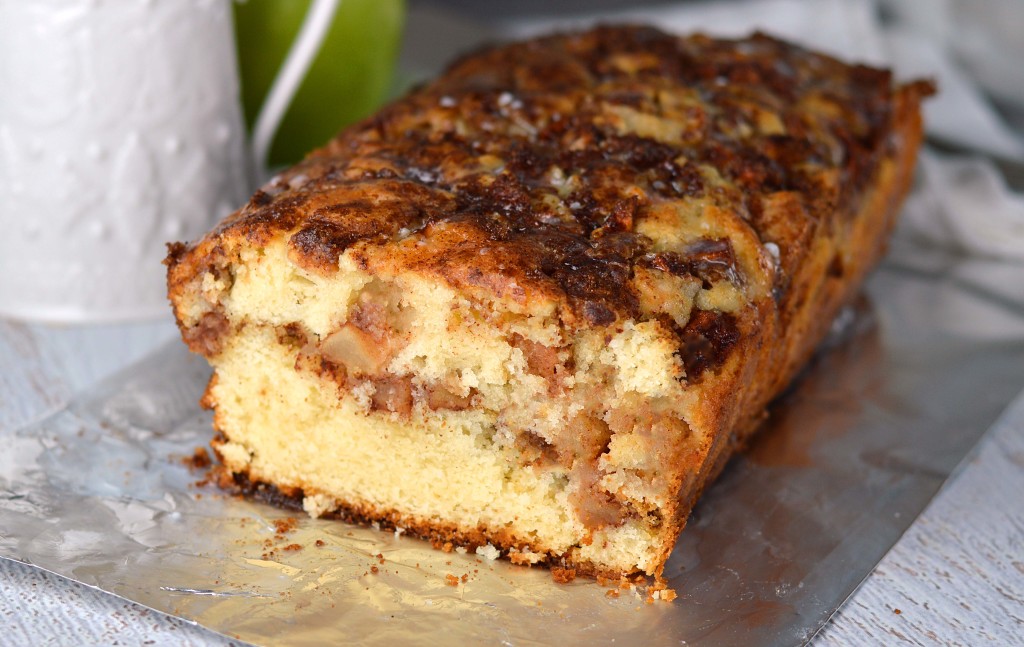 Another thing I love about this is the glaze.  I pour it on while it's still a bit warm so it soaks in a little but still leaves that glossy shine on top.
You'll need to let the loaf cool before slicing.  Believe me, it's hard!  Another tip:  Don't skip the foil.  It makes lifting the loaf out so much easier.