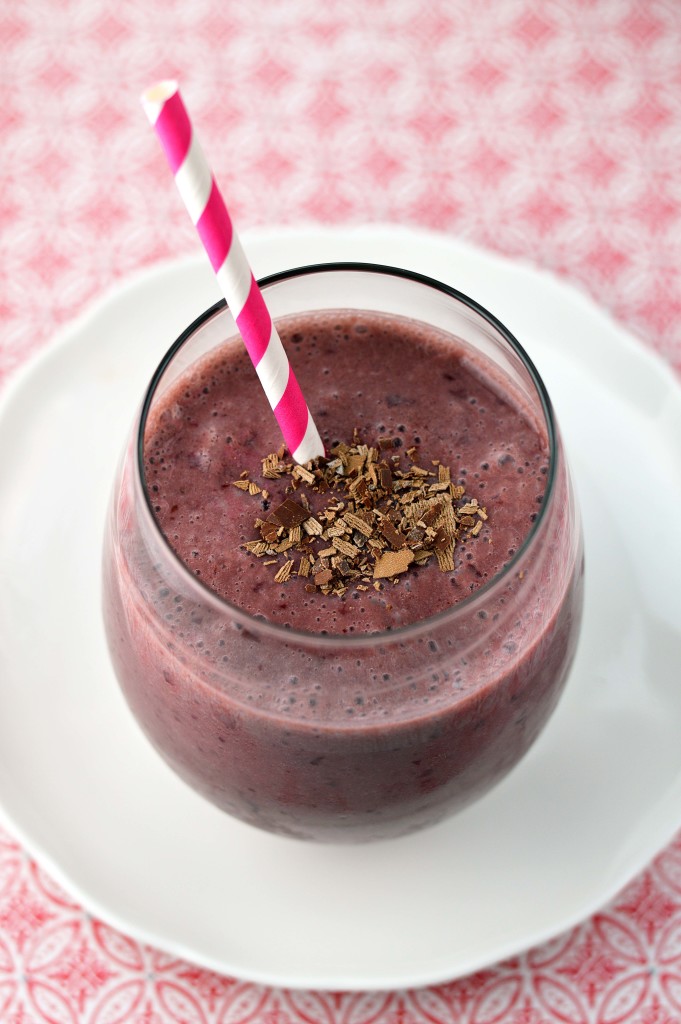 It's not everyday you find a bag of frozen cherries stuck in a snow bank.  My mom did one of her marathon Costco runs and brought me back a huge bag.  I wasn't home at the time so she buried them.  One of the perks living in the frozen North.  You can literally make a freezer anywhere.
Now that I have an abundance of cherries I experimented with some new healthy smoothies to curb my sugar addiction during the week.
Chocolate covered cherry smoothie was born.  I'm sure it's been done a thousand different ways already.  In fact, just when you think you've created something unique or put a different spin on something, Google tells you there's already 300,000 versions.  Thanks a lot Google.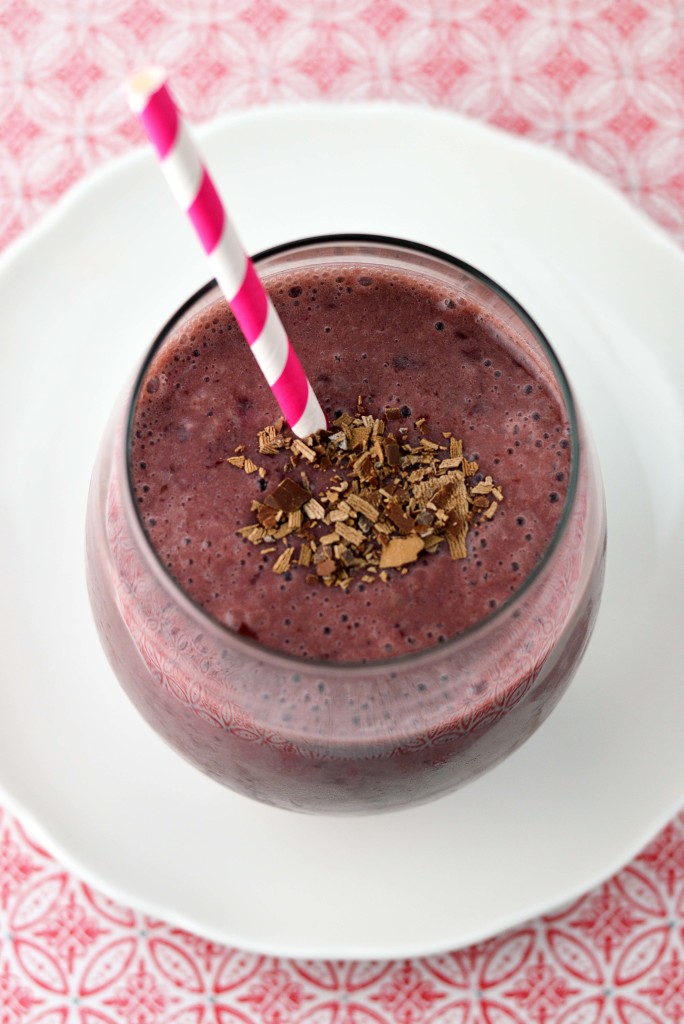 This is how I'll be making it forever and ever!  It's creamy, chocolate-cherry delicious and filling.  Also not a DQ blizzard.  Which I want every day but my jeans do not.
Here's how it goes…