Peanut butter oat fudge bars with a sneaky healthy addition!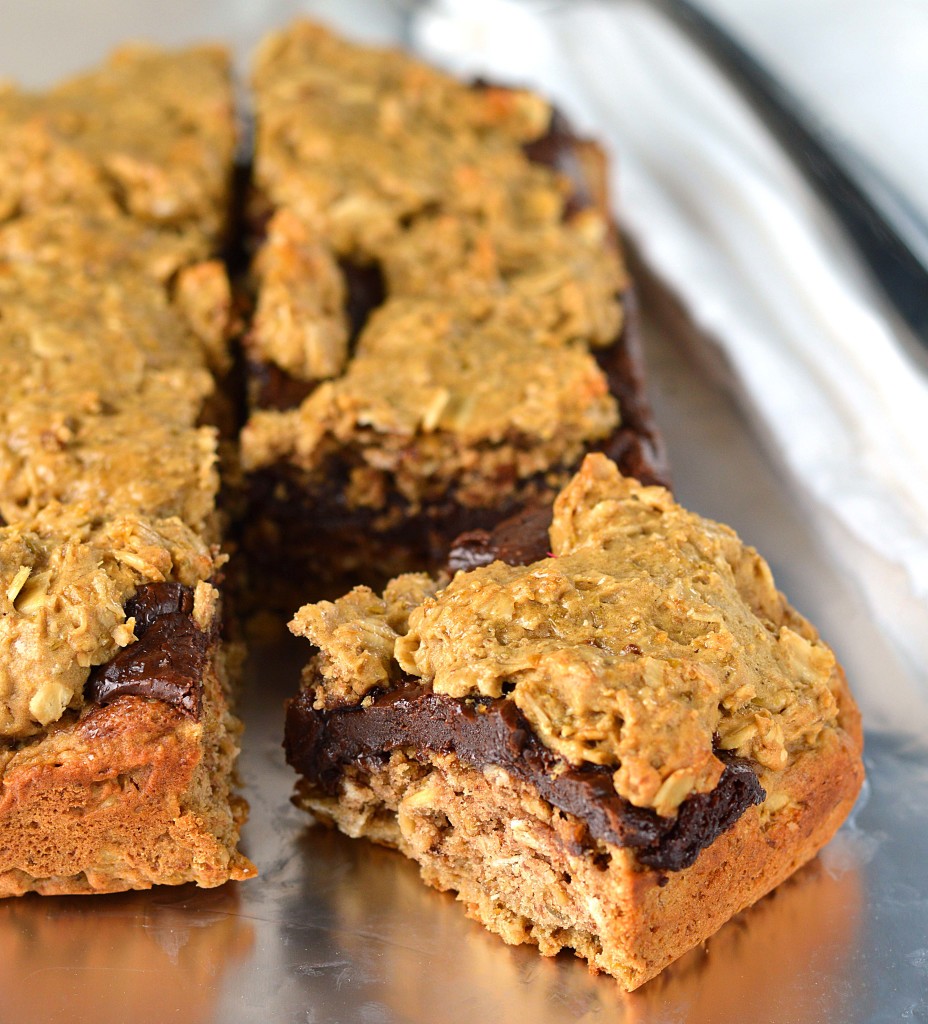 You guys know how much I like tricking my kids into eating healthy things.  Whether it's pulsed mushrooms in ground beef, spinach referred to as lettuce or sneaking lentils into baking.  Whaaaat!!
With my leftover lentils I just had to try incorporating them into something sweet.  Just to see, you know?
I figured since Lentils and Peanuts are both from the legume family, I'd start there.  I drew inspiration from my favorite treat to get from the coffee shop.  Oat fudge bars.
For this recipe I took the lentils and boiled them with water until they were pretty soft then processed them until smooth.  I was going to transfer the mixture into another bowl but why dirty another dish!  The food processor does all the work here so they come together quite quickly.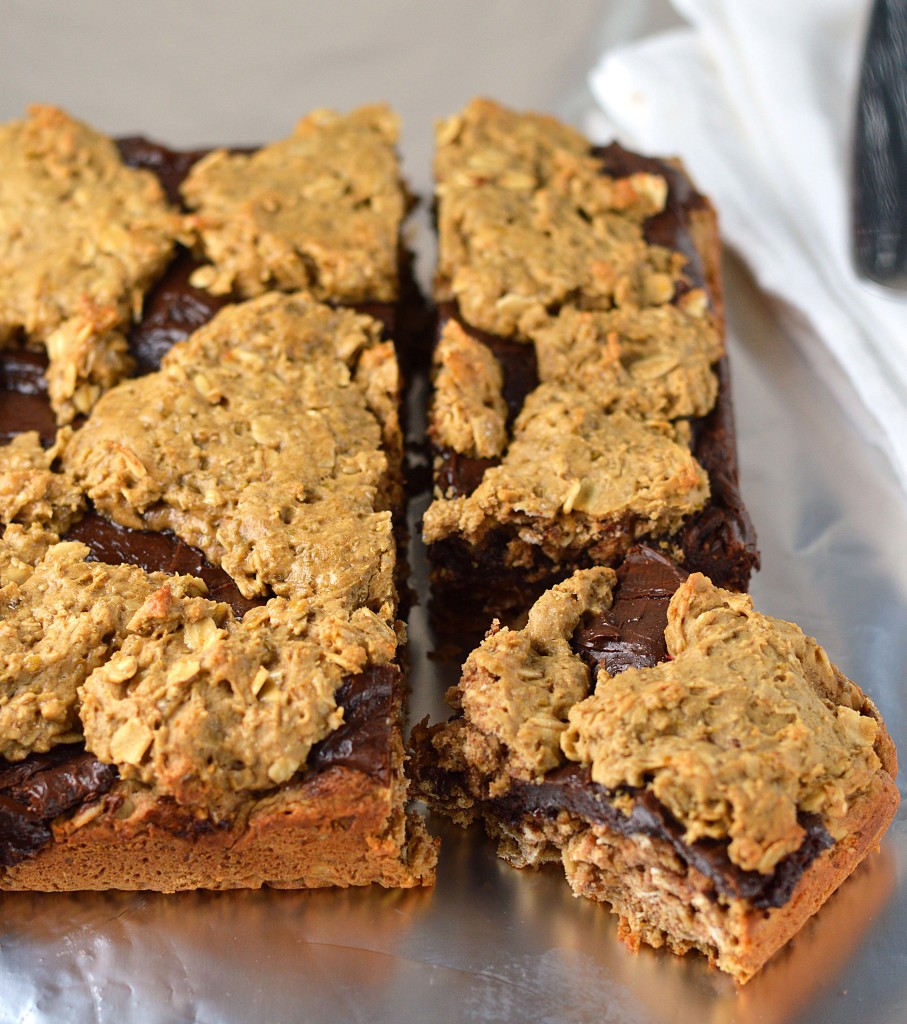 We couldn't detect the lentils at all.  They get lost in the creamy peanut butter and rich chocolate.  So it's up to you if you give up this healthy secret!
I've entered this recipe into a 2015 Lentil challenge.  If you'd like to share the pin on pinterest here it is…
https://www.pinterest.com/pin/214554369723981822/