White chocolate strawberry cookies are perfect for Valentine's day or any occasion that calls for pink!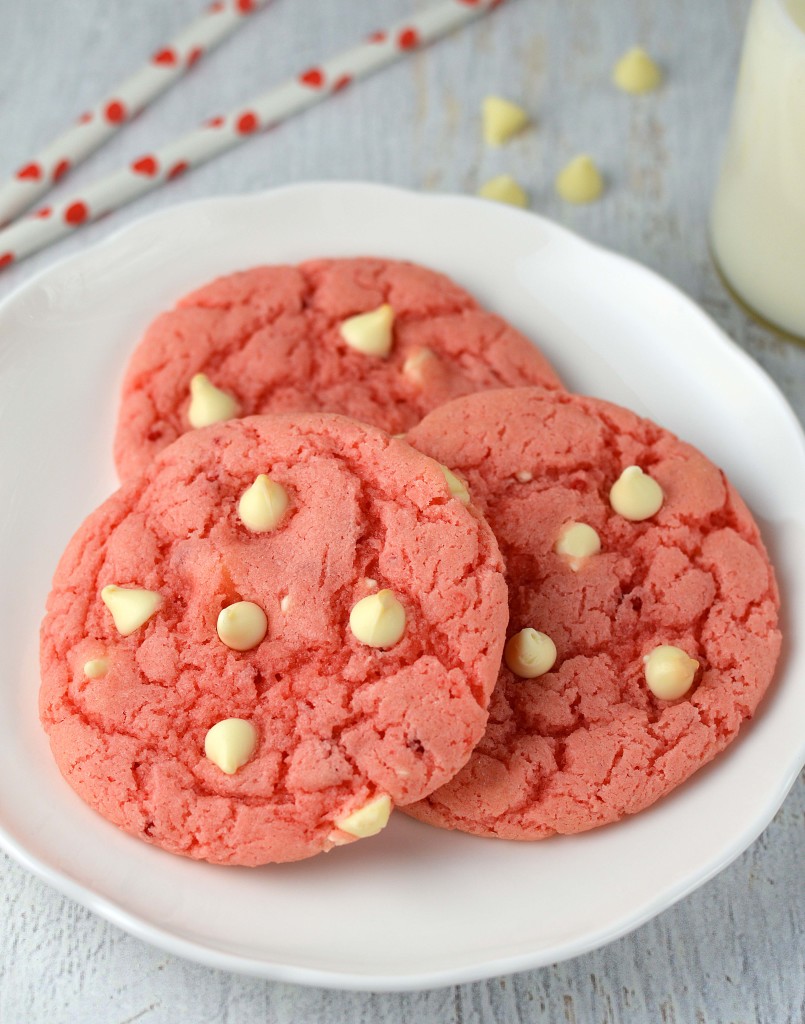 Is anyone still feeling like they just got over Christmas?  I still have a pile of decorations I need to "organize"  That's code for too lazy to deal with.
Already on to Valentines day!
Typically we avoid Valentines day in Canada all together.  We vacation in Mexico and it always lands on the 14th.  I'll be honest, I kind of prefer it that way.  We just pack a stuffed animal and card for the kids and take them along to breakfast at the resort.  Then ditch it all and hit the pool.  That's my perfect Valentines day.
This year however, our trip is delayed by a few weeks so we'll be here to partake in all the festivities.  To get ready for the occasion I've made some white chocolate strawberry cookies. They only have 5 ingredients thanks to the help of a cake mix.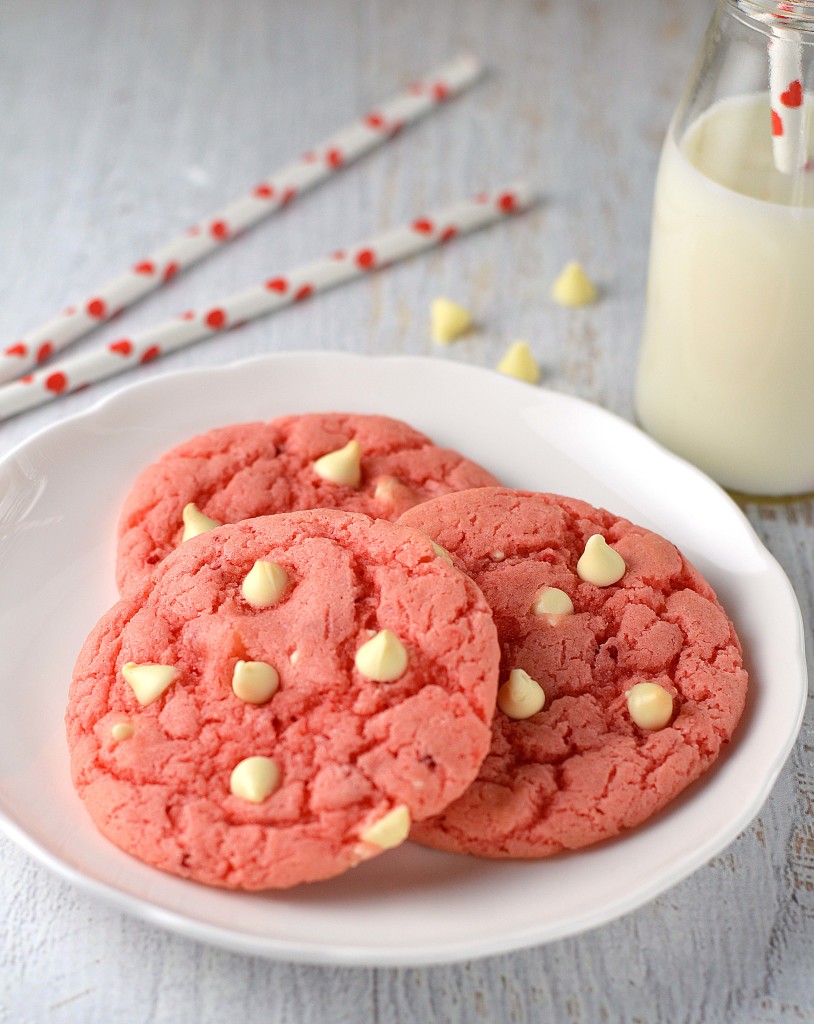 Did you know cake mixes make some seriously delicious cookies?
These strawberry cookies bake up nice and soft – just don't leave them in longer than 10 minutes or they'll start to brown too much.  Set that microwave timer and have the oven mitts ready to go!