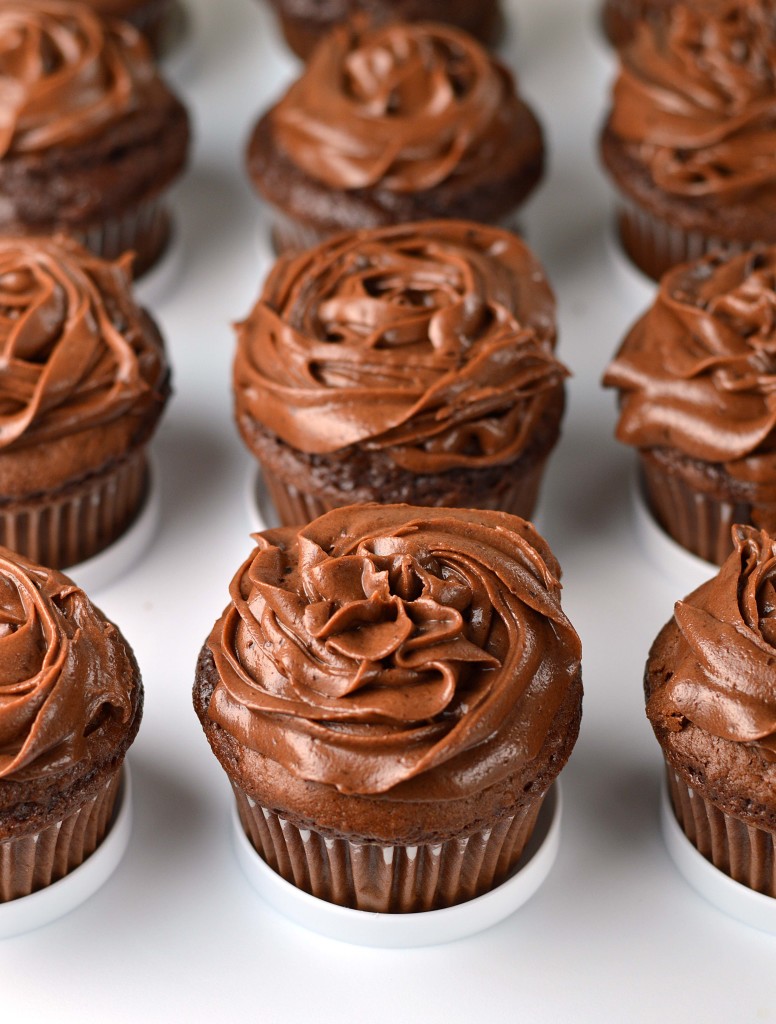 It totally snuck up on me but I've been posting recipes on Friday Cake Night and gaining weight steadily for a whole year now!
A lot happens in a year but I honestly can't remember a large portion.  Time just flies and flies and I'm not sure how to slow down and enjoy more of it.  Summer is coming so I'd like to figure it out by then and I'm soooo open to suggestions!
I'm not throwing a whole blog birthday bash or anything, mainly because I'm not sure what that involves but I did make cupcakes to share with my family and my second family – who I spend more time with during the week, coworkers!  Hi guys!
I also want to thank you for clicking, browsing or stumbling by accident on to my little blog.  Sharing the "must try" cakes, frostings that you eat straight from the bowl and healthier meals along the way has been so much fun this year!  I get excited for the comments you leave me, like really excited!  Taking the time to write me is so appreciated!!
The kind people at Tre Stelle® helped make this recipe possible.  While I was pacing the isles for their products, I remembered seeing the Chocolate mascarpone truffle cake online.  Mascarpone is not where I thought it should be, by the cream cheese, no?  It's in the deli section of the store all sneaky and VIP like.  I had to try some first thing when I got home.  It's sweeter than I imagined.  Really thick and creamy!  Perfect in desserts.
In this case, cake!  Cupcakes to be exact.  Much more portable for work friends!
For more ideas using Tre Stelle® Mascarpone check out these recipes