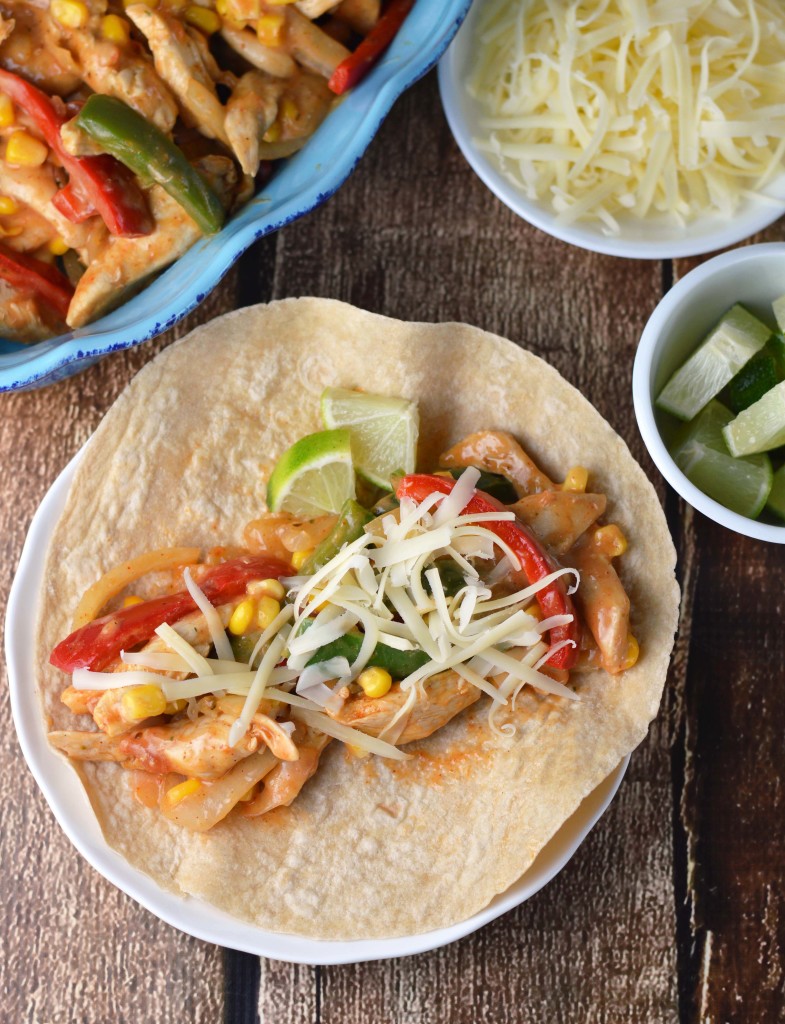 It's the first day of Spring break!  Normally this would be exciting but there's nothing really new here since we just returned from our Winter getaway.  I'm working through the two week break so we have daycare and sports camp to keep the kids busy.  Last night all I heard was excitement coming from the bedroom.  "I can't wait to go to sports camp!"  We arrived this morning to find a classmate in the group.  A familiar face was a sigh of relief for both of us.
It was pj day at daycare for my other little gaffer.  Pretty good gig!  That leaves me.  I'm left with jeans and a laptop.  Short end of the stick?  Check.
Not all was lost though, I had dinner to look forward to!  Monterey Chicken Fajitas
Last night as I was dreading Monday so I got some of the prep done.  It really just makes dinner that much easier on nights when the drive-thru appeals on the way home.  A quick slice of the chicken and vegetables kept me from getting fries with that!
I noticed again tonight that as with other Campbell's recipes, this one uses way more vegetables than my other recipe.  Typically Fajitas here involve Chicken, onion, green pepper and cheese.  This version has all those plus an additional red pepper, a fair bit of corn and salsa.  Salsa counts right?
Tonight I got home, pulled up the Campbell's app and got straight to cooking this easy meal.  Food apps are my favorite!  This one allows you to browse a variety of recipes by theme such as kid pleasers or slow cooker favorites.  It even matches recipes to ingredients you have on hand.
I cooked a bit more chicken than called for.  I have plans of stealing some for my salad tomorrow.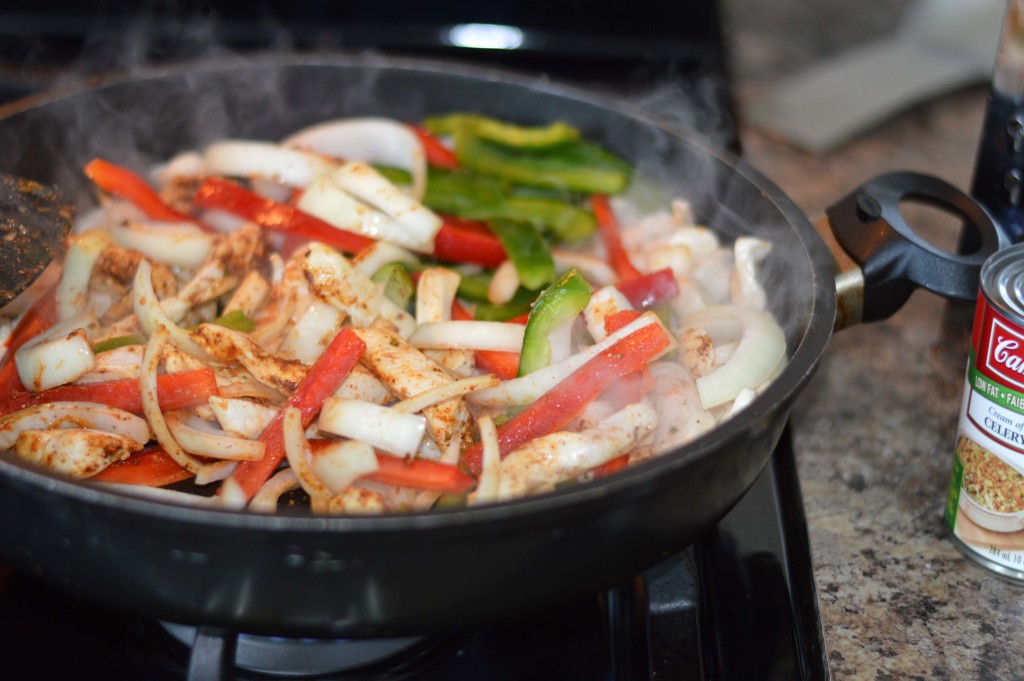 20 minutes later I had dinner pulled together.  That's my kind of Monday!
Now on with the pj's.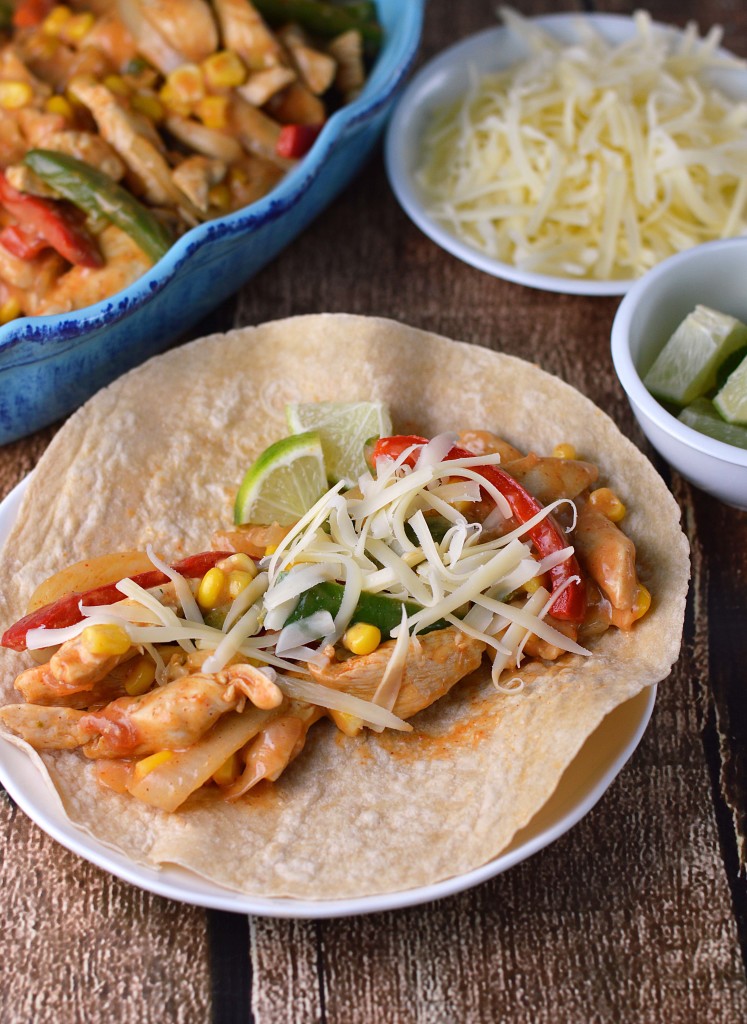 Disclosure: I am part of the Campbell Company of Canada Ambassador program with Mom Central Canada and I receive special perks as part of my affiliation with this group.  The opinions on this blog are my own.