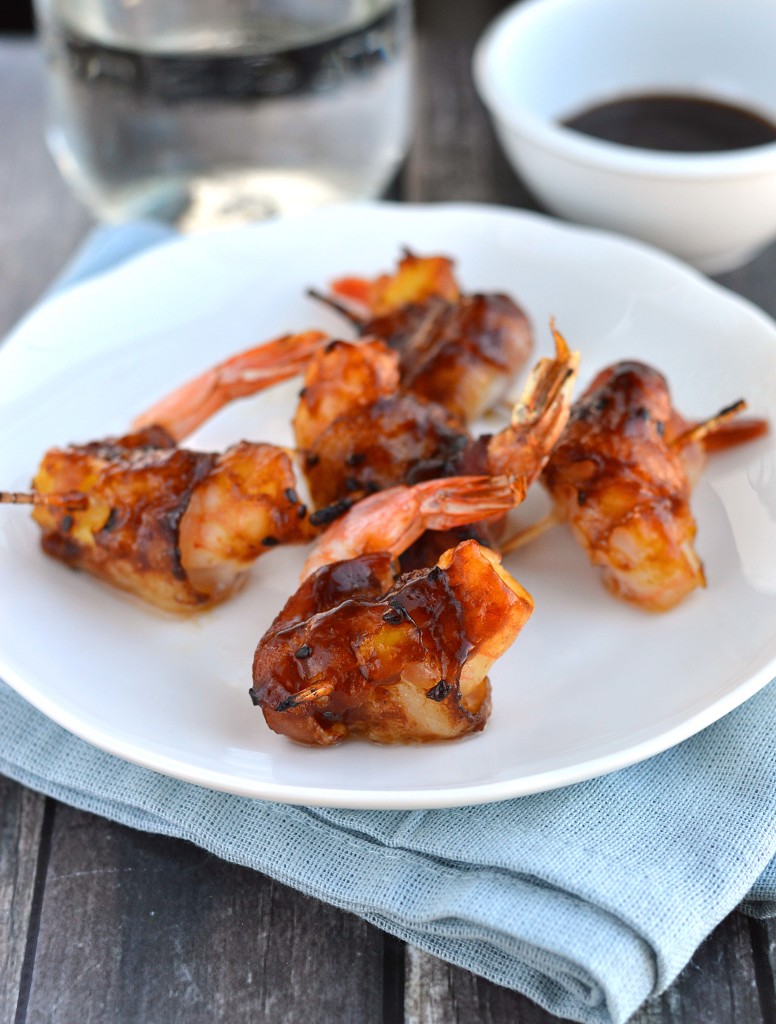 Here I am, back from the all inclusive week in Mexico!
What a great trip it was.  We decided to keep the whole thing a secret from the kids until we were heading to the airport.  It was quite the scene when they found out.  First let me rewind a bit.  Back in February it was my Son's birthday.  For his gift, we all flew to Vancouver to see the monster trucks.  We had a fabulous weekend there touring around, shopping, playing in the hotel pool and the main event was crazy!  It was a first for all four of us so we were so excited by all the trucks flying around in the air and flipping on their tops.
Scooby Doo was definitely their favorite of the night.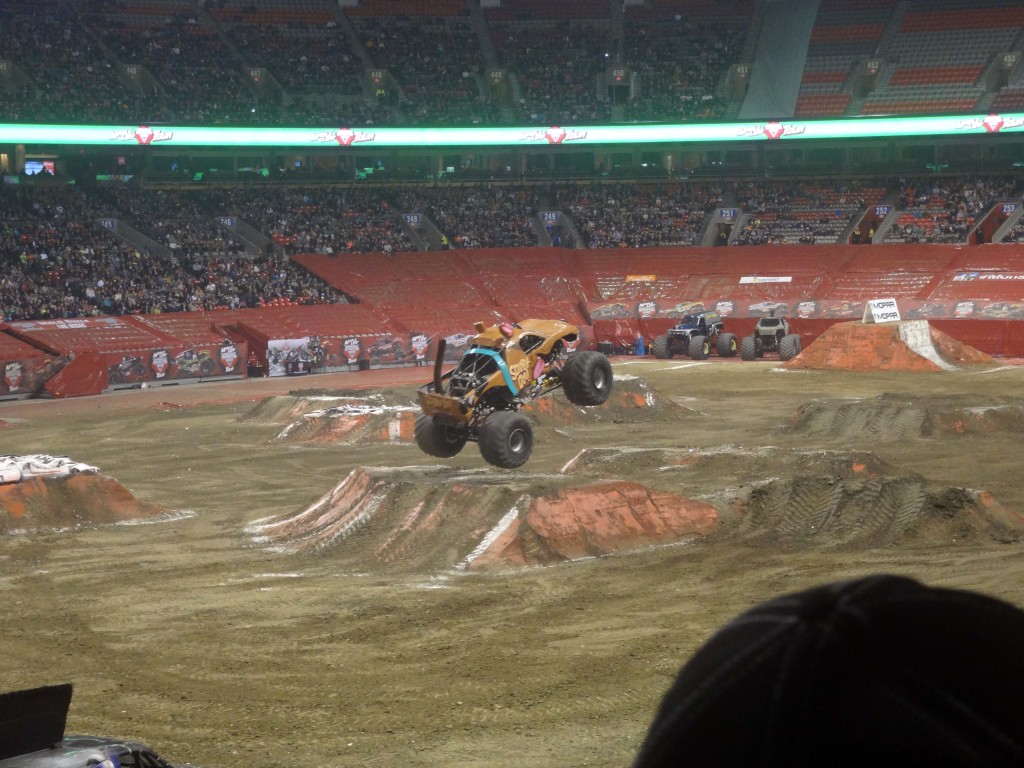 In the morning when we were packing up I asked the kids why they thought there was so many shorts and sun dresses in their luggage.  Emily said "Maybe we're going to Mexico? laughing with a tone as if it would be out of the question.  To which I said "Yes we're flying there today!"  They both sat there a bit stunned at first but started squealing and jumping around the room.
Away we went to the airport and off to Cabo.  Such a nice week with absolutely perfect weather!  But now I'm back, still trying to dig my way out of the laundry pile.  It's so overwhelming coming back to reality.  Which is why I made these tropical bacon wrapped prawns for my first recipe after returning home.  They have four ingredients – which is all I can handle right now while my house is a disaster of emptied luggage.
They would be great on the bbq but I popped them in the oven after wrapping and saucing.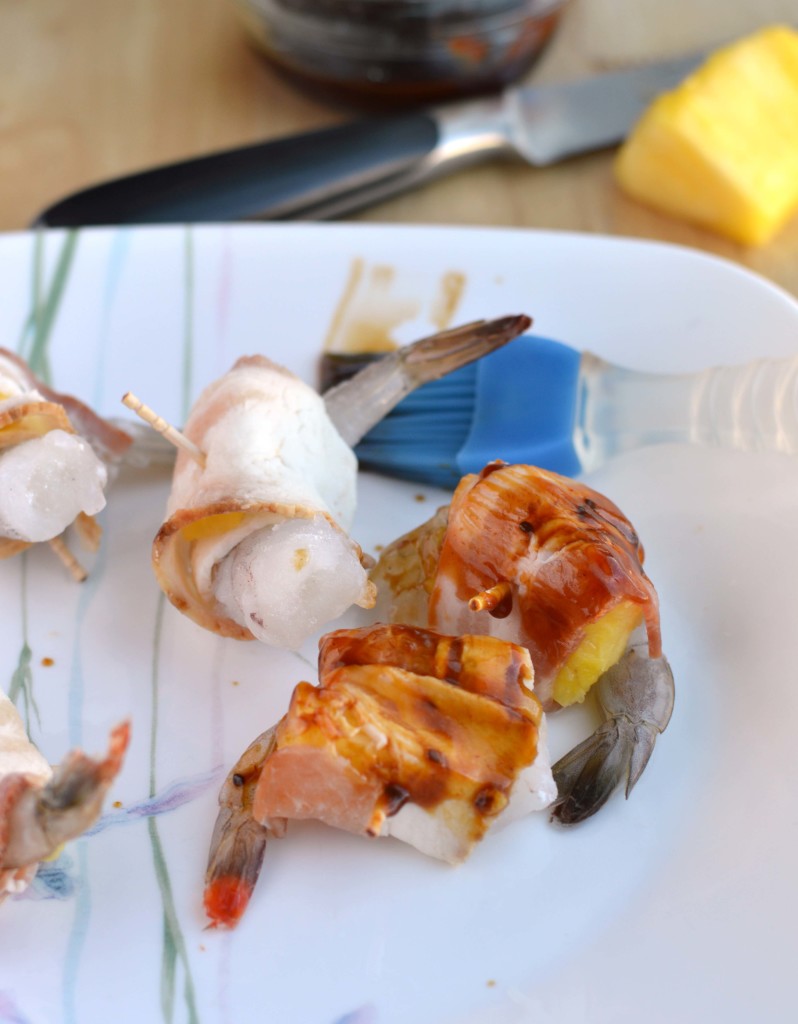 My brother gave me the heads up on Korean bbq sauce a few years ago and I've loved it ever since.  Any bbq sauce you like though, it's your dinner!