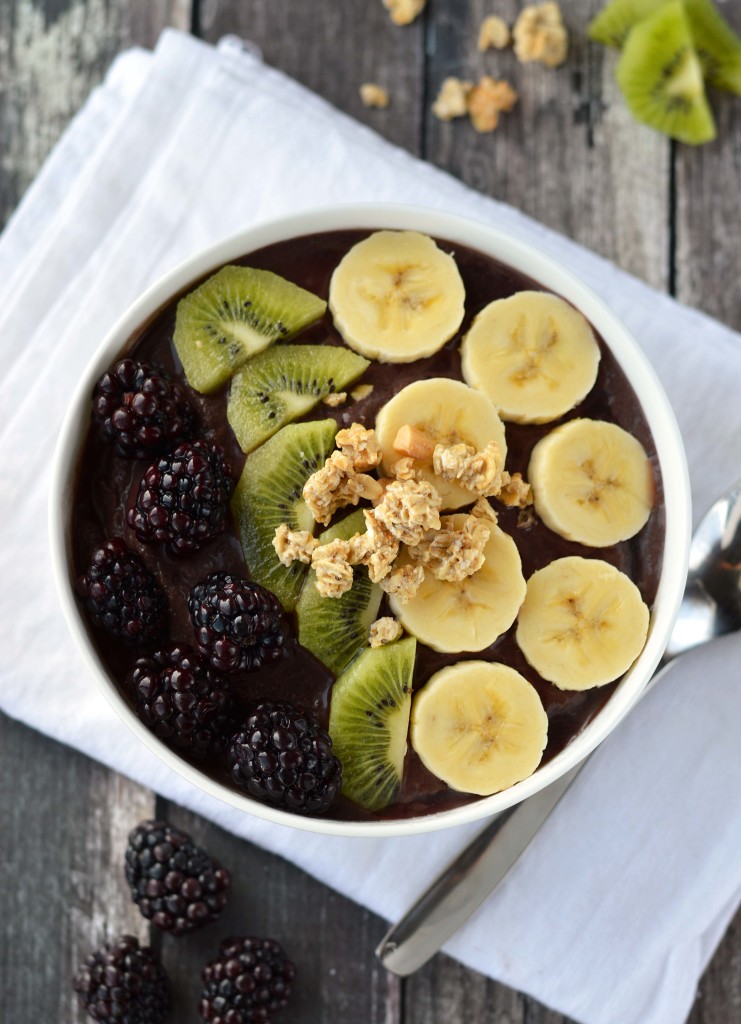 The acai smoothie bowl has been popping up all over my computer lately.  I had to get on this right away!  Which probably leans toward the end of a trend in my case.  I'd like to say the "super fruit" status drew me in first but in fact was the claim the acai berry has a slight chocolate taste to it.  Acai's are loaded with antioxidants so whatever the attraction, know it's a healthy one!
The breakfast bowl is originally from Brazil, but has become quite popular in Hawaii.  Both places I now have on my list of travel must go's strictly for food reasons.
If you live in a remote location you'll probably have to find the smoothie packs at your health food store.  I searched on Amazon and while available, it doesn't ship to the middle of no where.  Lucky you if you can order!
The toppings are up to you.  Granola, fruit, chia seeds, honey, coconut cream.  Whatever you have in the fridge and cupboards.  The base I used includes a couple of smoothie packs, half a frozen banana, which gives it a more creamy texture similar to soft serve and some almond milk to thin it out just a bit.  Soft serve!  That right there is most likely to keep me coming back for more!