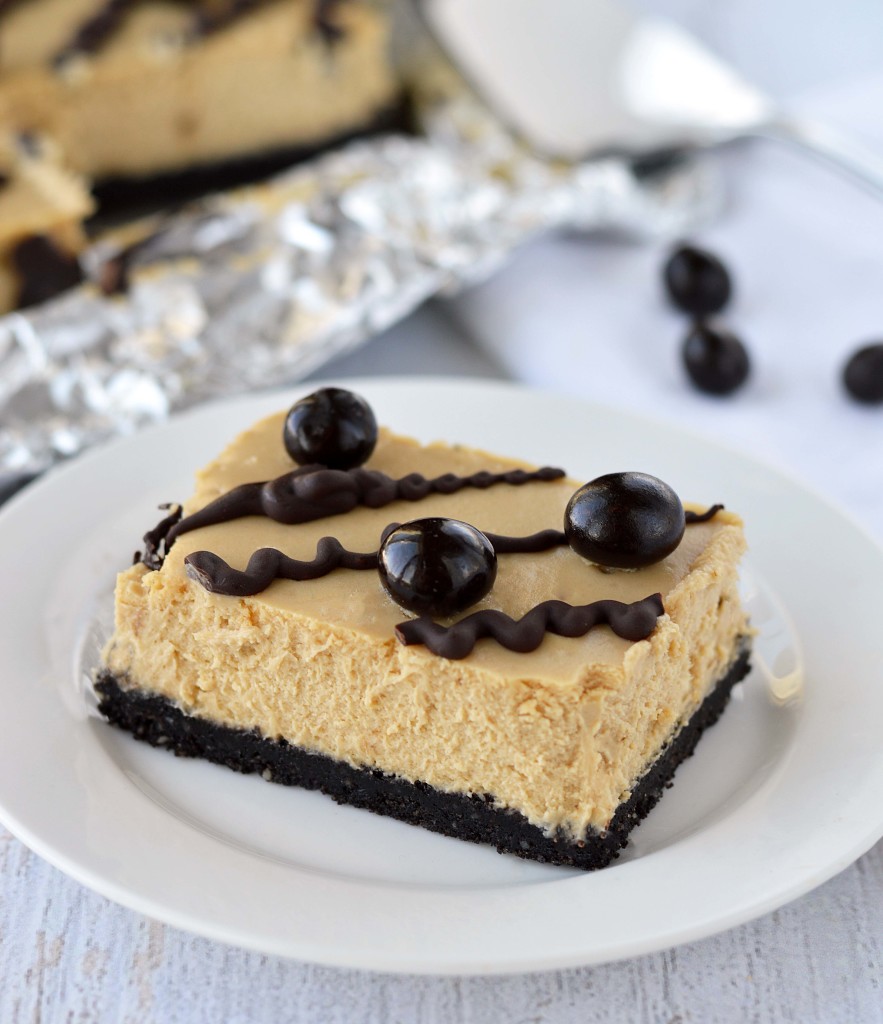 Do you love Kahlua?  Me too!  I have a large bottle we brought back from Mexico that helped make these bars extra awesome.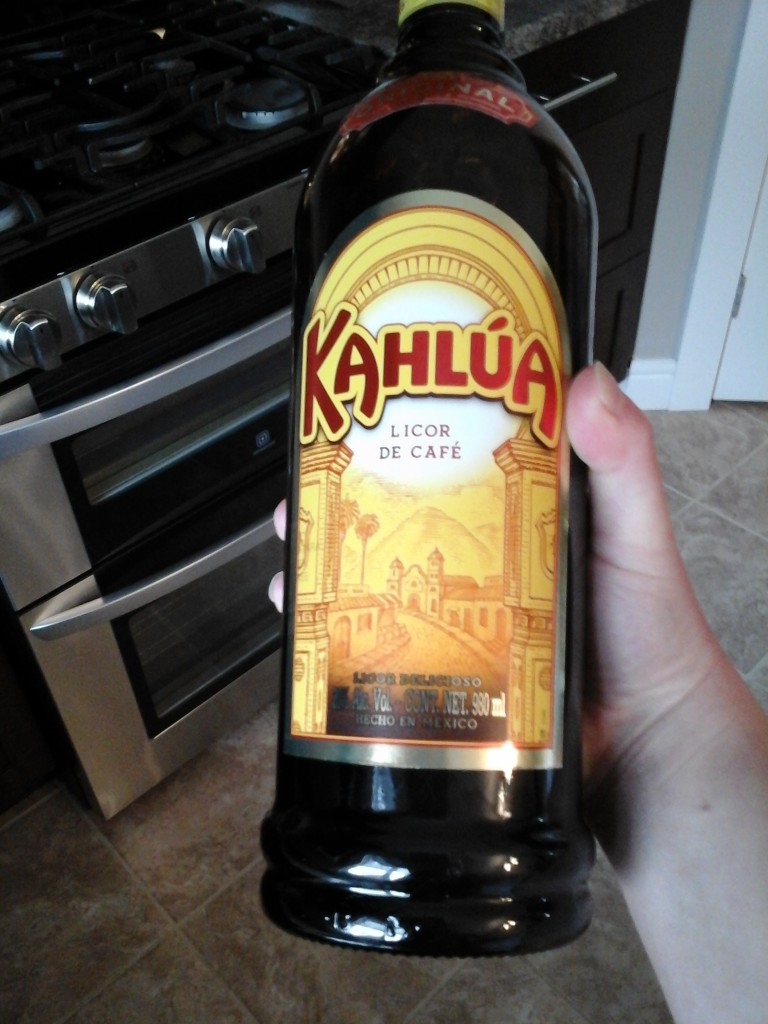 I just love adding it to desserts.  Cupcakes, pots de crème, ice cream and now cheesecake!
It's going to be an extra fun weekend with all the egg hunting, family get togethers and pj days!  Along with Kahlua cheesecake bars – these would make any day better.
They come together really easily.  The crust is my favorite base of chocolate and pecans which can even be made ahead of time and kept in the fridge.  The filling is quite simple with the addition of Kahlua and instant coffee.  Since my husband isn't too big a fan of coffee I kept it pretty mild.  Just increase the measurement if you like it stronger.  You'll definitely want to line the pan with foil and let it hang over the edges that way lifting the whole thing out is a breeze!
To get an extra dose of chocolate I melted some chocolate chips and drizzled it over top.  Then added some chocolate covered coffee beans.